Project detail
Board on Board Technology
Duration: 01.05.2013 — 30.12.2014
Tento projekt se vztahuje k projektu EURIPIDES "Board on Board" (BoB), na který dohlíží Thales Communications. Cílem tohoto projektu je vyvinout a ověřit inovativní řešení pro realizaci desek plošných spojů s vysokou hustotou za hranice známých technologických možností SMD, spolehlivě a opakovatelně.
Description in English
This project is related to EURIPIDES project "Board on Board" (BoB) supervised by Thales Communications. The aim of this project is to develop and validate an innovative solution for realization of high-density boards beyond the SMD limits found, remaining reliable and reparable.
Keywords
propojení s vysokou hustotou, DPS, substrát na substrát, vnořené součástky, flexibilní propojení
Key words in English
high density interconnection, PCB, board on board, embedded passives, flexible interconnection
Ministerstvo školství, mládeže a tělovýchovy ČR - EUREKA CZ (2011-2017)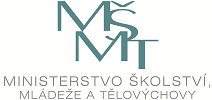 - part funder (2013-05-01 - 2014-12-30)
SZENDIUCH, I.; PSOTA, B.; OTÁHAL, A.; HEJÁTKOVÁ, E. Board on Board New PCB Configuration Moving in 3D Packaging. In THE INTERNATIONAL CONFERENCE - EDS, Brno 26 - 27 June 2013. Vysoké učení technické v Brně: Novapress sro, 2013. p. 224-227. ISBN: 978-80-214-4754-7.
Detail
SZENDIUCH, I.; KLAPKA, M.; PSOTA, B.; OTÁHAL, A. Importance of Vibration Testing for New Technological Solutions. In Proceedings EMPC 2013. 1. Grenoble: IMAPS France, 2013. p. 144-148. ISBN: 978-2-9527467-1-7.
Detail
SZENDIUCH, I.; PSOTA, B.; OTÁHAL, A. Metodiky mechanického testování elektronických sestav. 2013.
Detail
SZENDIUCH, I.; PSOTA, B.; OTÁHAL, A. Nové směry v konstrukci plošných spojů a mechanické testování. DPS Elektronika od A do Z, 2014, roč. 5., č. 1, s. 12-15. ISSN: 1805-5044.
Detail
SZENDIUCH, I.; OTÁHAL, A.; PSOTA, B.; KLAPKA, M. Vibration Testing as a Tool to Optimize the Configuration of the PCBs. In IMAPS Proceedings. 1. San Diego, USA: IMAPS, 2014. p. 50-54. ISBN: 978-0-9909028-0-5.
Detail
PSOTA, B.; OTÁHAL, A.; SZENDIUCH, I. INFLUENCE OF THE CAVITIES ON THE PCB MECHANICAL PROPERTIES. In Electronic Devices and Systems, IMAPS CS International Conference 2014. Brno: Vysoké učení technické v Brně, 2014. s. 1-7. ISBN: 978-80-214-4985-5.
Detail
OTÁHAL, A.; SZENDIUCH, I.; PSOTA, B. Mechanical testing of PCB using computer simulations. In 37th Int. Spring Seminar on Electronics Technology. Dresden: IEEE, 2014. s. 290-293. ISBN: 978-1-4799-4455-2.
Detail