Young doctoral student from Tunisia leaves to Brno for the telecommunications science career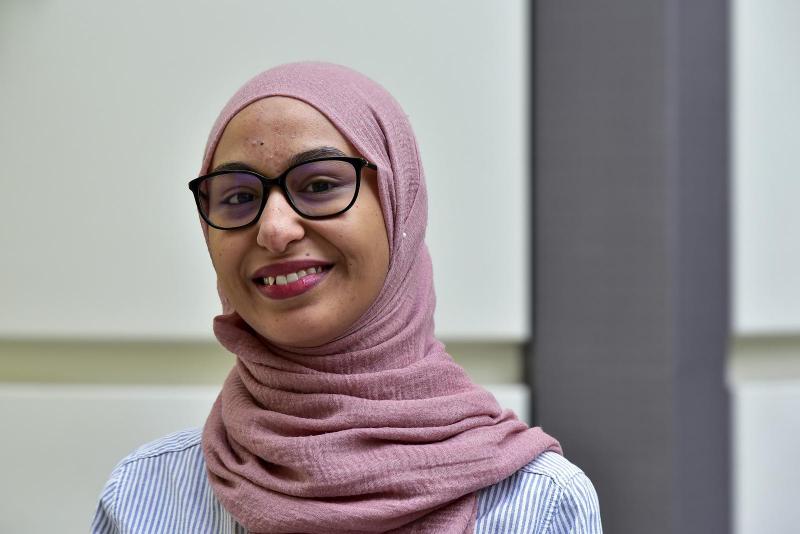 At the age of twenty-six, Salwa Saafi received an irresistible offer to become one of the fifteen doctoral students of the prestigious Marie Skłodowska-Curie program. Since the innovative training program requires students to travel to one of the partner universities for their research, she moved from her native Tunisia and settled in Brno. At the Faculty of Electrical Engineering and Communication, she is now exploring the possibilities of connecting smartwatches or glasses for their use in industry.
What was the journey like from Tunisia to the Brno University of Technology?
Tunisian higher education is similar to French. You have two so-called preparatory years, which are really the intensive teaching of mathematics and physics, and then you pass the national exams. Depending on how you place in the exam, you can choose where to go to university. There were more than a thousand of us when I took the exam, of which about nine hundred passed, and I was thirty-seventh. Although I originally thought I would study energy, in the end, I went to a top University in Telecommunication and I do not regret it, because thanks to that I am here. I was convinced that I wanted to do a doctorate abroad because I could not find a suitable study program in telecommunications in Tunisia.
Marketing cookies must be enabled to play the video. You may change the setting here. You can open the video in a new panel.
With what expectations did you move to Brno?
I have never been to the Czech Republic before. I arrived in November and so far I really like it here. As soon as they wrote to me that I had been accepted into the program, I found Brno on the Internet and the first thing I read was that it is a city full of students. It exceeded my expectations, for example, in terms of language skills. I read that Czechs are not so good at English, but I experienced the opposite. I was afraid that people here would be locked in and not very friendly to foreigners because you will also find it out about the Czech Republic on the Internet. But I have the opposite experience. Maybe it's the specifics of Brno, where people meet foreign students after all. I have not been in any awkward situation yet and I hope it will remain so.
How did moving and joining the studies at the university go?
The university helped me to handle all the necessary documents and thanks to the fact that another PhD student from the same program had come to Brno before, I came already to a furnished apartment. The WISLAB laboratory at the Department of Telecommunications at the Faculty of Electrical Engineering and Communication, where I work and which is headed by my supervisor, is maximally motivating for me. We meet every week and talk about what we are working on. The fact that the first week after I arrived in Brno, I received an email, that there is a meeting on Tuesday, and that I have to come, may indicate how well they received me. It's great that both theory and practice meet there. They are all really top experts and I work very well with them. I can do much of my work from home, but now I needed to work in the lab on some calculations, and I left around eight in the evening. It takes almost all my time, but I do what I wanted and I enjoy it.
What do you focus on in your project?
The entire A-WEAR project focuses on wearable devices, such as watches or glasses. We deal with localization, machine learning or communication between the devices themselves, which is my field. I still have it specialized, because I focus on the use of these devices for industry. You can use, for example, a helmet or glasses that allow augmented reality. For example, production lines could work even better with the help of wearable devices. Instead of standing at the line and comparing how many pieces of the product passed along the belt and how many, according to some documents, there should be, one could wear smart glasses. They would be able to recognize what kind of object is lying on the line, how many have already been made, and the worker would see in augmented reality how much is still to be done, and he/she would not have to have any papers in his/her hand. He/She could then send the information to the superior via a smartwatch, or he/she could send the information to a warehouse where it would be received by the truck operator. I'm trying to figure out how to use current technologies such as Wi-Fi or 5G to transfer signals between devices. Today we can use a 5G network, but 6G and 7G will come. I am also trying to look for alternatives to the Wi-Fi network used because the requirements of current technologies are already higher than Wi-Fi can offer. It is also about setting some standards and mapping the situation so that we know what we need to work on in telecommunications.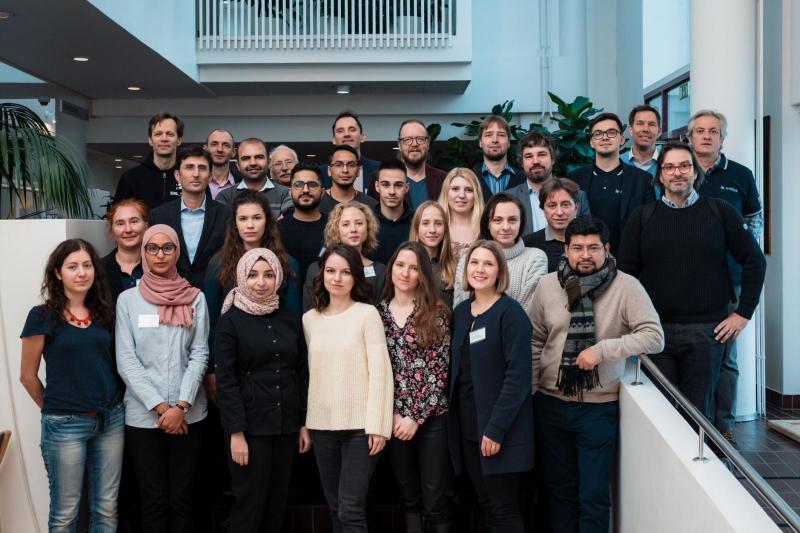 Studying at the Marie Sklodowska-Curie Innovative Training Network is quite specific. In what way?
Our doctoral studies last only three years, which is not entirely common. The program is very intensive because we have to meet the same conditions. It is not that we have fewer publications or credits obtained. Whether you like it or not, you will learn how to work with time. At the same time, there are five universities involved and each doctoral student is studying at two. I will be in Brno for two years and then at Tampere University for a year, but it alternates, so I will not be here for two years in a row. I should spend the period from September to February at the university in Finland, which I'm really looking forward to because I like snow. There are three of the fifteen students in Brno - me, Justyna from Poland and Raul from Spain. Justyna works on machine learning and Raul deals with security and privacy of personal data. The first year I will help with the preparation of teaching materials for students and the next year I will teach myself. I like that about the Brno University of Technology, because teaching in Finland, for example, is not compulsory. Within the project, we cooperate with other doctoral students. We each have four supervisors with whom we are in close contact. At the same time, I cooperate with colleagues from WISLAB and with industrial partners, where I will also have several months of internship before I complete my PhD degree, so I can check if my project is applicable in practice.
What are your plans after completing your doctorate?
Research is my passion. I worked in Tunisia for two years and had the opportunity to travel abroad to work, but I chose the career of a scientist. I know what I want and I'm following it. I often think about it and think that I will stay abroad. If only there was a job opportunity for me. It is still true that the most important thing for me is the area of ​​my research, and therefore I will go where I will be able to continue in post-doctoral studies or a research position. Maybe it will be here in Brno, we'll see.
The A-WEAR project, fully entitled "WEarable Applications with pRivacy constraints", is a Horizon 2020 project by Marie Sklodowska-Curie Actions (MSCA) Innovative Training Network (ITN) / European Joint Doctorate (EJD). This EU-funded project brings together the strengths and knowledge of five European universities and 12 industry partners across Europe to deliver an exceptional education to 15 researchers who will receive a double or joint Doctoral degree from two universities in just three years. Three of these 15 doctoral students are employed by BUT.
---