Students are heading to the market with a table CNC milling machine for modern DIYers
Doing business has been attracting the student of mechanical engineering Tomáš Baťka for many years. At first, he sold LED lighting with friends, but he was tempted to try something with greater added value. Gradually, the idea arose for a table CNC milling machine for modern do-it-yourself guys, on which Tomáš Baťka is working with his friend, and applied with it for the BUT Student Entrepreneurship Award competition. That his idea has potential is also proved by the fact that he made it into the top ten finalists this year.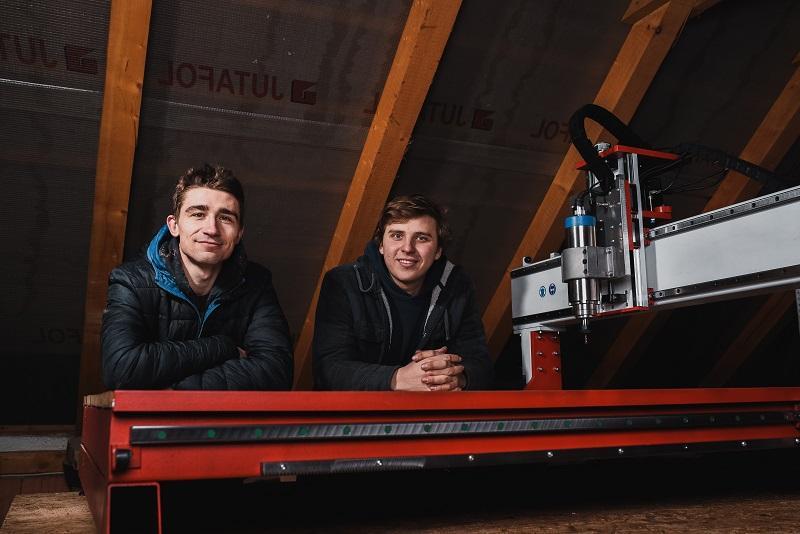 "Thanks to my master's degree, I started to enjoy production machines a lot. Less than two years ago, my friend Jirka Procházka, who is studying at CTU, put together the idea to build a hobby CNC milling machine. We have already produced two for our acquaintances and the machines are currently operating in their smaller companies' operation, we also have one prototype and we are modifying new parts on it," Tomáš Baťka describes the path to the business idea.


The construction of the Alutex milling machine, as they named their aluminium machine, was designed by the students themselves. "I focus more on the construction and technology of machining and price category, we are the only ones to offer a milling machine, including a control system with a processor, so it does not require an external computer. This could be our competitive advantage," Baťka describes, adding that the selling price of the machine is expected to be around 50,000 crowns, which is an interesting amount for customers in a given price category, with which it is possible to succeed in the competition.


Startup without garage


He sees his customers in the so-called macro movement, i.e. among the "DIY 2.0", who take home hobbies to a new level by using digital technologies, such as 3D printing. "You can normally have a 3D printer at home, but not many people have a CNC milling machine at home. Cheaper 3D printers usually print only from plastic, but if you want to do something out of wood, for example, our milling machine is suitable. It can be used to work wood, aluminium, in the future we have the idea to equip it with various end effectors, such as a laser or an oscillating knife. The use is really wide," Baťka is looking forward to.


Although they have already completed several functional prototypes of hobby milling machines, they are still improving it and the development is therefore not yet completely finished. But they are already planning what to do next. "We are currently waiting for some industrial components from abroad. And then, after enough testing, we need to get certified to sell our product within the EU. More money will be needed for them, so we will use the prize I received as a finalist in the BUT Student Entrepreneurship Award competition. We would like to start offering our milling machine to customers in September," Baťka says.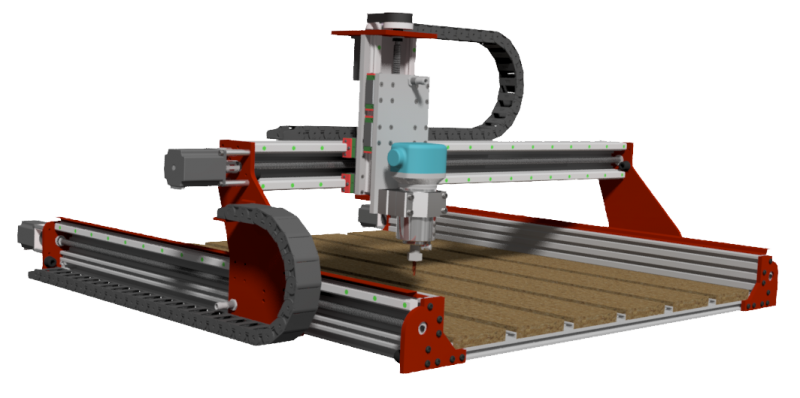 Starting your successful business in the garage is now a startup cliché. Tomáš Baťka and Jiří Procházka promoted it and so far found the background with Tomáš's parents in the attic above the garage. Of course, he doesn't know yet if they will conquer the world from here. But it is obvious that they do not lack the desire to do business. They called their company BXP Control (i.e. Baťka and Procházka control systems) and Tomáš sees his possible future in it. "I couldn't imagine selling the LED lighting I was starting all my life with. But our company makes sense to me, also thanks to the fact that I study this field. Even if we don't just make CNC milling machines, I would like to deal with the field of industrial automation in general. Starting my own business has been a personal goal for me in recent years, and if we succeed, perhaps another young and "cool" company with good ideas will emerge," Baťka adds.
And why does he think it makes sense to try business? "I think a lot of people want to do business and see the point, but they feel they don't have the right idea. In my opinion, it is better to try something and just start than to wait until I come up with a big and revolutionary idea," Baťka concludes.
---