Project detail
Pořizování a zpracování HDR obrazů
Duration: 01.03.2012 — 30.04.2015
Cílem projektu a též akce COST 1005 HDRi je posílení pozice Evropy ve výzkumu v oblasti HDR a upevnění Evropy jako světové špičky v tomto směru. Cílem tohoto projektu je též ustavení postavení České republiky jako významného partnera ve výše uvedené akci prostřednictvím vlastního výzkumu, který bude posílen, a  spolupráce s tuzemskými a zahraničními parntery a tím i přispění k úspěchu akce COST 1005 HDRi.
Description in English
The main goal of the project is to research methods of high dynamic range (HDR) image acquisition, processing, and visualization and also extraction of information from such image as well as exploitation of such knowledge in applications with focus on security, traffic, and industral application with low cost HDR image acquisition technology.
Keywords
HDR (High dynamic range), HDR obrazy, pořizování HDR obrazů, zpracování HDR obrazů, výpočty HDR obrazů, aplikace HDR obrazů
Key words in English
HDR (high dynamic range), HDR images, HDR image acquisition, HDR image processing, HDR image rendering, HDR image applications
Ministerstvo školství, mládeže a tělovýchovy ČR - COST CZ (2011-2017)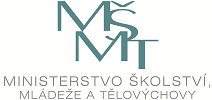 - whole funder (2012-03-01 - 2015-04-30)
SEEMAN, M.; ZEMČÍK, P.; PŘIBYL, B. Hue Correction in HDR Tone-mapping. European Signal Processing Conference EUSIPCO, 2013, vol. 2013, no. 21, p. 1-5. ISSN: 2219-5491.
Detail
SÝKORA, D.; KAVAN, L.; ČADÍK, M.; JAMRIŠKA, O.; JACOBSON, A.; WHITED, B.; SIMMONS, M.; SORKINE-HORNUNG, O. Ink-and-Ray: Bas-Relief Meshes for Adding Global Illumination Effects to Hand-Drawn Characters. ACM TRANSACTIONS ON GRAPHICS, 2014, vol. 2014, no. 2, p. 1-16. ISSN: 0730-0301.
Detail
ČADÍK, M.; HERZOG, R.; MANTIUK, R.; MANTIUK, R.; MYSZKOWSKI, K.; SEIDEL, H. Learning to Predict Localized Distortions in Rendered Images. COMPUTER GRAPHICS FORUM, 2013, vol. 2013, no. 7, p. 401-410. ISSN: 0167-7055.
Detail
BAŘINA, D.; VRÁBELOVÁ, P.: spectra-fe; Software framework for a stellar classification. http://www.fit.vutbr.cz/research/prod/?id=365. URL: http://www.fit.vutbr.cz/research/prod/?id=365. (software)
Detail
MUSIL, M.; MUSIL, P.; SEEMAN, M.; ZEMČÍK, P.: AdvHDRVideoCam; Funkční vzorek zlepšené kamery pro snímání HDR videa. Místnost Q203, Fakulta informačních technologií VUT v Brně, Božetěchova 2, 612 66 Brno. URL: https://www.fit.vut.cz/research/product/403/. (funkční vzorek)
Detail
MUSIL, P.; MUSIL, M.; SEEMAN, M.; ZEMČÍK, P.: HDRVPS; HDR Video Processing Software. Místnost Q203, Fakulta informačních technologií VUT v Brně, Božetěchova 2, 612 66 Brno. URL: https://www.fit.vut.cz/research/product/404/. (software)
Detail
JURZYKOWSKI, M.; MARŠÍK, L.; SEEMAN, M.; ZEMČÍK, P.: ColorHDRVideoCam; Prototyp barevné kamery pro snímání HDR videa. Místnost L210, Fakulta informačních technologií VUT v Brně, Božetěchova 2, 612 66 Brno. URL: https://www.fit.vut.cz/research/product/354/. (funkční vzorek)
Detail
MARŠÍK, L.; SEEMAN, M.; ZEMČÍK, P.: VIGHMT; Video Image Group HDR Mergingand Tonemapping Test Application. http://www.fit.vutbr.cz/research/prod. URL: http://www.fit.vutbr.cz/research/prod. (software)
Detail
MARŠÍK, L.; SEEMAN, M.; ZEMČÍK, P.: FunkcniVzorekHDRKamery; Funkční vzorek jednoduché HDR kamery. Místnost L210, Fakulta informačních technologií VUT v Brně, Božetěchova 2, 612 66 Brno. URL: https://www.fit.vut.cz/research/product/288/. (funkční vzorek)
Detail
SEEMAN, M.; ZEMČÍK, P.; JURZYKOWSKI, M.: VideoHDR; Video Image HDR reconstruction and Tonemapping Application. http://www.fit.vutbr.cz/research/prod. URL: http://www.fit.vutbr.cz/research/prod. (software)
Detail