Project detail
Realizace změn v předmětu Moderní numerické metody
Duration: 01.01.2009 — 31.12.2009
Na FEKT VUT jsou v současné době numerické metody vyučovány v předmětu Matematika 3 a Moderní numerické metody. Předmět Moderní numerické metody vznikl jako zcela nový a je vyučován od roku 2005/6. Za tuto dobu se podle názoru vyučujících i dílčích reakcí studentů již stihlo ukázat, jaké změny co do obsahu i formy je v předmětu třeba provést, aby lépe sloužil svému účelu, byl lépe zasazen do studijních programů a lépe navazoval na předmět Matematika 3. Projekt je předkládán proto, aby tyto změny mohly být realizovány.
Description in English
Numerical methods are taught at FEEC BUT in two subjects at the moment: Mathematics 3 and Modern numerical methods. The latter subject is a new creation, which was introduced in 2005/6. Both the teachers and students have gathered ideas for changes of the subject so that it could better suit its purpose. The project aims at implementing the changes.
Keywords
aplikace matematiky, numerické metody, výuka matematiky
Key words in English
applications of mathematics, numerical methods, teaching mathematics
840/F6 a - Baštinec Jaromír
Ministerstvo školství, mládeže a tělovýchovy ČR - Fond rozvoje vysokých škol (FRVŠ)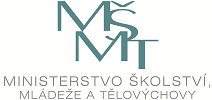 - whole funder (2009-01-01 - not assigned)
NOVÁK, B.; NOVÁK, M. Computer software as a help provider to students unsuccessful in mathematics. E-Pedagogikum, 2009, vol. 2009, no. 1, p. 52-61. ISSN: 1213-7499.
Detail