Project detail
NETME Centre - Nové technologie pro strojírenství
Duration: 01.05.2009 — 23.11.2013
Projekt je orientován na vytvoření aplikačně zaměřeného pracoviště V a V v oblasti strojírenství, informačních technologií, bezpečnostního inženýrství a souvisejících oblastí a v mezioborových souvislostech (elektrotechnika, chemické inženýrství). Podstatou projektu je stavební rekonstrukce vybraných odborných pracovišť a jejich vybavení špičkovými přístroji a zařízeními, v malé míře dostavba několika zkušeben. NETME Center bude členěn na jednotlivé divize v oblasti strojírenských technologií, energetiky a ochrany životního prostředí, výrobní strojů a automatizace, dopravní a letadlové techniky, virtuálního navrhování, mechatroniky, informačních technologií a bezpečnosti systémů. Uvedená odborně zaměřená pracoviště budou interně doplněna podpůrnými činnostmi, které nepatří mezi hlavní obory, ale pro jejich fungování na odpovídající úrovni jsou zcela nezbytné - např. materiálové inženýrství a nanotechnologie, matematické modelování a optimalizace, chemické technologie, aj.
Description in English
NETME project main objective is to increase the competitiveness of engineering, which can only be achieved through research, science base, innovative processes support and rapid application of innovation in production. The Centre aims to reinforce applied research and define strategic and organizational conditions of the research. The proposed cooperation with business partners in the field of applied research concerns sectors in which the South Moravia Region has historically occupied the leading position in the Czech Republic, these sectors also play the most important role in the local economy. The project primarily addresses the need for a new, strategic approach towards reinforcing applied research, higher degree of openness towards business requirements and obtaining higher level of qualification for accomplishing relevant tasks. The project aims to create conditions for implementation of such approach, and ensure "viability" of the Centre based on requirements defined in line with the current needs.
Keywords
nové technologie, strojírenství
Key words in English
new technology, engineering
Ministerstvo školství, mládeže a tělovýchovy ČR - Operační program Výzkum a vývoj pro inovace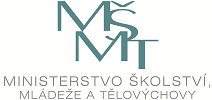 - whole funder (2009-05-01 - 2013-11-23)
ČERNÝ, M.; LEV, J.; KALHOTKA, L. Elektrostaticky zvlákněná nanovlákna pro filtraci vody. In Quality and reliability of technical systems. 1. Nitra: Nitra 2010, 2010. s. 186-191. ISBN: 978-80-552-0390-4.
Detail
SVOBODA, P. The study of lubrication film formation under starved conditions. In 51. Medzinárodná vedecká konferencia katedier častí a mechanizmov strojov. Košice: C-PRESS - Košice, 2010. p. 269-272. ISBN: 978-80-970294-1-8.
Detail
ČERNÝ, M.; HORÁK, K.; FAJMAN, M. Snížení funkčnosti zinkové ochrany synergickým působením koroze a napětí. In Quality and reliability of technical systems. 1. Nitra 2010: MZLU, 2010. s. 179-183. ISBN: 978-80-552-0390-4.
Detail
ČERNÝ, M.; FAJMAN, M.; HORÁK, K.; VOTAVA, J. Ovlivnění koherence zinkového povlaku působením povrchových napětí. In MendelNet'10. 2010. Nitra: MZLU, 2010. s. 53-56. ISBN: 978-80-7375-352-8.
Detail
ČERNÝ, M.; DOSTÁL, P. Vizualizace poklesu únavové životnosti pomocí akustické emise. In Quality and reliability of technical systems. Nitra, SK: 2010. s. 232-237. ISBN: 978-80-7375-239-2.
Detail
ČERNÝ, M.; LEV, J.; KALHOTKA, L. Water filtration by nanotextile 2. In NANOCON 2010. 1. Nitra, SK: 2010. s. 41-46. ISBN: 978-80-87294-18-5.
Detail
MAZAL, P.; LIŠKUTÍN, P. EXPERIMENTAL EVALUATION OF FATIGUE PROPERTIES OF WROUGHT Al ALLOYS EN AW-6082 AND EN AW-7075. In METAL 2010, 19th International Conference on metallurgy and Materials. první. Rožnov pod Radhoštěm: Tanger, Ostrava, 2010. p. 669-674. ISBN: 978-80-87294-17-8.
Detail
JEDELSKÝ, J.; JÍCHA, M. Novel modifications of Effervescent Atomizer, Performance, Advantages and Drawbacks. In Proceedings of 23rd European Conference on Liquid Atomization and Spray Systems. Brno: Tribun EU, 2010. p. 1-5. ISBN: 978-80-7399-997-1.
Detail
VONDÁL, J.; HÁJEK, J. Experimental and numerical investigation of swirling non-premixed gas flames in industrial-scale furnace. In Proceedings of the 9th european Conference on Industrial Furnaces and Boilers. Estoril, Portugal (PT): 2011. p. 1-9. ISBN: 978-972-99309-6-6.
Detail
ŠANDERA, Č.; MAUDER, T. Optimization algorithm for continuous casting process. In Mendel 2011. Mendel Journal series. Brno: BUT, 2011. s. 252-258. ISBN: 978-80-214-4302-0. ISSN: 1803-3814.
Detail
MAUDER, T.; ŠTĚTINA, J.; ŠANDERA, Č.; KAVIČKA, F.; MASARIK, M. AN OPTIMAL RELATIONSHIP BETWEEN CASTING SPEED AND HEAT TRANSFER COEFFICIENTS FOR CONTINUOUS CASTING PROCESS. In METAL 2011 Conference proceedings. Metal. Ostrava: Tanger, 2011. p. 22-27. ISBN: 978-80-87294-22-2.
Detail
KOTEK, L.; TABAS, M.; BABINEC, F. Prevence závažných havárií v EU (minulost a budoucnost). In APROCHEM 2011 - sborník příspěvků. Praha: PCHE - PetroCHemEng, 2011. s. 7-12. ISBN: 978-80-02-02306-7.
Detail
DOHNAL, M.; POLLMANN, K.; KUTSCHKE, S.; GUENTHER, T.; HORSKÝ, J.; RAUDENSKÝ, M. FEASIBLE DE FOULING METHODS OF FLEXIBLE PLASTIC HEAT EXCHANGERS. In Conference Proceeding Heat Exchengers Fouling and Cleaning - 2011. 2011. p. 1-5. ISBN: 978-961-92518-4-3.
Detail
GALLIK, R.; RAUDENSKÝ, M.; DOHNAL, M.; HORSKÝ, J. BIOFOULING OF FLEXIBLE PLASTIC HEAT EXCHANGERS - FUZZY EXPERT SYSTEM. In Poster prezentovaný na konferenci Heat Exchanger Fouling and Cleaning - 2011. ICHMT, 2011. p. 1-9. ISBN: 978-961-92518-4-3.
Detail
BROUKAL, J.; HÁJEK, J. Validation of an effervescent spray model with secondary atomization and its application to modelling of a large-scale furnace. Applied Thermal Engineering, 2011, vol. 31, no. 13, p. 2153-2164. ISSN: 1359-4311.
Detail
ČERNÝ, M.; HORÁK, K.; FILÍPEK, J.; FAJMAN, M. Tepelná a mechanická odolnost zinkového povlaku. Acta Universitatis Agriculturae et Silviculturae Mendelianae Brunensis, 2010, roč. LVIII, č. 4, s. 49-56. ISSN: 1211-8516.
Detail
ČERNÝ, M.; KALHOTKA, L.; LEV, J. Nanotextilní membrány pro zachycení bakterií E. Coli. Acta Universitatis Agriculturae et Silviculturae Mendelianae Brunensis, 2010, roč. LVIII, č. 5, s. 239-246. ISSN: 1211-8516.
Detail
BOBÁK, P.; PAVLAS, M.; KŠENZULIAK, V.; STEHLÍK, P. Analysis of Energy Consumption in Professional Laundry Care Process. Chemical Engineering Transactions, 2010, vol. 21, no. 1, p. 109-114. ISSN: 1974-9791.
Detail
KOTEK, L.; TABAS, M. Využití nového přístupu k selekci zdrojů rizika závažné havárie. Journal of Safety Research and Applications (JOSRA), 2011, roč. 2011, č. 1, s. 1-5. ISSN: 1803-3687.
Detail
MAZAL, P.; PAZDERA, L.; DVOŘÁČEK, J. Application of acoustic emission method in contact damage identification. INTERNATIONAL JOURNAL OF MATERIALS & PRODUCT TECHNOLOGY, 2011, vol. 41, no. 1, p. 140-152. ISSN: 0268-1900.
Detail
BOBÁK, P.; GALČÁKOVÁ, A.; PAVLAS, M.; KŠENZULIAK, V. Computational Approach for Energy Intensity Reduction of Professional Laundry Care Process. Chemical Engineering Transactions, 2011, vol. 25, no. 1, p. 147-152. ISSN: 1974-9791.
Detail
MAUDER, T. Parallelization MATLAB for Solving Problems in Heat Conduction with Phase Change. In Sborník příspěvků z konference 30. setkání kateder mechaniky tekutin a termomechaniky. Liberec: Technická univerzita v Liberci, 2011. p. 155-158. ISBN: 978-80-7372-747-5.
Detail
MAUDER, T.; JEDELSKÝ, J.; LÍZAL, F.; JÍCHA, M. STATISTICKÉ VYHODNOCOVÁNÍ DAT TRANSPORTU ČÁSTIC AEROSOLU PŘI CYKLICKÝCH PODMÍNKÁCH. Informacní Bulletin Ceské Statistické spolecnosti, 2011, roč. 22, č. 2/2011, s. 156-162. ISSN: 1210-8022.
Detail
JEDELSKÝ, J.; JÍCHA, M. Prediction of Discharge Coefficient of Internally-Mixed Twin-Fluid Atomizers. In 24 Annual Conference on Liquid Atomization and Spray Systems, proceedings. 1. Lisbon, Portugal: Instituto superior Tecnico, 2011. p. 1-4. ISBN: 978-989-20-2410-3.
Detail
DOFEK, I. Implementace actuator disku do CFD systému Fluent. Transfer, 2011, roč. 2011, č. 15, s. 48-53. ISSN: 1801-9315.
Detail
HLOSKA, J. Analýza a rekonstrukce logistických procesů pomocí simulačního metamodelu. In Sborník přenášek XXXVII. mezinárodní konference dopravních, manipulačních, stavebních a zemědělských strojů. Brno: Vysoké učení technické v Brně, 2011. s. 91-94. ISBN: 978-80-214-4323-5.
Detail
KUNZ, L.; LUKÁŠ, P.; PANTĚLEJEV, L.; MAN, O. Stability of ultrafine-grained structure of copper under fatigue loading. Procedia Engineering, 2011, vol. 10, no. ICM11, p. 201-206. ISSN: 1877-7058.
Detail
DRÁPAL, L.; NOVOTNÝ, P.; PÍŠTĚK, V.; AMBRÓZ, R. Crankshaft Development of a Two-stroke Compression-ignition Engine with Contra-running Pistons. MECCA - Journal of Middle European Costruction and Design of Cars, 2011, vol. IX., no. 1, p. 18-27. ISSN: 1214-0821.
Detail
NOVOTNÝ, P.; PÍŠTĚK, V.; DRÁPAL, L. Simulation of Piston Ring Pack Tribology. 1. 1. Brno: University of Defence, 2011. 249 p. ISBN: 978-80-260-0633-6.
Detail
NOVOTNÝ, P.; PÍŠTĚK, V.; DRÁPAL, L. Dynamic Simulation Of Piston Ring Pack. Technológ, 2011, vol. 2011, no. 3, p. 12-20. ISSN: 1337-8996.
Detail
AMBRÓZ, R.; PÍŠTĚK, V.; NOVOTNÝ, P.; PROKOP, A. Simulation and Experimental Tools For Powertrain Noise Reduction. Technológ, 2011, vol. 2011, no. 3, p. 28-36. ISSN: 1337-8996.
Detail
DRÁPAL, L.; PÍŠTĚK, V.; NOVOTNÝ, P.; AMBRÓZ, R. Virtual Engine Application For Powertrain Dynamics. Technológ, 2011, vol. 2011, no. 3, p. 45-56. ISSN: 1337-8996.
Detail
KOTEK, L.; BABINEC, F.; TABAS, M. Vyšetřování významných havárií jako cesta ke zlepšování bezpečnosti. Automa, 2011, roč. 17, č. 7, s. 54-56. ISSN: 1210-9592.
Detail
KOTEK, L.; BABINEC, F.; TABAS, M. Nové přístupy k analýze spolehlivosti lidského činitele v chemickém průmyslu. In Sborník CHISA 2011. Praha: Česká společnost chemického inženýrství, 2011. s. 116-116. ISBN: 978-80-905035-0-2.
Detail
ČERNÝ, M.; MAZAL, P.; NOHÁL, L. POTENCIALS OF SAP FLOW EVALUATION BY MEANS OF ACOUSTIC EMISSION MEASUREMENTS. Acta Universitatis Agriculturae et Silviculturae Mendelianae Brunensis, 2011, vol. 59, no. 6, p. 1-6. ISSN: 1211-8516.
Detail
FIALA, J.; MAZAL, P.; KOLEGA, M. Cycle induced microstructural changes. International Journal of Microstructure and Materials Properties, 2011, vol. 6, no. 3/4, p. 259-272. ISSN: 1741-8410.
Detail
MAZAL, P.; LIŠKUTÍN, P.; VLAŠIC, F.; HORT, F. Usage of Acoustic Emission Signal and X-ray Diffraction Analysis for Detection of Microstructural Changes in Cyclically Loaded AlMg Alloys. In Nondestructive Testing of Materials and Structures. RILEM Bookseries. Istanbul, Turkey: Springer, 2012. p. 319-326. ISBN: 978-94-007-0722-1.
Detail
PANTĚLEJEV, L.; MAN, O.; KUNZ, L. Microstructural stability of ultrafine grained copper at elevated temperature. Acta Metallurgica Slovaca, 2011, roč. 17, č. 3, s. 158-162. ISSN: 1335-1532.
Detail
MAUDER, T.; ŠTĚTINA, J. OPTIMIZATION ALGORITHM AND NUMERICAL SIMULATION FOR CONTINUOUS CASTING PROCESS. In Technical Computing Prague 2011. Praha: 2011. p. 83-91. ISBN: 978-80-7080-794-1.
Detail
NOHÁL, L.; MAZAL, P. Investigation of Fatigue Process in Aluminium Alloys Using Nondestructive Methods. In VIth Workshop "NDT in Progress". Brno: CNDT, VUT, 2011. p. 193-198. ISBN: 978-80-214-4339-6.
Detail
VLAŠIC, F.; NOHÁL, L.; GEJDOŠ, P.; MAZAL, P. DETEKCE ÚNAVOVÉHO POŠKOZOVÁNÍ V KONSTRUKČNÍCH MATERIÁLECH VYUŽITÍM METODY AKUSTICKÉ EMISE. In NDE for Safety / Defektoskopie 2011. 2011. Brno: CNDT, VUT, 2011. s. 207-214. ISBN: 978-80-214-4358-7.
Detail
MAZAL, P.; PAZDERA, L.; NOHÁL, L.; TOPOLÁŘ, L.; GRUM, J. ACOUSTIC EMISSION IN QUALITY CONTROL OF MATERIALS AND PROCESSES MONITORING. 1. 1. Ljubljana, Slovenija: University of Ljubljana, 2011. 60 p. ISBN: 978-961-90610-8-4.
Detail
JURAČKA, J.; WEIS, M. Fatigue Testing of Composite Structure and Monitoring of Acoustic Emissions. Letecký zpravodaj, 2011, vol. 2011, no. 2, p. 37-42. ISSN: 1211-877X.
Detail
ĎURDINA, L.; JEDELSKÝ, J.; JÍCHA, M. Spray Structure of a Pressure-Swirl Atomizer for Combustion Applications. In EPJ Web of Conferences. EPJ Web of Conferences. 1. Jičín, Česká Republika: EDP Sciences, 2011. p. 99-108. ISBN: 978-80-7372-784-0. ISSN: 2100-014X.
Detail
JEBÁČEK, I.; HORÁK, M. Possibilities and Methods of In Flight Loading Measurements. Patras, GR: Iniversity of Patras, 2011. p. 1-7.
Detail
RAUDENSKÝ, M.; VESELÝ, T.; DOHNAL, M. Low Cost Membrane Contactors Based on Hollow Fibres. In Experimental Fluid Mechanics 2011. Jičín: 2011. p. 590-599. ISBN: 978-80-7372-784-0.
Detail
BŘEZINA, T.; VETIŠKA, J.; HADAŠ, Z. SIMULATION MODELLING OF MACHINE TOOLS WITH FLEXIBLE PARTS AS MECHATRONIC SYSTEM. In Proceedings of the International Conference on Advances in Mechatronics 2011 (AIM 11). 1. Brno: Expertia o.p.s., 2011. p. 99-104. ISBN: 978-80-7231-848-3.
Detail
VONDÁL, J.; HÁJEK, J. Prediction of flow through swirl generator and validation by measured data. In 13th European Turbulence Conference 2011 (ETC13). Journal of Physics: Conference Series. Varšava, Polsko: IOPscience, 2011. p. 1-6. ISBN: 9781622765430. ISSN: 1742-6588.
Detail
DOULE, O.; ŠÁLENÝ, V.; HÉRIN, B.; ROUSEK, T. Omicron spacehabitat - research stage II. ACTA ASTRONAUTICA, 2011, vol. 2011, no. 70, p. 139-158. ISSN: 0094-5765.
Detail
ČÍŽEK, J.; KHOR, K. Role of In-flight Temperature and Velocity of Powder Particles on Plasma Sprayed Hydroxyapatite Coating Characteristics. Surface and Coatings Technology, 2012, vol. 206, no. 8-9, p. 2181-2191. ISSN: 0257-8972.
Detail
FUIS, V.; NÁVRAT, T. Calculation of the ceramics Weibull parameters. World Academy of Science, Engineering and Technology, 2011, vol. 58, no. 1, p. 642-647. ISSN: 2010-376X.
Detail
HADAŠ, Z.; KURFÜRST, J.; ONDRŮŠEK, Č.; SINGULE, V. Artificial intelligence based optimization for vibration energy harvesting applications. Microsystem Technologies, 2012, vol. 18, no. 7-8, p. 1003-1014. ISSN: 0946-7076.
Detail
HAMMER, M.; ERTL, J. Metodika určení roku dožití výkonových olejových transformátorů. Electro, 2012, roč. 22, č. 3, s. 62-64. ISSN: 1210-0889.
Detail
HAMMER, M.; CVEŠPR, P. Komplexní přístup k řízení životnosti výkonových olejových transformátorů – 1. část: Úvod do problematiky. Elektrorevue - Internetový časopis (http://www.elektrorevue.cz), 2012, roč. 2012, č. 17, s. 1-6. ISSN: 1213-1539.
Detail
HAMMER, M.; CVEŠPR, P. Komplexní přístup k řízení životnosti výkonových olejových transformátorů – 2. část: Procesní přístup. Elektrorevue - Internetový časopis (http://www.elektrorevue.cz), 2012, roč. 2012, č. 18, s. 1-6. ISSN: 1213-1539.
Detail
HAMMER, M.; CVEŠPR, P. Komplexní přístup k řízení životnosti výkonových olejových transformátorů – 3. část: Přístup z pohledu dat. Elektrorevue - Internetový časopis (http://www.elektrorevue.cz), 2012, roč. 2012, č. 19, s. 1-5. ISSN: 1213-1539.
Detail
PORTEŠ, P.; BAUER, F.; TATÍČEK, M. Three-dimensional multi-body model for calculation tractor tire forces from field measurements. In Proceedings of the 2nd Commercial Vehicle Technology Symposium (CVT 2012). Aachen: Shaker Verlag, 2012. p. 297-306. ISBN: 978-3-8440-0798-5.
Detail
ŠTĚTINA, J.; KLIMEŠ, L.; MAUDER, T.; KAVIČKA, F. FINAL-STRUCTURE PREDICTION OF CONTINUOUSLY CAST BILLETS. Materiali in tehnologije, 2012, vol. 46, no. 2, p. 155-160. ISSN: 1580-2949.
Detail
POCHYLÝ, F.; FIALOVÁ, S.; KRAUSOVÁ, H. Variants of Navier-Stokes Equations. In Engineering Mechanics 2012; Book of extended abstracts. Svratka, CZ: Association for Engineering Mechanics, 2012. p. 1011-1016. ISBN: 978-80-86246-40-6.
Detail
MUKHAMETZIANOVA, L.; KOTEK, L. PREVENCE HAVÁRIÍ ZAPŘIČINĚNÝCH SELHÁNÍM LIDSKÉHO ČINITELE V ČESKÉ REPUBLICE A RUSKU. In Plné texty přednášek konference Aprochem 2012. Praha: PCHE PetroCHemEng, 2012. s. 1-8. ISBN: 978-80-02-02376-0.
Detail
JECHA, D. Bilance znečišťujících látek ve spalinách komunální spalovny odpadů. Odpadové fórum 2012. 1. Praha: České ekologické manažerské centrum, 2012. s. 4-15. ISBN: 978-80-85990-20-1.
Detail
MAUDER, T.; ŠTĚTINA, J.; ŠANDERA, Č.; KAVIČKA, F.; MASARIK, M. An Optimal Relationship Between Casting Speed and Heat Transfer Coefficients for Continuous Casting Process. In METAL 2011 Conference proceedings. METAL. Ostrava: Tanger, 2011. p. 42-48. ISBN: 978-80-87294-24-6.
Detail
MAUDER, T.; CHARVÁT, P.; OSTRÝ, M. Optimization strategy for energy saving in buildings with the PCMs. In Proceedings of Innostock 2012 conference on Energy Storage. Lleida, Španělsko: GREA Innovacio Concurrent, University of Lleida, 2012. p. 144-152. ISBN: 978-84-938793-3-4.
Detail
MAUDER, T.; ŠANDERA, Č.; ŠTĚTINA, J.; MASARIK, M. A FUZZY LOGIC APPROACH FOR OPTIMAL CONTROL OF CONTINUOUS CASTING PROCESS. In METAL 2012 Conference proceedings. Ostrava, Czech Republic: TANGER, spol. s r. o., 2012. p. 35-40. ISBN: 978-80-87294-29-1.
Detail
STEHLÍK, P. Waste to Energy and Heat Exchangers – never ending story. In Proceedings of IWHT – International Workshop on Heat Transfer Advances for Energy Conservation and Pollution Control. 2011. p. 1-7.
Detail
HAMMER, M.; JANDA, O.; ERTL, J. Využití vybraných soft-computingových metod v diagnostice výkonových olejových transformátorů - 1. část. Elektrorevue - Internetový časopis (http://www.elektrorevue.cz), 2012, roč. 2012, č. 33, s. 1-13. ISSN: 1213-1539.
Detail
HAMMER, M.; JANDA, O.; ERTL, J. Využití vybraných soft-computingových metod v diagnostice výkonových olejových transformátorů - 2. část. Elektrorevue - Internetový časopis (http://www.elektrorevue.cz), 2012, roč. 2012, č. 33, s. 1-14. ISSN: 1213-1539.
Detail
HAMMER, M.; JANDA, O.; ERTL, J. Využití vybraných soft-computingových metod v diagnostice výkonových olejových transformátorů - 3. část. Elektrorevue - Internetový časopis (http://www.elektrorevue.cz), 2012, roč. 2012, č. 33, s. 1-7. ISSN: 1213-1539.
Detail
CHARVÁT, P.; MAUDER, T.; OSTRÝ, M. SIMULATION OF LATENT-HEAT THERMAL STORAGE INTEGRATED WITH ROOM STRUCTURES. Materiali in tehnologije, 2012, vol. 46, no. 3, p. 239-242. ISSN: 1580-2949.
Detail
PORTEŠ, P.; BAUER, F.; ČUPERA, J. Analysis of Measured and Computed Force Effects in Tractor's Three-Point Linkage during Tillage. In ENGINEERING MECHANICS 2012. Praha: Institute of Theoretical and Applied Mechanics, Academy of Sciences of the Czech Republic, 2012. p. 1033-1040. ISBN: 978-80-86246-40-6.
Detail
LAŠTŮVKA, J.; BOSÁK, D.; NÁVRAT, T.; VRBKA, M. Effect of Slide-to-roll Ratio on Film Thickness Formation in Bovine Serum Lubricated Contact. In Proceedings of the 50th Anuual Conference on Experimental Stress Analysis. Praha: Czech Technical University in Prague, 2012. p. 247-252. ISBN: 978-80-01-05060-6.
Detail
ŠTĚTINA, J.; KAVIČKA, F.; MAUDER, T.; KLIMEŠ, L.; MASARIK, M.; ŠAŇA, Z. OPTIMIZATION OF SECONDARY COOLING IN ORDER TO ACHIEVE HIGHER SURFACE TEMPERATURES AT THE SLAB UNBENDING POINT. In Sborník příspěvků mezinárodní konference metalurgie a materiálů METAL 2012. Ostrava: Tanger Ltd., Ostrava, 2012. p. 36-41. ISBN: 978-80-87294-29-1.
Detail
ŠTĚTINA, J.; KAVIČKA, F.; KLIMEŠ, L.; MASARIK, M.; ŠAŇA, Z. Transient simulation temperature field for continuous casting steel slab. In TR Proceedings METAL 2011. Metal. Ostrava: Tanger s.r.o., 2011. p. 118-123. ISBN: 978-80-87294-24-6.
Detail
VETIŠKA, J.; HADAŠ, Z. Using of Simulation Modelling for Developing of Active Damping System. In 2012 INTERNATIONAL SYMPOSIUM ON Power Electronics, Electrical Drives, Automation and Motion. Sorrento: 2012. p. 1199-1204. ISBN: 978-1-4673-1300-1.
Detail
MUKHAMETZIANOVA, L.; KOTEK, L. COMPARISON OF APPROACHES TO PREVENTION OF INJURIES, ACCIDENTS AND INCIDENTS BETWEEN THE CZECH REPUBLIC AND RUSSIA. In Engineering mechanics 2012 Conference proceedings. Praha: Academy of Sciences of the Czech Republic, 2012. p. 893-899. ISBN: 978-80-86246-40-6.
Detail
ĎURDINA, L.; JEDELSKÝ, J.; JÍCHA, M. PIV Investigation of a Pressure-Swirl Atomizer Spray. In Sborník příspěvků 31. mezinárodní konference Setkání kateder mechaniky tekutin a termomechaniky. Brno: Vysoké učení technické v Brně, 2012. p. 35-38. ISBN: 978-80-214-4529-1.
Detail
ŠTĚTINA, J.; MAUDER, T.; KLIMEŠ, L.; MASARIK, M. Increasing the surface temperature at the slab continuous casting straightening. In Sborník příspěvků 31. mezinárodní konference Setkání kateder mechaniky tekutin a termomechaniky. Brno: Vysoké učení technické v Brně, 2012. p. 217-220. ISBN: 978-80-214-4529-1.
Detail
MAUDER, T.; ŠANDERA, Č.; ŠTĚTINA, J. A FUZZY-BASED OPTIMAL CONTROL ALGORITHM FOR A CONTINUOUS CASTING PROCESS. Materiali in tehnologije, 2012, vol. 46, no. 4, p. 325-328. ISSN: 1580-2949.
Detail
LACINA, K.; VONDÁL, J.; SKLÁDAL, P. A novel approach to the uniform distribution of liquid in multi-channel (electrochemical) flow-through cells. ANALYTICA CHIMICA ACTA, 2012, vol. 727, no. 5, p. 41-46. ISSN: 0003-2670.
Detail
TABASOVÁ, A.; KROPÁČ, J.; KERMES, V.; NEMET, A.; STEHLÍK, P. Waste-to-Energy Technologies: Impact on Environment. Energy, 2012, vol. 44, no. 1, p. 146-155. ISSN: 0360-5442.
Detail
KRAUSOVÁ, H. The laminar flow solution in the plane by eigenmode expansion. In Engineering Mechanics 2012; Book of extended abstracts. Svratka, CZ: Association for Engineering Mechanics, 2012. p. 178-179. ISBN: 978-80-86246-40-6.
Detail
ZÁRYBNICKÁ, M.; POSPÍŠIL, J.; ŠPILÁČEK, M. Comparison of sieve analysis and laser diffraction for size distribution of fine ash particles. In 31. Setkání kateder mechaniky tekutin a termomechaniky. Brno: Vysoké učení technické v Brně, 2012. p. 267-270. ISBN: 978-80-214-4529-1.
Detail
RAUDENSKÝ, M.; VESELÝ, T.; DOHNAL, M. Low Cost Membrane Contactors Based on Hollow Fibres. EPJ Web of Conferences, 2012, vol. 25, no. 4, p. 1-10. ISSN: 2100-014X.
Detail
KROPÁČ, J.; BÉBAR, L.; PAVLAS, M. Industrial and Hazardous Waste Combustion and Energy Production. Chemical Engineering Transactions, 2012, vol. 28, no. 1, p. 673-678. ISSN: 1974-9791.
Detail
MINAŘÍKOVÁ, O.; PALOUŠEK, D.; KOUTNÝ, D. Design of upper limb assistive device. Pracovni Lekarstvi, 2012, vol. 64, no. 2-3, p. 92-98. ISSN: 0032-6291.
Detail
BOBÁK, P.; PAVLAS, M.; MÁŠA, V.; JEGLA, Z.; KŠENZULIAK, V. Heat Recovery in Professional Laundry Care Process. Chemical Engineering Transactions, 2012, vol. 29, no. 1, p. 391-396. ISSN: 1974-9791.
Detail
KOTEK, L.; MUKHAMETZIANOVA, L. Validation of human error probabilities with statistical analysis of misbehaviors. Procedia Engineering, 2012, vol. 2012, no. 42, p. 1955-1959. ISSN: 1877-7058.
Detail
KOTEK, L.; TABAS, M. HAZOP study with qualitative risk analysis for prioritization of corrective and preventive actions. Procedia Engineering, 2012, vol. 2012, no. 42, p. 808-815. ISSN: 1877-7058.
Detail
NEJEZCHLEB, R.; SKRYJA, P. Obstacles in the Utilization of Biodiesel as the Fuel in Small Stationary Combustion Units. Chemical Engineering Transactions, 2012, vol. 29, no. 2, p. 961-966. ISSN: 1974-9791.
Detail
HÁJEK, J.; JUŘENA, T. Modelling of 1MW Solid Biomass Combustor: Simplified Balance-Based Bed Model Coupled with Freeboard CFD Simulation. Chemical Engineering Transactions, 2012, vol. 29, no. 1, p. 745-750. ISSN: 1974-9791.
Detail
JECHA, D.; BÉBAR, L.; STEHLÍK, P. Balances of contaminants in flue gas from municipal waste incineration plant. Chemical Engineering Transactions, 2012, vol. 29, no. 2, p. 1057-1062. ISSN: 1974-9791.
Detail
WONG, N.; DOULE, O.; CERMACK, M.; ŠÁLENÝ, V. Inflatable Land Shelter Demonstrator. In sborník 42nd International Conference on Environmental Systems. San Diego, California: American Institute of Aeronautics and Astronautics, 2012. p. 139-158. ISBN: 9781622763207.
Detail
MAZAL, P.; NOHÁL, L.; VLAŠIC, F.; KOULA, V. Possibilities of the damage diagnostics of gearboxes and bearings with acoustic emissions method. In Proceedings - 18th World Conference on Non-Destructive Testing. 2012. Durban: ndt.net, 2012. p. 651-658. ISBN: 978-0-620-52872-6.
Detail
JEDLIČKA, F.; JECHA, D.; BÉBAR, L.; STEHLÍK, P.; ORAL, J. Combined flue gas cleaning from persistent organic compounds and nitrogen oxides in the multifunction filter. Chemical Engineering Transactions, 2012, vol. 29, no. 2, p. 1063-1068. ISSN: 1974-9791.
Detail
KAŠPÁREK, J. Metodika určování výkonové bilance pohonné jednotky transportního kolového stroje. In XXXVIII. mezinárodní konference dopravních, manipulačních, stavebních a zemědělských strojů - Sborník příspěvků. Plzeň: Západočeská univerzita v Plzni, 2012. s. 59-62. ISBN: 978-80-261-0141-3.
Detail
ELSÄSSER, T.; HOUDKOVÁ, L.; BĚLOHRADSKÝ, P.; STEHLÍK, P. Disintegration of Sewage Sludge for Improved Dewaterability. Chemical Engineering Transactions, 2012, vol. 29, no. 2, p. 1273-1278. ISSN: 1974-9791.
Detail
JEDELSKÝ, J.; JÍCHA, M. Energy Conversion in Effervescent Atomization. In proceedings of 12th International Conference on Liquid Atomization and Spray Systems. Heidelberg, Germany: Heidelberg University, 2012. p. 1-8. ISBN: 978-88-903712-1-9.
Detail
ĎURDINA, L.; JEDELSKÝ, J.; JÍCHA, M. Experimental Investigation on Spray Characteristics of Pressure-Swirl Atomizers for a Small-Sized Jet Engine. In proceedings of 12th International Conference on Liquid Atomization and Spray Systems. Heidelberg, Germany: Heidelberg University, 2012. p. 1-8. ISBN: 978-88-903712-1-9.
Detail
HUZLÍK, R.; HUDEC, M.; ONDRŮŠEK, Č. Návrh axiálního generátoru pro vírovou turbínu. In Proceedings of the 13th International Scientific Conference Electric Power Engineering. Brno: Brno University of Technology, 2012. s. 1-4. ISBN: 978-80-214-4514-7.
Detail
HOLUB, M.; HUZLÍK, R.; BLECHA, P.; BRADÁČ, F. SIMULATION OF LINEAR AXIS WITH BALL SCREW AND PERMANENT MAGNET SYNCHRONOUS MACHINE. MM Science Journal, 2012, vol. 2012, no. Special Issue, p. 1-4. ISSN: 1805-0476.
Detail
VESELÝ, P.; KOPECKÝ, Z.; HEJMAL, Z.; POKORNÝ, P. Diagnostics of Circular Sawblade Vibration by Displacement Sensors. Drvna industrija, 2012, vol. 63, no. 2, p. 81-86. ISSN: 0012-6772.
Detail
TABAS, M.; KOTEK, L. Liquefied petroleum gas operation – assessment of the most significant risks. In PROCEEDINGS 39th International Conference of Slovak Society of Chemical Engineering. Bratislava: Slovak Society of Chemical Engineering, 2012. p. 943-952. ISBN: 978-80-89475-04-9.
Detail
VANĚK, F.; DOUPNÍK, P. Aerodynamické zatížení T-uspořádání ocasních ploch s využitím výsledků CFD simulace. Transfer, 2012, roč. 2012, č. 18, s. 16-20. ISSN: 1801-9315.
Detail
BĚLOHRADSKÝ, P.; KERMES, V. Experimental Study on NOx Formation in Gas-staged Burner Based on the Design of Experiments. Chemical Engineering Transactions, 2012, vol. 29, no. 1, p. 79-84. ISSN: 1974-9791.
Detail
PETRUŠKA, J.; NÁVRAT, T.; ŠEBEK, F. A New Model for Fast Analysis of Leveling Process. Advanced Materials Research, 2012, vol. 586, no. 1, p. 389-393. ISSN: 1022-6680.
Detail
VONDÁL, J.; HÁJEK, J. Swirling flow prediction in model combustor with axial guide vane swirler. Chemical Engineering Transactions, 2012, vol. 29, no. 2, p. 1069-1074. ISSN: 1974-9791.
Detail
BROUKAL, J.; VONDÁL, J.; HÁJEK, J. Experimental and numerical investigation of wall heat fluxes in a gas fired furnace: practicable models for swirling non-premixed combustion. Chemical Engineering Transactions, 2012, vol. 29, no. 2, p. 1399-1404. ISSN: 1974-9791.
Detail
BLECHA, P.; HUZLÍK, R.; HOUŠKA, P.; HOLUB, M. Device for electric power measurement at machine tools. MM Science Journal, 2012, vol. 2012, no. special issue, p. 1-6. ISSN: 1805-0476.
Detail
BLECHA, P.; NOVOTNÝ, L.; BLECHA, R. Fully Satisfying Machine Tools Development Process. MM Science Journal, 2012, vol. 2012, no. special issue, p. 1-6. ISSN: 1805-0476.
Detail
HORYNOVÁ, M.; ZAPLETAL, J.; DOLEŽAL, P.; GEJDOŠ, P. Evaluation of fatigue life of AZ31 magnesium alloy fabricated by squeeze casting. Materials and design, 2013, vol. 45, no. 3, p. 253-264. ISSN: 0261-3069.
Detail
JEBÁČEK, I.; HORÁK, M. Possibilities and methods of in-flight loading measurement. AVIATION, 2012, vol. 16, no. 2, p. 47-50. ISSN: 1648-7788.
Detail
MATĚJÁK, V.; GIANNIS, M.; MIRZA, S. Hail Impact on Composite Plates – Experiments and Numerical Modelling. RESEARCH BULLETIN, 2012, vol. 2012, no. 22, p. 1-10. ISSN: 1425-2104.
Detail
KAŠPÁREK, J.; ŠKOPÁN, M. Analytický návrhový výpočet jízdních odporů prototypu kolového transportního stroje. In Dynamika tuhých a deformovatelných těles 2012. Sborník přednášek ze X. mezinárodní konference. první. Ústí nad Labem: Fakulta výrobních technologií a managementu, Univerzita J. E. Purkyně v Ústí nad Labem, 2012. s. 1-8. ISBN: 978-80-7414-510-0.
Detail
JONÁK, M.; MALÁŠEK, J. POPISY TOKŮ A DEFORMACÍ NEHOMOGENNÍCH HMOT. In XXXVIII. Mezinárodní konference kateder dopravních, manipulačních, stavebních a zemědělských strojů. 1. Plzeň: Západočeská univerzita v Plzni, 2012. s. 47-50. ISBN: 978-80-261-0141-3.
Detail
NOHÁL, L.; MAZAL, P.; TOPOLÁŘ, L.; PAZDERA, L. Metoda akustické emise v hodnocení kvality odporového bodového svařování. In NDE for Safety / Defektoskopie 2012, 42. mezinárodní konference - sborník příspěvků. 2012. Brno: VUT v Brně; ČNDT, 2012. s. 319-324. ISBN: 978-80-214-4609-0.
Detail
HADAŠ, Z.; BŘEZINA, T.; ANDRŠ, O.; VETIŠKA, J.; BŘEZINA, L. SIMULATION MODELLING OF MECHATRONIC SYSTEM WITH FLEXIBLE PARTS. In 15th International Power Electronics and Motion Control Conference and Exposition, EPE-PEMC 2012 ECCE Europe. 1. Novi Sad, Serbia: EPE-PEMC Council, 2012. p. LS2e.1-1 (LS2e.1-7 p.)ISBN: 978-1-4673-1971-3.
Detail
PORTEŠ, P.; BAUER, F.; ČUPERA, J. Laboratory-experimental verification of calculation of force effects in tractor's three point hitch acting on driving wheels. SOIL & TILLAGE RESEARCH, 2013, vol. 128, no. 4, p. 81-90. ISSN: 0167-1987.
Detail
HADAŠ, Z.; VETIŠKA, J.; JURIGA, J. Stability Analysis of Cutting Process Using of Flexible Model in ADAMS. In Proceedings of 15th International Conference on Mechatronics – Mechatronika 2012. 1. Praha: Czech Technical University in Prague, 2012. p. 5-10. ISBN: 978-80-01-04987-7.
Detail
BŘEZINA, T.; HADAŠ, Z.; VETIŠKA, J. Simulation Behavior of Machine Tool on the Base of Structural Analysis in Multi-Body System. In Proceedings of 15th International Conference on Mechatronics – Mechatronika 2012. 1. Praha: Czech Technical University in Prague, 2012. p. 347-350. ISBN: 978-80-01-04987-7.
Detail
MAZAL, P.; PAZDERA, L.; NOHÁL, L.; TOPOLÁŘ, L. Netradiční aplikace metody akustické emise. 2012. 2012. Brno: VUT v Brně, 2012. 102 s. ISBN: 978-80-214-4629-8.
Detail
MAZAL, P.; ČERNÝ, M.; FILÍPEK, J.; VARNER, D. Notch aspects of RSP steel microstructure. Acta Universitatis Agriculturae et Silviculturae Mendelianae Brunensis, 2012, vol. 40, no. 5, p. 49-60. ISSN: 1211-8516.
Detail
NOHÁL, L.; MAZAL, P.; SCHREIER, J. Analysis of Influence of Couplant on the Parameters of Acoustic Emission Signal. In 53rd International Conference of Machine Design Departments - Conference Proceedings. 2012. Brno: FSI VUT v Brně, 2012. s. 213-218. ISBN: 978-80-214-4533-8.
Detail
VOSYNEK, P.; NEČAS, D.; NÁVRAT, T. COMPARATIVE ANALYSIS OF DIFFERENT APPROACHS TO MODEL TRABECULAR AND COMPACT BONE IN LONG BONES. In 20th SVSFEM ANSYS Users' Group Meeting and Conference 2012. 2012. p. 300-308. ISBN: 978-80-260-2722-5.
Detail
KOUTECKÝ, T.; PALOUŠEK, D.; BRANDEJS, J. Method of photogrammetric measurement automation using TRITOP system and industrial robot. OPTIK, 2013, vol. 124, no. 18, p. 3705-3709. ISSN: 0030-4026.
Detail
BOSÁK, D.; LAŠTŮVKA, J.; VRBKA, M.; NÁVRAT, T.; HARTL, M.; KŘUPKA, I. MAPPING OF LUBRICATING FILM THICKNESS IN HUMAN HIP JOINT REPLACEMENTS. MM Science Journal, 2012, vol. 2012, no. 12, p. 378-381. ISSN: 1803-1269.
Detail
ALI, F.; KŘUPKA, I.; HARTL, M. Analytical and experimental investigation on friction of non-conformal point contacts under starved lubrication. MECCANICA, 2012, vol. 45, no. 1, p. 1-9. ISSN: 0025-6455.
Detail
ŠPERKA, P.; KŘUPKA, I.; HARTL, M. Prediction of Real Rough Surface Deformation in Pure Rolling EHL Contact: Comparison with Experiment. TRIBOLOGY TRANSACTIONS, 2012, vol. 55, no. 5, p. 698-704. ISSN: 1040-2004.
Detail
JAN, V.; ČÍŽEK, J. Cold Gas Dynamic Spraying of Bimetallic Powder Mixtures for Intermetallics Formation. In New Methods of Damage and Failure Analysis of Structural Parts 10-14. 9. 2012 Ostrava. VŠB Ostrava, 2012. p. 153-158. ISBN: 978-80-248-2802-2.
Detail
ŠOHAJ, P.; JAN, V. Local changes of microhardness in dissimilar weld joints after high temperature exposure. Key Engineering Materials (print), 2013, vol. 586, no. -, p. 249-252. ISSN: 1013-9826.
Detail
KOUTNÝ, D.; PALOUŠEK, D.; KOUTECKÝ, T.; ZATOČILOVÁ, A.; JANDA, M. 3D Digitalization Of The Human Body For Use In Orthotics And Prosthetics. World Academy of Science, Engineering and Technology, 2012, vol. 2012, no. 72, p. 1000-1005. ISSN: 2010-376X.
Detail
ČÍŽEK, J.; KOVÁŘÍK, O.; SIEGL, J.; KHOR, K.; DLOUHÝ, I. Influence of plasma and cold spray deposited Ti Layers on high-cycle fatigue properties of Ti6Al4V substrates. Surface and Coatings Technology, 2013, vol. 217, no. 02, p. 23-33. ISSN: 0257-8972.
Detail
MAZAL, P. Diagnostika ložisek akustickou emisí. Praha: Business Media CZ, 2012. s. 22-22.
Detail
DRÁPAL, L.; PÍŠTĚK, V.; NOVOTNÝ, P.; BERAN, M. Cranktrain Dynamics Simulation. Perners' Contacts, 2012, vol. VII, no. 4, p. 26-34. ISSN: 1801-674X.
Detail
KATOLICKÝ, J.; JÍCHA, M. Influence of the lime slurry droplet spectrum on the efficiency of semi-dry flue gas desulfurization. CHEMICAL ENGINEERING & TECHNOLOGY, 2013, vol. 36, no. 1, p. 156-166. ISSN: 0930-7516.
Detail
ŠOHAJ, P. Lokální změny mikrostruktury a mechanických vlastností heterogenních svarových spojů. In Víceúrovňový design pokrokových materiálů 2012 sborník doktorské konference. Brno: 2012. s. 101-106. ISBN: 978-80-87434-06-2.
Detail
KOTEK, L. Vliv podmínek při řešení havarijní situace na spolehlivost lidského činitele. Journal of Safety Research and Applications (JOSRA), 2012, roč. 2012, č. 3-4, s. 1-6. ISSN: 1803-3687.
Detail
KOTEK, L.; TABAS, M.; BLECHA, P.; BLECHA, R. Rizika vzniku nebezpečné atmosféry v elektrické peci a opatření k jejich eliminaci. Automa, 2012, roč. 2012, č. 12, s. 34-35. ISSN: 1210-9592.
Detail
KOTEK, L.; TABAS, M.; BLECHA, P.; BLECHA, R. RISK AND HAZARD ANALYSES OF THE INDUSTRIAL FURNACES – SAFETY OF ELECTROHEAT EQUIPMENT. In 11th International Probabilistic Safety Assessment and Management Conference and the Annual European Safety and Reliability Conference 2012 (PSAM11 ESREL 2012). 57 Morehouse Lane Red Hook, NY 12571 USA: Curran Associates, Inc., 2012. p. 4888-4893. ISBN: 978-1-62276-436-5.
Detail
MAZAL, P.; NOHÁL, L.; ČERNÝ, M.; ČERMÁK, J. Measurements of Acoustic Emission in Evaluating of Sap Flow in Trees. Acta Horticulturae, 2012, vol. 2012, no. 951, p. 309-315. ISSN: 0567-7572.
Detail
KOTEK, L. Nové požadavky na bezpečnost skládek těžebního a průmyslového odpadu. Odpadové fórum, 2013, roč. 2013, č. 3, s. 28-29. ISSN: 1212-7779.
Detail
DOFEK, I. The Optimization of High Efficient Propellers. RESEARCH BULLETIN, 2012, vol. 2012, no. 22, p. 1-17. ISSN: 1425-2104.
Detail
AUGSTE, J.; KNOFLÍČEK, R.; HOLUB, M.; NOVOTNÝ, T. TOOLS FOR VISUALIZATION OF ENERGY FLOWS IN THE CONSTRUCTION OF MACHINE-TOOLS. MM Science Journal, 2013, vol. 2013, no. March, p. 392-395. ISSN: 1803-1269.
Detail
HOUDKOVÁ, L. Testing of pilot scale flotation thickener. In Sborník konference 1. international Conference on Chemical Technology. 1. Praha: ČSPCH, 2013. p. C 3.8-1 (C 3.8 -6 p.)ISBN: 978-80-86238-37-1.
Detail
KOTEK, L.; MUKHAMETZIANOVA, L.; BABINEC, F. Snížení koncentrace kyslíku – modelování následků nehody. In Sborník příspěvků. Mikulov: ICCT, 2013. s. 1-4. ISBN: 978-80-86238-37-1.
Detail
JECHA, D.; BRUMMER, V.; MARTINEC, J.; SKRYJA, P. Exchange of incineration unit by catalytic oxidation unit for VOC removal. In 1st International Conference on Chemical Technology. 1. Mikulov: ČSPCH, 2013. p. C3.2-1 (C3.2-6 p.)ISBN: 978-80-86238-37-1.
Detail
OMASTA, M.; KŘUPKA, I.; HARTL, M. Effect of Surface Velocity Directions on Elastohydrodynamic Film Shape. TRIBOLOGY TRANSACTIONS, 2013, vol. 56, no. 2, p. 301-309. ISSN: 1040-2004.
Detail
PETRUŠKA, J.; KUBÍK, P.; HŮLKA, J.; ŠEBEK, F. Ductile Fracture Criteria in Prediction of Chevron Cracks. Advanced Materials Research, 2013, vol. 716, no. 1, p. 653-658. ISSN: 1022-6680.
Detail
BRÁZDIL, M.; POSPÍŠIL, J. Thermoelectric Power generation Utilizing the Waste Heat from a Biomass Boiler. JOURNAL OF ELECTRONIC MATERIALS, 2013, vol. 42, no. 7, p. 2198-2202. ISSN: 0361-5235.
Detail
KLIMEŠ, L.; ŠTĚTINA, J. Parallel dynamic solidification model of continuous steel casting on GPU. In Conference proceedings of 22nd Conference on metallurgy and materials. první. Ostrava: Tanger, s.r.o., 2013. p. 34-39. ISBN: 978-80-87294-39-0.
Detail
KOMÍNEK, J.; POHANKA, M.; ONDROUŠKOVÁ, J. Determination of Temperature Dependent Cooling Intensity for the Simulation of In-line Heat Treatment. In Conference proceedings of 22nd Conference on metallurgy and materials. 1. 2013. p. 34-40. ISBN: 978-80-87294-41-3.
Detail
VLAŠIC, F.; NOHÁL, L.; MAZAL, P.; LIŠKUTÍN, P. Study of High-Cycle Fatigue Behaviour of Titanium Alloy Using Acoustic Emission Method. In Metal 2014 - 23rd International Conference on Metallurgy and Materials. 2014. Ostrava: TANGER Ltd., Ostrava, 2014. p. 1423-1430. ISBN: 978-80-87294-52-9.
Detail
MAUDER, T.; ŠTĚTINA, J.; MASARIK, M. ON-LINE FUZZY REGULATOR FOR CONTINUOUS CASTING PROCESS. In METAL 2013 Conference proceedings. Ostrava: Tanger s.r.o, 2013. p. 33-39. ISBN: 978-80-87294-39-0.
Detail
ŠEBEK, F.; PETRUŠKA, J.; NÁVRAT, T. On Advance in Leveling Process of Long Products. In Engineering Mechanics 2013. Svratka: Institute of Thermomechanics, Prague, 2013. p. 502-509. ISBN: 978-80-87012-47-5.
Detail
CHABIČOVSKÝ, M.; RAUDENSKÝ, M. EXPERIMENTAL INVESTIGATION OF SPRAY COOLING OF HORIZONTALLY AND VERTICALLY ORIENTED SURFACES. In Conference proceedings of 22nd Conference on metallurgy and materials. první. Ostrava: Tanger, s.r.o., 2013. p. 198-202. ISBN: 978-80-87294-41-3.
Detail
PECH, O.; PAVELEK, M. Influence of the workbench on the capture efficiency of pollutants of the Aaberg exhaust hood. Proceedings of abstracts - 7th International Conference for Young Researchers and Ph.D. Students - Erin 2013. Bratislava: Nakladatel'stvo STU - Publishing House of Slovak University of Technology in Bratislava, 2013. p. 103-103. ISBN: 978-80-227-3934-4.
Detail
KUBÍN, M.; MAREČEK, J.; BALUŠÍK, M. Bezodpadové zpracování palivového dříví. Komunální technika. Profi Press, s.r.o. DM DO, 2013, roč. VII, č. 5, s. 23-23. ISSN: 1802-2391.
Detail
WEIS, M. The failure monitoring in laminate structures during loading. In POLYMER COMPOSITES 2013. Plzeň: Copydigital s.r.o., 2013. p. 1-7. ISBN: 978-80-261-0213-7.
Detail
ZATOČILOVÁ, A.; POLIŠČUK, R.; PALOUŠEK, D.; BRANDEJS, J. Photogrammetry based system for the measurement of cylindrical forgings axis straightness. In Optical Measurement Systems for Industrial Inspection VIII. Proceedings of SPIE. Munich, , Germany: Proc. SPIE, 2013. p. 87881L-1 (88781L-10 p.)ISBN: 9780819496041. ISSN: 0277-786X.
Detail
MÁŠA, V.; BOBÁK, P.; STEHLÍK, P.; KUBA, P. Analysis of energy efficient and environmentally friendly technologies in professional laundry service. Clean Technologies and Environmental Policy, 2013, vol. 15, no. 3, p. 445-457. ISSN: 1618-954X.
Detail
HOUDKOVÁ, L. Laboratory Determination of Selected Properties of Activated and Return Activated Sludge. Journal of Residuals Science & Technology, 2013, vol. 10, no. 2, p. 77-84. ISSN: 1544-8053.
Detail
NOHÁL, L.; HORT, F.; MAZAL, P. An Experimental Study on Damage Monitoring of Rolling Bearings Using Acoustic Emission Method. In The Tenth International Conference on Condition Monitoring and Machinery Failure Prevention Technologies. Krakow: The British Institute of NDT, 2013. p. 1-9. ISBN: 978-1-901892-37-6.
Detail
MAUDER, T. Fuzzy regulační algoritmus pro řízení plynulého lití oceli. In Sborník příspěvků. Žilina: Žilinská univerzita v Žilině, 2013. s. 181-184. ISBN: 978-80-554-0715-9.
Detail
ŠTĚTINA, J.; KAVIČKA, F.; MASARIK, M. Processing of operational data during continuous casting of steel after change to the cooling nozzles. In Sborník příspěvků konference 32. stretinutie katedier mechaniky tekutín a termomechaniky. první. Žilina: Žilinská univerzita v Žilině, 2013. p. 271-274. ISBN: 978-80-554-0715-9.
Detail
BĚLOHRADSKÝ, P.; SKRYJA, P.; HUDÁK, I. Experimental Investigation of Characteristic Parameters of Combustion of Natural Gas with Oxygen-Enriched Air. In Abstract Book. Lund: Congrex Sweden AB/Informationsbolaget Nyberg & Co., 2013. p. 90-90. ISBN: 978-91-637-2150-2.
Detail
ŠTĚTINA, J.; MAUDER, T.; KLIMEŠ, L.; KAVIČKA, F. MINIMIZATION OF SURFACE DEFECTS BY INCREASING THE SURFACE TEMPERATURE DURING THE STRAIGHTENING OF A CONTINUOUSLY CAST SLAB. Materiali in tehnologije, 2013, vol. 47, no. 3, p. 311-316. ISSN: 1580-2949.
Detail
ŠTĚTINA, J.; MAUDER, T.; KLIMEŠ, L.; MASARIK, M.; KAVIČKA, F. OPERATIONAL EXPERIENCES WITH THE SECONDARY COOLING MODIFICATION OF CONTINUOUS SLAB CASTING. In Conference proceedings of 22nd Conference on metallurgy and materials. první. Ostrava: Tanger, 2013. p. 48-53. ISBN: 978-80-87294-41-3.
Detail
KLIMEŠ, L.; ŠTĚTINA, J. GPGPU computing in engineering applications. In Sborník příspěvků konference 32. stretinutie katedier mechaniky tekutín a termomechaniky. první. Žilina: Žilinská univerzita v Žilině, 2013. p. 129-130. ISBN: 978-80-554-0715-9.
Detail
MAUDER, T.; CHARVÁT, P.; OSTRÝ, M. EXPERIMENTAL AND NUMERICAL INVESTIGATION OF AN AIR-PCM HEAT-STORAGE UNIT. Materiali in tehnologije, 2013, vol. 47, no. 3, p. 391-394. ISSN: 1580-2949.
Detail
BRUMMER, V.; JECHA, D.; MARTINEC, J.; SKRYJA, P. Stress test of pilot unit for removal of VOCs and CO by catalytic oxidation. In Abstract Book - 6th European combustion meeting. 2013. p. P1-77 1 (P1-77 6 p.)ISBN: 978-91-637-2150-2.
Detail
KLIMEŠ, L.; ŠTĚTINA, J. Transient heat transfer problem with phase changes solved by means of GPGPU with CUDA and MATLAB. In Proceedings of 19th International Conference on Soft Computing MENDEL 2013. Mendel Journal series. Brno, Česká republika: VUT v Brně, 2013. p. 397-402. ISBN: 978-80-214-4755-4. ISSN: 1803-3814.
Detail
MAUDER, T.; RAUDENSKÝ, M. A HEURISTIC APPROACH TO THE INVERSE HEAT CONDUCTION PROBLEM. In Proceedings of 19th International Conference on Soft Computing MENDEL 2013. Mendel Journal series. 1. Brno: 2013. p. 173-178. ISBN: 978-80-214-4755-4. ISSN: 1803-3814.
Detail
SYMONOV, V.; KATRŇÁK, T. FEM Approach to Estimate Large Deformations of Stiffened Fuselage Structure. In New Trends in Civil Aviation 2013. 1. Brno: Akademické nakladatelství CERM Brno, 2013. p. 90-92. ISBN: 978-80-7204-843-4.
Detail
ZIKMUND, P.; PEJCHAR, J. VUT 700 SPECTO project overview. In 5TH EUROPEAN CONFERENCE FOR AERONAUTICS AND SPACE SCIENCES (EUCASS). 2013. p. 1-8. ISBN: 978-84-941531-0-5.
Detail
DVOŘÁK, P.; TIJSTERMAN, R. Parametric Study of a Cavitation Valve for Control of Oxidizer Flow in a Hybrid Rocket Engine. In 21st SVS FEM Ansys Users' Group Meeting and Conference Proceedings 2013. Škrochova 3886/42, 615 00, Brno: SVS FEM, 2013. p. 1-15. ISBN: 978-80-905525-0-0.
Detail
DVOŘÁK, P.; TIJSTERMAN, R. Numerical and experimental evaluation of the performance of a cavitating valve for the control of oxidizer flow in a hybrid rocket engine. In 5th European Conference for Aeronautics and Space Sciences EUCASS 2013 proceedings. Munich, Germany: EUCASS, 2013. p. 1-9. ISBN: 978-84-941531-0-5.
Detail
DVOŘÁK, P.; PEJCHAR, J.; ZIKMUND, P. Overview of Unmanned Aerial Systems Developed at the Institute of Aerospace Engineering. In New Trends in Civil Aviation 2013 conference proceedings. Brno: CERM, 2013. p. 16-21. ISBN: 978-80-7204-843-4.
Detail
SKRYJA, P.; BĚLOHRADSKÝ, P. Influence of the ammonia in the gaseous fuel on the production of NOx. In Abstract Book - 6th European combustion meeting. Lund: Congrex Sweden AB/Informationsbolaget Nyberg & Co., 2013. p. 111-111. ISBN: 978-91-637-2150-2.
Detail
DRÁPAL, L.; NOVOTNÝ, P.; MARŠÁLEK, O.; RAFFAI, P.; PÍŠTĚK, V. Methods of Enhancing Mechanical Efficiency of Cranktrain. In Setkání uživatelů MSC.Software s.r.o. 2013. Příkop 4, 602 00, Brno: MSC.Software, 2013. p. 144-156. ISBN: 978-80-260-4173-3.
Detail
KRAUSOVÁ, H.; OBROVSKÝ, J.; ŠPIDLA, J.; ZOUHAR, J. Development of high specific speed Francis turbine for low head HPP. Engineering Mechanics, 2013, vol. 20, no. 2, p. 139-148. ISSN: 1802-1484.
Detail
MARŠÁLEK, O.; NOVOTNÝ, P.; RAFFAI, P.; DRÁPAL, L.; PÍŠTĚK, V. Mixed Lubrication Simulation of Slide Bearings. In Setkání uživatelů MSC.Software s.r.o. 2013. Brno: MSC.Software, 2013. p. 157-163. ISBN: 978-80-260-4173-3.
Detail
RAFFAI, P.; NOVOTNÝ, P.; PÍŠTĚK, V.; MARŠÁLEK, O.; DRÁPAL, L. Piston Rings Dynamics Simulation. In Setkání uživatelů MSC.Software s.r.o. 2013. Příkop 4, 602 00, Brno: MSC.Software, 2013. p. 139-144. ISBN: 978-80-260-4173-3.
Detail
KOTEK, L.; TABAS, M. Prevention of major accidents of the aboveground parts of natural gas storage technologies and shale gas production facilities. Chemical Engineering Transactions, 2013, no. 31, p. 211-217. ISSN: 1974-9791.
Detail
HLOSKA, J. Kam směřuje simulace podnikových procesů a koncept digitální továrny?. Technik, 2013, roč. XXI, č. 6, s. 34-35. ISSN: 1210-616X.
Detail
KOTEK, L.; MUKHAMETZIANOVA, L.; BABINEC, F. Prevence úniku závadných látek do vod a havarijní plán v průmyslovém podniku. In Týden vědy, výzkumu a inovací pro praxi 2013. Praha: CEMC, 2013. s. 1-4. ISBN: 978-80-85990-22-5.
Detail
BABINEC, F.; KOTEK, L. Potřebnost studií HAZOP versus odborná způsobilost. In Týden vědy, výzkumu a inovací pro praxi 2013. Praha: CEMC, 2013. s. 4-8. ISBN: 978-80-85990-22-5.
Detail
KOTEK, L. Zkušenosti s využitím metody HAZOP při identifikaci nebezpečí. In Sborník 6. odborného semináře kvalita a rizika ve výrobě. Jaroměř: ČVUT Praha, 2013. s. 24-26. ISBN: 978-80-87583-05-0.
Detail
VRBKA, M.; NÁVRAT, T.; KŘUPKA, I.; HARTL, M.; GALLO, J. MAPPING OF FILM THICKNESS IN BOVINE SERUM LUBRICATED CONTACTS. Engineering Mechanics, 2013, vol. 20, no. 1, p. 27-41. ISSN: 1802-1484.
Detail
SVOBODA, P.; KOŠŤÁL, D.; POPELKA, M.; KŘUPKA, I. The experimental study of transition between fully flooded and starved regime in EHL contact. Engineering Mechanics, 2013, vol. 20, no. 1, p. 13-25. ISSN: 1802-1484.
Detail
HOLEŠOVSKÝ, J.; POPELA, P.; ROUPEC, J. Disruption in Congested Networks. In Proceedings of 19th International Conference on Soft Computing MENDEL 2013. Mendel Journal series. 1st edition. Brno: VUT v Brně, 2013. p. 191-196. ISBN: 978-80-214-4755-4. ISSN: 1803-3814.
Detail
HAVLÍK, P.; ŠOHAJ, P. Electron Beam Welds of Austenitic Stainless Steels and ODS steels. In METAL 2013 Conference proceedings. 1. 2013. p. - (- p.)ISBN: 978-80-87294-39-0.
Detail
ČÍŽEK, J.; KHOR, K.; DLOUHÝ, I. In-Flight Temperature And Velocity of Powder Particles of Plasma Sprayed TiO2. JOURNAL OF THERMAL SPRAY TECHNOLOGY, 2013, vol. 22, no. 8, p. 1320-1327. ISSN: 1059-9630.
Detail
FIŠER, J.; JÍCHA, M. Impact of air distribution system on quality of ventilation in small aircraft cabin. BUILDING AND ENVIRONMENT, 2013, vol. 2013, no. 69, p. 171-182. ISSN: 0360-1323.
Detail
ISKANDIROVA, M.; BLECHA, P. Srovnání požadavků EU a Ruské federace na bezpečnost strojních zařízení. Journal of Safety Research and Applications (JOSRA), 2013, roč. 2013, č. 2, s. 1-10. ISSN: 1803-3687.
Detail
MUKHAMETZIANOVA, L.; KOTEK, L. Comparison of Approaches to Major Accident Prevention between the European Union and Russia. Chemical Engineering Transactions, 2013, vol. 2013, no. 31, p. 271-276. ISSN: 1974-9791.
Detail
MUKHAMETZIANOVA, L.; BLECHA, P. Způsob splnění požadavků EU a Ruské federace v oblasti související s funkční bezpečností strojních zařízení. Journal of Safety Research and Applications (JOSRA), 2013, roč. 6, č. 1, s. 1-7. ISSN: 1803-3687.
Detail
DURAKBASA, N.; MUKHAMETZIANOVA, L.; BAS, G.; GÜCLÜ, E. The Role of MMS in an Integrated Management for Improving Production Efficiency and Quality. In Vision 2020: Innovation, Development Sustainability, and Economic Growth. 2013. p. 1385-1393. ISBN: 978-0-9860419-0-7.
Detail
BROUKAL, J.; HÁJEK, J.; SOJKA, P.; JUŘENA, T. Drop Size Distribution in Effervescent Sprays: An Experimental study Using PDA Technique. In Abstract Book, 6th European Combustion Meeting, Lund, Sweden, June 25-28, 2013. Lund, Sweden: Congrex Sweden AB/Informationsbolaget Nyberg & Co., 2013. p. 1-6. ISBN: 978-91-637-2150-2.
Detail
SVOBODA, P.; KOŠŤÁL, D.; KŘUPKA, I.; HARTL, M. Experimental study of starved EHL contacts based on thickness of oil layer in the contact inlet. Tribology International, 2013, vol. 67, no. 1, p. 140-145. ISSN: 0301-679X.
Detail
HADAŠ, Z.; ANDRŠ, O.; VETIŠKA, V.; ANČÍK, Z. ENERGY HARVESTING TECHNOLOGIES FOR SPECIAL APPLICATIONS. In Proceedings of the International Conference on Military Technologies 2013 (ICMT'13). 1. Brno: University of Defence, 2013. p. 173-181. ISBN: 978-80-7231-917-6.
Detail
KAŠPÁREK, J. Bilance výkonu pohonné jednotky lesního těžebního stroje - harvestoru. In Sborník XXXIX. mezinárodní konference kateder dopravních, manipulačních, stavebních a zemědělských strojů. Horní Bečva: Institut Dopravy, VŠB-TU Ostrava, 2013. s. 1-9. ISBN: 978-80-248-3124-4.
Detail
DRÁPAL, L.; NOVOTNÝ, P.; MARŠÁLEK, O.; RAFFAI, P.; PÍŠTĚK, V. Progressive Cranktrain with Low Friction Losses. In Proceedings of the XLIV. International Scientific Conference of the Czech and Slovak University Departments and Institutions Dealing with the Research of Internal Combustion Engines. Brno: Mendelova univerzita v Brně, 2013. p. 174-183. ISBN: 978-80-7375-801-1.
Detail
MARŠÁLEK, O.; NOVOTNÝ, P.; DRÁPAL, L.; RAFFAI, P.; PÍŠTĚK, V. Comprehensive Strategy for Computational Modelling of Mixed Lubrication Regime. In Proceedings of the XLIV. International Scientific Conference of the Czech and Slovak University Departments and Institutions Dealing with the Research of Internal Combustion Engines. Brno: Mendelova univerzita v Brně, 2013. p. 51-56. ISBN: 978-80-7375-801-1.
Detail
ZHÁŇAL, L. HLEDÁNÍ ROVNOVÁŽNÉ POLOHY MECHANISMŮ. Perners' Contacts, 2013, roč. VIII, č. 1, s. 197-201. ISSN: 1801-674X.
Detail
KUBÍK, P.; PETRUŠKA, J.; HŮLKA, J. A New Ductile Fracture Criterion of Aluminium Alloy. In Modelling and Optimization of Physical Systems. Gliwice, Poland: Wydawnictwo Katedry Mechaniki Teoretycznej i Stosowanej, 2013. p. 43-46. ISBN: 83-60102-65-1.
Detail
ŠEBEK, F.; KUBÍK, P.; HŮLKA, J.; PETRUŠKA, J. Comparison of Various Ductile Fracture Models and Their Fracture Envelopes. In Modelling and Optimization of Physical Systems. Gliwice, Polsko: Katedra Mechaniki Teoretycznej i Stosowanej, 2013. p. 53-58. ISBN: 83-60102-65-1.
Detail
JANOUŠEK, M.; PROKOP, A.; NOVOTNÝ, P. Locating of the Noise Sources in Automotive Industry. In Proceedings of the XLIV. International Scientific Conference of the Czech and Slovak University Departments and Institutions Dealing with the Research of Internal Combustion Engines. Brno: Mendelova univerzita v Brně, 2013. p. 133-140. ISBN: 978-80-7375-801-1.
Detail
BRUMMER, V.; JECHA, D.; SKRYJA, P.; LEŠTINSKÝ, P. Design of multifunctional pilot unit for waste gases pollutants reduction. MCS-8 Eighth mediterranean combustion symposium Book of Abstracts. 2013. p. PFC-1 1 (PFC-1 11 p.)
Detail
NEKVASIL, R.; LOŠÁK, P.; LÉTAL, T.; HORSÁK, L. Hodnocení technického stavu kotlů. Brno: 2013.
Detail
KATOLICKÝ, J.; JÍCHA, M. Numerical simulation of semi-dry flue gas desulfurization retrofit and operation tests. Energy Education Science and Technology Part A: Energy Science and Research, 2013, vol. 2013 (31), no. 2, p. 861-878. ISSN: 1308-772X.
Detail
ŠTĚTINA, J.; KLIMEŠ, L. Nové možnosti řízení plynulého odlévání oceli na základě dynamického modelu tuhnutí Nové možnosti řízení plynulého odlévání oceli na základě dynamického modelu tuhnutí Nové možnosti řízení plynulého odlévání oceli na základě dynamického modelu tuhnutí. Zborník abstraktov Oborný seminář ŽP VVC. 1. Podbrezová: ŽP VVC s.r.o, 2013. s. 20-21.
Detail
ROUČKA, J.; HOTAŘ, J.; HLAVÁČEK, P. Řízené naplyňování siluminu. Slévárenství, 2013, roč. LXI, č. 7-8, s. 239-243. ISSN: 0037-6825.
Detail
PECH, O.; PAVELEK, M. Investigation of the air flow field in front of the reinforced slot exhaust hood. In Energy conservation technologies for mitigation and adaptation in the built environment: the role of ventilation strategies and smart materials. Atény, Řecko: 2013. p. 102-104. ISBN: 2-930471-41-7.
Detail
BĚLOHRADSKÝ, P.; SKRYJA, P. Experimental study on the influence of oxygen fraction in the combustion air on the combustion characteristics. Chemical Engineering Transactions, 2013, vol. 35, no. 1, p. 1147-1152. ISSN: 1974-9791.
Detail
DRÁPAL, L.; NOVOTNÝ, P.; PÍŠTĚK, V.; MARŠÁLEK, O. Advanced Crankshaft for Low Power Losses. In Deterioration, Dependability, Diagnostics. University of Defence. Brno: University of Defence, 2013. p. 229-236. ISBN: 978-80-7231-939-8.
Detail
GALDA, M.; BRANDEJS, J. Active Bonnet Hinge. In 54th International Conference of Machine Design Departments. Technical University of Liberec. Liberec: Technical University of Liberec, 2013. p. 27-32. ISBN: 978-80-7372-986-8.
Detail
CHARVÁT, P.; KLIMEŠ, L.; ŠTĚTINA, J.; OSTRÝ, M. Thermal storage as a way to attenuate fluid temperature fluctuations - sensible vs. latent heat storage materials. Materiali in tehnologije, 2014, vol. 48, no. 3, p. 423-427. ISSN: 1580-2949.
Detail
BROUKAL, J.; HÁJEK, J.; SOJKA, P. Experimental Investigations of Effervescent Atomization Using Non-intrusive Techniques. Chemical Engineering Transactions, 2013, vol. 35, no. 1, p. 1135-1140. ISSN: 1974-9791.
Detail
POCHYLÝ, F.; RUDOLF, P. Nové principy návrhu hydraulických strojů. In Turbostroje 2013 - Současné trendy při návrhu, výpočtu a zkoušení turbostrojů. Praha: 2013. s. 1-12. ISBN: 978-80-905040-3-5.
Detail
PÍŠTĚK, V.; NOVOTNÝ, P.; MAUDER, T.; KLIMEŠ, L. Parameter identification of rheological models using optimization algorithms. In Mechatronics 2013: Recent Technological and Scientific Advances. Springer-Verlag, 2013. p. 193-198. ISBN: 978-3-319-02293-2.
Detail
CHARVÁT, P.; KLIMEŠ, L.; OSTRÝ, M. Numerical and experimental investigation of a PCM-based thermal storage unit for solar air systems. ENERGY AND BUILDINGS, 2014, vol. 68A, no. 1, p. 488-497. ISSN: 0378-7788.
Detail
MARŠÁLEK, O.; NOVOTNÝ, P.; RAFFAI, P.; DRÁPAL, L.; PÍŠTĚK, V. Overview of Computational Models Used for Mixed Lubrication. In Mechatronics 2013 - Recent Technological and Scientific Advances. Scientific Publishing Services Pvt. Ltd. Chemai India: Springer-Verlag Berlin Heidelberg, 2013. p. 111-117. ISBN: 978-3-319-02293-2.
Detail
MÁŠA, V.; BOBÁK, P.; STEHLÍK, P.; KUBA, P. Energy Intensive Process in Professional Laundry Service: Up-to-date Approach. Chemical Engineering Transactions, 2013, vol. 35, no. 1, p. 259-264. ISSN: 1974-9791.
Detail
POLZER, S.; GASSER, T.; FORSELL, C.; DRUCKMÜLLEROVÁ, H.; TICHÝ, M.; STAFFA, R.; VLACHOVSKÝ, R.; BURŠA, J. Automatic Identification and Validation of Planar Collagen Organization in the Aorta Wall with Application to Abdominal Aortic Aneurysm. MICROSCOPY AND MICROANALYSIS, 2013, vol. 19, no. 6, p. 1395-1404. ISSN: 1431-9276.
Detail
JECHA, D.; MARTINEC, J.; BRUMMER, V.; STEHLÍK, P.; LEŠTINSKÝ, P. Modernization of Unit for Elimination of VOCs by Catalytic Oxidation. Chemical Engineering Transactions, 2013, vol. 35, no. 2013, p. 745-750. ISSN: 1974-9791.
Detail
ISKANDIROVA, M.; BLECHA, P.; HOLUB, M.; BRADÁČ, F. Eco-design of Mechatronic Systems. In Mechatronics 2013 Recent Technological and Scientific Advances. 1. Springer International Publishing Switzerland: Spinger, 2013. p. 65-72. ISBN: 978-3-319-02294-9.
Detail
NOVOTNÝ, P.; PÍŠTĚK, V.; SVÍDA, D.; DRÁPAL, L. Efficient approach for solution of the mechanical losses of the piston ring pack. PROCEEDINGS OF THE INSTITUTION OF MECHANICAL ENGINEERS PART D-JOURNAL OF AUTOMOBILE ENGINEERING, 2013, vol. 2013, no. 224, p. 1377-1388. ISSN: 0954-4070.
Detail
HOLUB, M.; MICHALÍČEK, M.; VETIŠKA, J.; MAREK, J. Prediction of Machining Accuracy for Vertical Lathes. In Mechatronics 2013 Recent Technological and Scientific Advances. 1. Springer International Publishing Switzerland: Spinger, 2013. p. 41-48. ISBN: 978-3-319-02294-9.
Detail
AUGSTE, J.; HOLUB, M.; KNOFLÍČEK, R.; NOVOTNÝ, T.; VYROUBAL, J. Monitoring of Energy Flows in the Production Machines. In Mechatronics 2013 Recent Technological and Scientific Advances. 1. Springer International Publishing Switzerland: Spinger, 2013. p. 1-7. ISBN: 978-3-319-02294-9.
Detail
VONDÁL, J.; HÁJEK, J. Heat Flux Measurement Methods for Process Furnaces – a Case Study. Chemical Engineering Transactions, 2013, vol. 35, no. 1, p. 1153-1158. ISSN: 1974-9791.
Detail
VONDÁL, J.; HÁJEK, J. Comparison of SAS Turbulence Model to the SST k-omega in Non-Premixed Combustion Simulation. Proceedings of 14th European Turbulence Conference. Lyon, Francie: 2013. p. 1-2.
Detail
NOHÁL, L.; HORT, F.; DVOŘÁČEK, J.; MAZAL, P. An Experimental Investigation of Rolling Contact Fatigue of Steels Using Acoustic Emission Method. INSIGHT, 2013, vol. 55, no. 12, p. 665-669. ISSN: 1354-2575.
Detail
JUŘENA, T.; HÁJEK, J. Mathematical Modelling of Grate Combustion: Bed and Freeboard Coupling Issues. Chemical Engineering Transactions, 2013, vol. 35, no. 1, p. 985-990. ISSN: 1974-9791.
Detail
JUŘENA, T.; BROUKAL, J. Review on validation of CFD models of swirling flows by experimental data. In Sborník CHISA 2013, Plné texty příspěvků. Praha: ČSCHI, 2013. p. P30-1 (P30-8 p.)ISBN: 978-80-02-02500-9.
Detail
JUŘENA, T.; HÁJEK, J. GRATECAL – Computational Tool for Numerical Simulation of Biomass Grate Combustion. Proceedings of 9th European Congress of Chemical Engineers. The Hague, Netherlands: 2013. p. 12993 ( p.)
Detail
JECHA, D.; BRUMMER, V.; LEŠTINSKÝ, P.; SKRYJA, P. Návrh multifunkční poloprovozní jednotky pro snižování polutantů z odpadního plynu. In CHISA 2013 - plné texty příspěvků. 1. Srní: ČSCHI, 2013. s. B 4.3 (B 4.5 s.)ISBN: 978-80-02-02500-9.
Detail
KROPÁČ, J.; FERDAN, T.; PAVLAS, M. Waste-to-Energy Modelling – Energy Efficiency versus Minimized Environmental Impact. Chemical Engineering Transactions, 2013, vol. 35, no. 1, p. 901-906. ISSN: 1974-9791.
Detail
ŠOMPLÁK, R.; PAVLAS, M.; POPELA, P.; PROCHÁZKA, V. The Logistic Model for Decision Making in Waste Management. Chemical Engineering Transactions, 2013, vol. 35, no. 1, p. 817-822. ISSN: 1974-9791.
Detail
ŠOMPLÁK, R.; PROCHÁZKA, V.; PAVLAS, M.; FERDAN, T. Posouzení atraktivity investičních záměrů výstavby zařízení pro energetické využití odpadu. In 60. konference chemického a procesního inženýrství CHISA 2013. Praha: Česká společnost chemického inženýrství, 2013. s. B 4.1 (B 4.1 s.)ISBN: 978-80-905035-0-2.
Detail
KOHOUT, J.; VĚCHET, S. Struktura a únavové vlastnosti litiny s kuličkovým grafitem. Praha: ČSTN, 2013. s. 24-32.
Detail
FRÝBA, L.; BÉBAR, L.; TOUŠ, M. Evaluation of Sewage Sludge Co-incineration in the Existing Heating Plant or Power Plant from Emission Production Point of View. Chemical Engineering Transactions, 2013, vol. 2013, no. 35, p. 823-828. ISSN: 1974-9791.
Detail
TOUŠ, M.; FRÝBA, L.; PAVLAS, M. Improving Calculation of Lower Heating Value of Waste by Data Reconciliation – Analysis and Evaluation. Chemical Engineering Transactions, 2013, vol. 2013, no. 35, p. 877-882. ISSN: 1974-9791.
Detail
ONDROUŠKOVÁ, J.; KOMÍNEK, J.; POHANKA, M. Computing Cooling Intensity from Descaling Experiments. In Steelsim 2013. 2013. p. 19-19. ISBN: 978-80-260-3912-9.
Detail
BŘEZINA, T.; BŘEZINA, L.; MAREK, J.; HADAŠ, Z.; VETIŠKA, J. Simulation Assessment of Suspension of Tool Vibrations during Machining. In Mechatronics 2013 Recent Technological and Scientific Advances. 1. Springer, 2013. p. 273-282. ISBN: 978-3-319-02294-9.
Detail
JEGLA, Z. Development of Modified Plug-Flow Furnace Model for Identification of Burner Thermal Behaviour. Chemical Engineering Transactions, 2013, vol. 35, no. 2, p. 1195-1200. ISSN: 1974-9791.
Detail
STEHLÍK, P.; JEGLA, Z.; KILKOVSKÝ, B. Possibilities of Intensifying Heat Transfer in Heat Exchangers for High Temperature Applications. Chemical Engineering Transactions, 2013, vol. 35, no. 1, p. 439-444. ISSN: 1974-9791.
Detail
KOVÁŘ, J.; RUČKA, J. Software Tool for Calibration of Hydraulic Models of Water-Supply Networks. In Mechatronics 2013 Recent Technological and Scientific Advances. 1. London: Springer, 2013. p. 253-258. ISBN: 978-3-319-02293-2.
Detail
RUČKA, J.; KOVÁŘ, J. Prevention of discoloration events in water distribution systems. In PROCEDIA ENGINEERING, volume 70. Procedia Engineering. Exeter, UK: Elsevier, 2014. p. 1441-1449. ISSN: 1877-7058.
Detail
HADAŠ, Z.; HUZLÍK, R. FEM Model of Electro-magnetic Vibration Energy Harvester. In Mechatronics 2013: Recent Technological and Scientific Advances. Springer, 2013. p. 371-377. ISBN: 978-3-319-02294-9.
Detail
HUZLÍK, R.; BLECHA, P.; VAŠÍČEK, A.; HOUŠKA, P.; HOLUB, M. Device for Measuring of Active Power and Energy at Machine Tools. In Mechatronics 2013 Recent Technological and Scientific Advances. Springer, 2013. p. 503-509. ISBN: 978-3-319-02294-9.
Detail
ANDRŠ, O.; HADAŠ, Z.; KOVÁŘ, J.; VETIŠKA, J.; SINGULE, V. Model-Based Design of Mobile Platform with Integrated Actuator – Design with Respect to Mechatronic Education. In MECHATRONICS 2013: RECENT TECHNOLOGICAL AND SCIENTIFIC ADVANCES. 1. Springer, 2013. p. 891-988. ISBN: 978-3-319-02294-9.
Detail
DULAVA, M.; ZÁDĚRA, A.; ŠENBERGER, J. Dezoxidace žáruvzdorných ocelí. Slévárenství, 2013, roč. 61, č. 9-10, s. 314-317. ISSN: 0037-6825.
Detail
LUKEŠ, R.; ZÁDĚRA, A. Nově navrhnuté technologické zkoušky pro korozivzdorné oceli. Slévárenství, 2013, roč. 61, č. 9-10, s. 318-321. ISSN: 0037-6825.
Detail
JURAČKA, J.; LIALIUKHINA, I. THE OPTIMIZATION OF THE ELEMENTS SPARS AND BEAMS PARAMETERS FROM COMPOSITE FOR SEVERAL SETTLEMENT CASES OF LOADING. Mechanics of composite materials and structures, 2013, roč. 19, č. 3, s. 335-353. ISSN: 1029-6670.
Detail
NĚMCOVÁ, A.; SKELDON, P.; THOMPSON, G.; PACAL, B. Effect of fluoride on plasma electrolytic oxidation of AZ61 magnesium alloy. Surface and Coatings Technology, 2013, vol. 2013, no. 232, p. 827-838. ISSN: 0257-8972.
Detail
MAUDER, T.; ŠTĚTINA, J.; RAUDENSKÝ, M. CONTROL OF SLAB SOLIDIFICATION IN CONTINUOUS CASTING PROCESS VIA OPTIMIZATION AND NUMERICAL MODELS. The 24th International Symposium on Transport Phenomena Conference proceedings. Tokyo: Tokyo University of Science, 2013. p. 58-63.
Detail
VĚCHET, S.; CHEN, K.; KREJSA, J. Hybrid Navigation Method for Dynamic Indoor Environment Based on Mixed Potential Fields. In Recent Technological and Scientific Advances. 2013. s. 575-582. ISBN: 978-3-319-02293-2.
Detail
NOHÁL, L.; KOMENDA, L.; MAZAL, P. Využitelnost metody akustické emise v ložiskovém průmyslu. In NDE for Safety/Defektoskopie 2013. 2013. Brno: Vysoké učení technické v Brně, 2013. s. 255-260. ISBN: 978-80-214-4799-8.
Detail
VLAŠIC, F.; KOULA, V.; MAZAL, P.; BÁRTKOVÁ, D. Studium vysokocyklového chování Cr-Ni-Mo-V oceli s využitím metody akustické emise. In NDE for Safety / Defektoskopie 2013. VUT v Brně a ČNDT. Brno: VUT v Brně ve spolupráci s ČNDT, 2013. s. 247-254. ISBN: 978-80-214-4799-8.
Detail
ZIKMUND, P.; POPELA, R. Wake vortex gliding as a new propulsion concept for UAVs. Letecký zpravodaj, 2013, vol. 2013, no. 2, p. 14-16. ISSN: 1211-877X.
Detail
STEHLÍK, P. Application of Process Integration Methodologies to the Thermal Processing of Waste. In Handbook of Process Integration (PI): Minimisation of Energy and Water Use, Waste and Emissions. Woodhead Publishing Series in Energy. Cambridge, UK: Woodhead Publishing Limited, 2013. p. 799-819. ISBN: 978-0-85709-593-0.
Detail
KRACÍK, P.; ŠNAJDÁREK, L.; POSPÍŠIL, J. Study of Temperature Fields at Sprinkled Smooth and Sandblasted Tube Bundle. In EPJ Web of Conferences. EPJ Web of Conferences. Francie: EDP Sciences, 2013. p. 1-8. ISBN: 978-80-260-5375-0. ISSN: 2100-014X.
Detail
BĚLOHRADSKÝ, P.; SKRYJA, P.; HUDÁK, I. Posouzení vlivu vyšší koncentrace kyslíku ve spalovacím vzduchu (> 21 %) na charakteristické parametry spalování zemního plynu. In Sborník CHISA 2013, Plné texty příspěvků. Praha: ČSCHI, 2013. s. 1-7. ISBN: 978-80-02-02500-9.
Detail
PEŠEK, M.; PECH, O. The determination of field usability of method measuring temperature fields in the air using an infrared camera. In EPJ Web of Conferences. EPJ Web of Conferences. Francie: EDP Sciences, 2014. p. 1-4. ISBN: 978-80-260-5375-0. ISSN: 2100-014X.
Detail
ZIKMUND, P. Identifikace aerodynamických charakteristik atmosférického letadla z výsledků letových měření. VUT v Brně, FSI, Letecký ústav: 2013.
Detail
NÁVRAT, T.; VRBKA, M.; LAŠTŮVKA, J.; KŘUPKA, I.; HARTL, M.; GALLO, J. Effect of contact condition on film thickness formation in artificial joints. In Mechatronics 2013. Springer International Publishing Switzerland: Springer International Publishing, 2013. p. 863-868. ISBN: 978-3-319-02293-2.
Detail
POKORNÝ, J.; FIŠER, J.; JÍCHA, M. A parametric study of influence of material properties on car cabin environment. In EPJ Web of Conferences. EPJ Web of Conferences. EFM. EDP Sciences, 2014. p. 573-576. ISBN: 978-80-260-5375-0. ISSN: 2100-014X.
Detail
LEŠTINSKÝ, P.; BRUMMER, V.; JECHA, D.; SKRYJA, P.; STEHLÍK, P. Design of catalytic oxidation unit for elimination of VOC and CO. INDUSTRIAL & ENGINEERING CHEMISTRY RESEARCH, 2014, vol. 53, no. 2, p. 732-737. ISSN: 0888-5885.
Detail
KRACÍK, P.; ŠNAJDÁREK, L.; POSPÍŠIL, J. Teorie varu na skrápěném horizontálním trubkovém svazku. In ENERGIE Z BIOMASY XIV: Sborník přednášek z konference Energie z biomasy XIV. 1. Brno: VUT v Brně, 2013. s. 29-34. ISBN: 978-80-214-4775-2.
Detail
ŠTĚPÁNEK, R.; PANTĚLEJEV, L.; MAN, O. Thermal stability of magnesium alloy AZ91 prepared by severe plastic deformation. Materiálové inžinierstvo, 2013, vol. 20, no. 4, p. 160-166. ISSN: 1335-0803.
Detail
BĚLKA, M.; LIPPAY, J.; LÍZAL, F.; JEDELSKÝ, J.; JÍCHA, M. Comparison of methods for evaluation of aerosol deposition in the model of human lungs. In EPJ Web of Conferences. EPJ Web of Conferences. FRANCE: EDP Sciences, 2014. p. 82-85. ISBN: 978-80-260-5375-0. ISSN: 2100-014X.
Detail
JEDELSKÝ, J.; ZAREMBA, M.; MALÝ, M.; JÍCHA, M. Characteristics of droplet motion in effervescent sprays. In EPJ Web of Conferences. EPJ Web of Conferences. Kutná Hora: EDP Sciences, 2014. p. 334-339. ISBN: 978-80-260-5375-0. ISSN: 2100-014X.
Detail
JEDELSKÝ, J.; JÍCHA, M. Optimization of Pressure-Swirl Atomizer for a Burner Retrofit. Proceedings of the 25th European Conference on Liquid Atomization and Spray Systems. Chania, Greece: Mediterranean Agronomic Institute of Chania, 2013. p. 1-8.
Detail
MLKVIK, M.; OLŠIAK, R.; KNÍŽAT, B.; JEDELSKÝ, J. Character of the cavitation erosion on selected metallic materials. In EPJ Web of Conferences. EPJ Web of Conferences. 1. Liberec: EDP Sciences, 2013. p. 457-463. ISBN: 978-80-260-5375-0. ISSN: 2100-014X.
Detail
JEDELSKÝ, J. Some Aspects of Effervescent Atomization: Experimental Study. Brno: VUT Brno, 2013. p. 1-92.
Detail
JAN, V.; ČÍŽEK, J. Cold Gas Dynamic Spraying of Bi-metallic Powders for Intermetallic Phases Formation. 6RIPT. 1. Limoges, Francie: 2013. p. 1-13. ISBN: 1.
Detail
PALOUŠEK, D.; KOUTNÝ, D. Use of Digital Technologies for Nasal Prosthesis Manufacturing. PROSTHETICS AND ORTHOTICS INTERNATIONAL, 2014, vol. 38, no. 2, p. 171-175. ISSN: 0309-3646.
Detail
KOUTNÝ, D.; PALOUŠEK, D.; STOKLÁSEK, P.; ROSICKÝ, J.; TEPLÁ, L.; PROCHÁZKOVÁ, M.; SVOBODA, Z.; KREJCI, P. The biomechanics of Cycling with Transtibial Prosthesis: A Case Study of a Professional Cyclist. World Academy of Science, Engineering and Technology (electronic), 2013, vol. 84, no. 72, p. 390-396. ISSN: 2010-3778.
Detail
ILČÍK, J.; KOUTNÝ, D.; PALOUŠEK, D. Geometrical Accuracy of the Metal Parts Produced by Selective Laser Melting: Initial Tests. In Book of Proceedings of 54th International Conference of Machine Design Departments. 1. Liberec: Technická univerzita v Liberci, 2013. p. 477-486. ISBN: 978-80-7372-986-8.
Detail
ZATOČILOVÁ, A.; KOUTNÝ, D.; PALOUŠEK, D.; BRANDEJS, J. Experimental verification of deformation behavior of towing hitch by optical measurement method. In MODERN METHODS OF CONSTRUCTION DESIGN - Lecture Notes in Mechanical Engineering. 1. Liberec: Technická univerzita v Liberci, 2013. p. 365-374. ISBN: 978-80-7372-986-8.
Detail
PALOUŠEK, D.; KOUTNÝ, D.; NÁVRAT, T. Pilot study of the wrist orthosis design process. RAPID PROTOTYPING JOURNAL, 2014, vol. 20, no. 1, p. 27-32. ISSN: 1355-2546.
Detail
ELCNER, J.; CHOVANCOVÁ, M.; JÍCHA, M. The influence of boundary conditions to the flow through model of upper part of human respiratory system. In EPJ Web of Conferences. EPJ Web of Conferences. Liberec: EDP Sciences, 2013. p. 1-4. ISBN: 978-80-260-5375-0. ISSN: 2100-014X.
Detail
VRBKA, M.; KŘUPKA, I.; HARTL, M.; NÁVRAT, T.; GALLO, J.; GALANDÁKOVÁ, A. In situ measurements of thin films in bovine serum lubricated contacts using optical interferometry. PROCEEDINGS OF THE INSTITUTION OF MECHANICAL ENGINEERS PART H-JOURNAL OF ENGINEERING IN MEDICINE, 2014, vol. 228, no. 2, p. 149-158. ISSN: 0954-4119.
Detail
DRÁPAL, L.; NOVOTNÝ, P.; MARŠÁLEK, O.; RAFFAI, P.; PÍŠTĚK, V. A Conceptual Study of Cranktrain with Low Friction Losses. MECCA - Journal of Middle European Costruction and Design of Cars, 2013, vol. XI, no. 2, p. 6-11. ISSN: 1214-0821.
Detail
DRÁPAL, L.; NOVOTNÝ, P.; PÍŠTĚK, V.; MARŠÁLEK, O. Computational Modelling of a Progressive Cranktrain. In Sborník příspěvků Mezinárodní Masarykovy konference pro doktorandy a mladé vědecké pracovníky 2013. Hradec Králové: MAGNANIMITAS, 2013. p. 3616-3625. ISBN: 978-80-87952-00-9.
Detail
KREJČÍ, P. Testing of Automotive Park Assistant Control Unit by HIL Simulation. In Mechatronics 2013: Recent Technological and Scientific Advances. Mechatronics. Cham, Heidelberg, New York, Dordrecht, London: Springer, 2013. p. 487-493. ISBN: 978-3-319-02293-2.
Detail
FIŠER, J.; POKORNÝ, J. Effect of car speed on amount of air supplied by ventilation system to the space of car cabin. In EPJ Web of Conferences. EPJ Web of Conferences. EFM. EDP Sciences, 2014. p. 201-204. ISBN: 978-80-260-5375-0. ISSN: 2100-014X.
Detail
KLIMEŠ, L.; ŠTĚTINA, J. Unsteady model-based predictive control of continuous steel casting by means of very fast dynamic solidification model on GPU. Materiali in tehnologije, 2014, vol. 48, no. 4, p. 525-530. ISSN: 1580-2949.
Detail
ZAVADINKA, P.; GREPL, R. Cam Ring Force Simulation for Variable Roller Pump. In Mechatronics 2013: Recent Technological and Scientific Advances. Mechatronics. Cham, Heidelberg, New York, Dordrecht, London: Springer, 2013. p. 199-206. ISBN: 978-3-319-02293-2.
Detail
GREPL, R. Model Based Design of a Self-Balancing Vehicle: a Mechatronic System Design Case Study. In Mechatronics 2013: Recent Technological and Scientific Advances. Mechatronics. Cham, Heidelberg, New York, Dordrecht, London: Springer, 2013. p. 869-876. ISBN: 978-3-319-02293-2.
Detail
LEE, B.; GREPL, R.; HAN, M. A New Approximation of the Storage Efficiency for the Lean NOx Trap Model. In Mechatronics 2013: Recent Technological and Scientific Advances. Mechatronics. Cham, Heidelberg, New York, Dordrecht, London: Springer, 2013. p. 103-109. ISBN: 978-3-319-02293-2.
Detail
BRUMMER, V.; JUŘENA, T.; HLAVÁČEK, V.; OMELKOVÁ, J.; BÉBAR, L.; GABRIEL, P.; STEHLÍK, P. Enzymatic hydrolysis of pretreated waste paper – Source of raw material for production of liquid biofuels. BIORESOURCE TECHNOLOGY, 2014, vol. 2014, no. 152, p. 543-547. ISSN: 0960-8524.
Detail
SKÁCEL, P.; BURŠA, J. Numerical implementation of constitutive model for arterial layers with distributed collagen fibre orientations. COMPUTER METHODS IN BIOMECHANICS AND BIOMEDICAL ENGINEERING, 2013, vol. 2014, no. 01, p. 1-13. ISSN: 1025-5842.
Detail
MAZAL, P. THE CURRENT STATE OF APPLICATION OF ACOUSTIC EMISSION The curent state of application of AE in the Czech Republic. In Uporaba sodobnih neporušitvenih metod v tehniki. 1. Lubljana: University of Ljubljana, 2013. p. 17-24. ISBN: 978-961-6536-64-6.
Detail
KOUŘIL, M.; MATLÁK, J.; DLOUHÝ, I. Vybrané materiálové aspekty zpracování elektronovým paprskem. In Materiály v tepelném zpracování. 2013. s. 120-129. ISBN: 978-80-904462-6-7.
Detail
POSPÍŠIL, J.; FORTELNÝ, Z. Heat Transfer on Cooper Tubes in Low Pressure Atmosphere. In Proceedings fo 11th International Conference on HEAT ENGINES AND ENVIRONMENTAL PROTECTION. 1. Budapest, HU: Budapest University of Technology and Economics, 2013. p. 279-284. ISBN: 978-963-313-091-9.
Detail
MOSKALÍK, J.; ŠTELCL, O.; ŠNAJDÁREK, L. VYUŽITÍ TERMOGRAVIMETRICKÉ ANALÝZY PRO ZJIŠŤOVÁNÍ VLASTNOSTÍ PALIV. In ENERGIE Z BIOMASY XIV Sborník přednášek z konference Energie z biomasy XIV. Brno: 2013. s. 55-59. ISBN: 978-80-214-4775-2.
Detail
HRNČÍŘOVÁ, M.; POSPÍŠIL, J.; ŠPILÁČEK, M. SIZE ANALYSIS OF SOLID PARTICLES USING LASER DIFFRACTION AND SIEVE ANALYSIS. Engineering Mechanics, 2013, vol. 20, no. 3/4, p. 309-318. ISSN: 1802-1484.
Detail
HRNČÍŘOVÁ, M.; BRÁZDIL, M.; POSPÍŠIL, J. Prachové částice v ovzduší. In ENERGIE Z BIOMASY XIV: Sborník přednášek z konference Energie z biomasy XIV. 1. Brno: VUT v Brně, 2013. s. 84-88. ISBN: 978-80-214-4775-2.
Detail
HRNČÍŘOVÁ, M.; POSPÍŠIL, J. Možnosti stanovení velikosti tuhých částic. In ENERGIE Z BIOMASY XIII: Sborník přednášek z konference Energie z biomasy XIII. 1. Brno: VUT v Brně, 2012. s. 127-130. ISBN: 978-80-214-4685-4.
Detail
ŠENBERGER, J.; PERNICA, V.; ZÁDĚRA, A. Vakuové indukční pece. In Sborník přednášek z 50. slévárenských dnů Blok E – Sekce metalurgie oceli na odlitky a ingoty. Brno: Česká slévárenská společnost, 2013. s. 13-16. ISBN: 978-80-02-02495-8.
Detail
NĚMCOVÁ, A.; SKELDON, P.; THOMPSON, G.; MORSE, S.; ČÍŽEK, J.; PACAL, B. Influence of plasma electrolytic oxidation on fatigue performance of AZ61 magnesium alloy. CORROSION SCIENCE, 2014, vol. 2014, no. 82, p. 58-66. ISSN: 0010-938X.
Detail
KOŠŤÁL, D.; ŠPERKA, P.; SVOBODA, P.; KŘUPKA, I.; HARTL, M. Influence of rolling elements distance on starvation. In Society of Tribologists & Lubrication Engineers Annual Meeting & Exhibition 2013 / Proceedings of a meeting held 5-9 May 2013, Detroit, Michigan, USA. Detroit: Curran Associates, Inc. ( Dec 2013 ), 2013. s. 296-298. ISBN: 978-1-62993-289-7.
Detail
POHANKA, M.; RAUDENSKÝ, M.; HWANG, J.; YOU, J.; LEE, S. Water Temperature Effect on Cooling Intensity for high Pressure Descaling Nozzles. London, UK: IOM Communications Ltd, 2014. p. 71-74.
Detail
HOLUB, M.; HADAŠ, Z.; BLECHA, P.; VETIŠKA, J.; SINGULE, V. ENERGY ANALYSIS OF ENERGY HARVESTING FROM MACHINE TOOL VIBRATIONS. MM Science Journal, 2014, vol. 2014, no. March, p. 462-465. ISSN: 1805-0476.
Detail
ZAREMBA, M.; MALÝ, M.; JEDELSKÝ, J.; JÍCHA, M. Comparison of Twin-fluid Atomizers Using a Phase Doppler Analyser. In The Application of Experimental and Numerical Methods in Fluid Mechanics and Energy 2014. AIP conference proceedings. Liptovský Ján, Slovakia: Faculty of Mechanical Engineering University of Žilina, 2014. p. 275-278. ISBN: 978-80-554-0855-2. ISSN: 0094-243X.
Detail
ĎURDINA, L.; JEDELSKÝ, J.; JÍCHA, M. PIV Investigation of a Pressure-Swirl Atomizer Spray. Engineering Mechanics, 2013, vol. 20 (2013), no. 6, p. 459-469. ISSN: 1802-1484.
Detail
RAUDENSKÝ, M.; ASTROUSKI, I. Heat Transfer Inside of Polymeric Hollow Fiber. Marseille: HTFFM-V, 2014. p. 150-150.
Detail
ZELENÝ, M.; SOZINOV, A.; STRAKA, L.; BJÖRKMAN, T.; NIEMINEN, R. First-principles study of Co- and Cu-doped Ni2MnGa along the tetragonal deformation path. PHYSICAL REVIEW B, 2014, vol. 89, no. 18, p. 184103-1 (184103-9 p.)ISSN: 1098-0121.
Detail
MOSKALÍK, J.; ŠNAJDÁREK, L.; ŠTELCL, O. USAGE OF THERMOGRAVIMETRIC ANALYSIS FOR ENERGETIC. Proceedings of abstract ERIN 2014. 1. Brno: Brno University of Technology, 2014. p. 63-63. ISBN: 978-80-214-4931-2.
Detail
HNÍZDIL, M.; CHABIČOVSKÝ, M.; RAUDENSKÝ, M.; MAGADOUX, E.; CODE, F. Spray Cooling Unit for Heat Treatment of Stainless Steel Sheets. Advanced Materials Research, 2014, vol. 936, no. 1, p. 1720-1724. ISSN: 1022-6680.
Detail
HORSKÝ, J.; KOTRBÁČEK, P. IN-LINE HEAT TREATMENT OF LONG PRODUCTS. In METAL 2014, 23rd International Conference on Metallurgy and Materials, Conference Proceedings. Ostrava: Tanger Ltd., 2014. p. 1-6. ISBN: 978-80-87294-54-3.
Detail
BĚLOHRADSKÝ, P.; SKRYJA, P.; HUDÁK, I. Experimental study on the influence of oxygen content in the combustion air on the combustion characteristics. Energy, 2014, vol. 2014, no. 75, p. 116-126. ISSN: 0360-5442.
Detail
PECH, O.; PAVELEK, M. Influence of the workbench on the capture efficiency of pollutants of the Aaberg exhaust hood. Scientific supplement of ANNALS of FACULTY ENGINEERING HUNEDOARA – INTERNATIONAL JOURNAL of ENGINEERING, 2014, vol. 12, no. 2, p. 189-192. ISSN: 1584-2665.
Detail
HŘIBOVÁ, V.; KOMÍNEK, J.; ASTROUSKI, I.; RAUDENSKÝ, M.; TSENG, A. Heat Transfer Simulation of Heat Exchangers Made by Polymeric Hollow Fibers. In Engineering Mechanics 2014, 20th International Conference, May 12-15, 2014, Svratka, Czech Republic. Engineering Mechanics .... Brno: Institute of Solid Mechanics, Mechatronics and Biomechanics, Faculty of Mechanical Engineering, Brno University of Technology, 2014. p. 236-239. ISBN: 978-80-214-4871-1. ISSN: 1805-8248.
Detail
ZAHRADNÍK, R.; RAUDENSKÝ, M. IMPROVEMENT OF WORK ROLL SERVICE LIFE BY MICROSTRUCTURE SIMULATION. In METAL 2014, 23rd International Conference on Metallurgy and Materials, Conference Proceedings. Ostrava: Tanger Ltd., 2014. p. 1-6. ISBN: 978-80-87294-54-3.
Detail
RAUDENSKÝ, M.; CHABIČOVSKÝ, M.; HRABOVSKÝ, J. IMPACT OF OXIDE SCALE ON HEAT TREATMENT OF STEELS. In METAL 2014, 23rd International Conference on Metallurgy and Materials, Conference Proceedings. Ostrava: Tanger Ltd., 2014. p. 553-558. ISBN: 978-80-87294-54-3.
Detail
ASTROUSKI, I.; RAUDENSKÝ, M. PLASTIC HEAT EXCHANGER USING TWISTED HOLLOW FIBERS. In Engineering Mechanics 2014, 20th International Conference, May 12-15, 2014, Svratka, Czech Republic. Engineering Mechanics .... Brno: Institute of Solid Mechanics, Mechatronics and Biomechanics, Faculty of Mechanical Engineering, Brno University of Technology, 2014. p. 56-60. ISBN: 978-80-214-4871-1. ISSN: 1805-8248.
Detail
LISÝ, M.; BALÁŠ, M.; ŠPILÁČEK, M.; SKÁLA, Z. Technical and economic optimization of cogeneration technology using combustion and gasification. Acta Polytechnica, 2014, vol. 54, no. 1, p. 42-51. ISSN: 1210-2709.
Detail
HRNČÍŘOVÁ, M.; ŠPILÁČEK, M.; POSPÍŠIL, J. Size analysis of solid particles at the experimental device for multi-stage biomass combustion. Acta Polytechnica, 2014, vol. 54, no. 1, p. 22-27. ISSN: 1210-2709.
Detail
TOUŠ, M.; MÁŠA, V.; PAVLAS, M.; AVRAMOV, V. Improving the enegy management of a building complex through utility system modelling. In 24th European Symposium on Computer Aided Process Engineering (ESCAPE). Computer Aided Chemical Engineering. Netherlands: Elsevier, 2014. p. 445-450. ISBN: 978-0-444-63443-6. ISSN: 1570-7946.
Detail
BULEJKO, P.; SVĚRÁK, T. Non-sintered porous barriers based on granular materials and inorganic binders. 13th International Conference on Inorganic Membranes, July 6-9, 2014, Brisbane, Australia, Book of Abstracts. 2014.
Detail
JUŘENA, T.; HÁJEK, J. Effects of convergence criteria on mass and energy balance of packed-bed combustion model. In Third International Conference on Computational Methods for Thermal Problems. ThermaComp proceedings. Napoli, Italy: Giannini Editore, 2014. p. 245-248. ISBN: 978-88-7431-727-1. ISSN: 2305-5995.
Detail
PÍŠTĚK, V.; MAUDER, T.; KLIMEŠ, L. Identification of rheological model parameters by means of nonlinear optimization in GAMS. In Proceedings of 20th International Conference on Soft Computing MENDEL 2014. Brno: Brno University of Technology, 2014. p. 347-352. ISBN: 978-80-214-4984-8.
Detail
KLIMEŠ, L.; ŠTĚTINA, J. Challenges in numerical modelling of continuous steel casting - very fast GPU dynamic solidification model and its use in continuous casting control. In Proceedings of the 8th European Continuous Casting Conference ECCC 2014. Leoben, Austria: Austrian Society for Metallurgy and Materials (ASMET), 2014. p. 266-275. ISBN: 978-3-200-03664-2.
Detail
ŠTĚTINA, J.; MAUDER, T.; KLIMEŠ, L.; MASARIK, M. Operational experiences with the optimization of secondary cooling. In Proceedings of the 8th European Continuous Casting Conference ECCC 2014. Leoben, Austria: Austrian Society for Metallurgy and Materials (ASMET), 2014. p. 1181-1190. ISBN: 978-3-200-03664-2.
Detail
POKORNÝ, J.; FIŠER, J.; JÍCHA, M. Virtual Testing Stand for evaluation of car cabin indoor environment. ADVANCES IN ENGINEERING SOFTWARE, 2014, vol. 2014, no. 76, p. 48-55. ISSN: 0965-9978.
Detail
HEJČÍK, J.; JÍCHA, M. Single phase heat transfer in minichannels. In EPJ Web of Conferences. EPJ Web of Conferences. EDP Sciences, 2013. p. 1-4. ISBN: 978-80-260-5375-0. ISSN: 2100-014X.
Detail
KNOBLOCH, J.; HOLUB, M.; KOLOUCH, M. LASER TRACKER MEASUREMENT FOR PREDICTION OF WORKPIECE GEOMETRIC ACCURACY. In Engineering mechanics 2014. Engineering Mechanics .... 1. Svratka: Institute of Solid Mechanics, Mechatronics and Biomechanics, 2014. p. 296-300. ISBN: 978-80-214-4871-1. ISSN: 1805-8248.
Detail
JEDELSKÝ, J.; JÍCHA, M. Energy considerations in spraying process of a spill-return pressure-swirl atomizer. APPLIED ENERGY, 2014, vol. 132, no. 1, p. 485-495. ISSN: 0306-2619.
Detail
ĎURDINA, L.; JEDELSKÝ, J.; JÍCHA, M. Investigation and comparison of spray characteristics of pressure-swirl atomizers for a small-sized aircraft turbine engine. International journal of heat and mass transfer, 2014, vol. 78, no. 11, p. 892-900. ISSN: 0017-9310.
Detail
STEHLÍK, P.; TUREK, V.; JEGLA, Z.; KILKOVSKÝ, B. Heat Recovery in Difficult "Polluted Flue Gas Applications" in Waste to Energy Systems. In Proceedings of the 15th International Heat Transfer Conference (IHTC-15). Kyoto, Japan: 2014. p. 1-20. ISBN: 978-1-56700-421-2.
Detail
VARNER, M.; KOULA, V.; KRAUSOVÁ, H. SPT results evaluation. In NDE for Safety/Defektoskopie 2013. 2013. Brno: Vysoké učení technické v Brně, 2013. p. 213-220. ISBN: 978-80-214-4799-8.
Detail
POPELA, P.; NOVOTNÝ, J.; ROUPEC, J.; HRABEC, D.; OLSTAD, A. Two-Stage Stochastic Programming for Engineering Problems. Engineering Mechanics, 2014, vol. 21, no. 5, p. 335-353. ISSN: 1802-1484.
Detail
CHARVÁT, P.; ŠTĚTINA, J.; PECH, O.; KLIMEŠ, L.; OSTRÝ, M. Experimental investigation of stabilization of flowing water temperature with a water-PCM heat exchanger. In EPJ Web of Conferences. EPJ Web of Conferences. EDP Sciences, 2014. p. 1-4. ISBN: 978-80-260-5375-0. ISSN: 2100-014X.
Detail
TOUŠ, M.; PAVLAS, M.; STEHLÍK, P. Waste-to-energy plant operation planning based on stochastic simulation. In Proceedings of the 17th CONFERENCE ON PROCESS INTEGRATION, MODELLING AND OPTIMISATION FOR ENERGY SAVING AND POLLUTION REDUCTION PRES 2014. 2014. p. 673-678. ISBN: 978-88-95608-30-3.
Detail
BALÁŠ, M.; LISÝ, M.; SKÁLA, Z.; POSPÍŠIL, J. Wet scrubber for cleaning of syngas from biomass gasification. In Advances in Enviromental Sciences, Development and Chemistry. Santorini: 2014. p. 195-201. ISBN: 978-1-61804-239-2.
Detail
BULEJKO, P.; SVĚRÁK, T.; KEJÍK, P.; KRIŠTOF, O.; SIKOROVÁ, K. The potential use of geopolymer-based materials in filtration applications. 21st International Congress of Chemical Engineering CHISA 2014 and 17th Conference PRES 2014, 23 - 27 August 2014, Praha, Czech Republic, Czech Society of Chemical Engineering. 2014. ISBN: 978-80-02-02555-9.
Detail
LEŠTINSKÝ, P.; STEHLÍK, P.; NAVRÁTIL, P.; VEČEŘ, M. Removing CO2 from biogas – the optimization of a PSA (pressure swing adsorption) unit using breakthrough curves. In Chemical Engineering Transaction. Chemical Engineering Transactions. Itálie: AIDIC Servizi S.r.l., 2014. p. 265-270. ISBN: 978-88-95608-30-3. ISSN: 2283-9216.
Detail
POKORNÝ, J.; FIŠER, J.; JÍCHA, M. Newton Manikin Software for Evaluation of Thermal Comfort using ISO 14505-2. In Proceedings of Ambience14&10i3m. Proceedings of Ambience, Scientific Conference for Smart Textiles. Tampere, Finlad: Tampere University of Technology, 2014. p. 50-55. ISBN: 978-952-15-3269-6.
Detail
AUGSTE, J.; HOLUB, M.; KNOFLÍČEK, R. Tools for Visualization of Active Power and Energy at Machine Tools. In Mechatronic systems and materials. Opole, Poland: Oficyna Wydaw. Politechniki Opolskiej, 2014. p. 1-5. ISBN: 978-83-64056-58-1.
Detail
KRACÍK, P.; ŠNAJDÁREK, L.; POSPÍŠIL, J. Long - Term Liquid Transfer Measurements of Falling Film Heat at Horizontal Tube Bundle. The Holistic Approach to Environment, 2014, vol. 4(2014), no. 4, p. 181-186. ISSN: 1848-0071.
Detail
KATRŇÁK, T.; JUREK, P.; JURAČKA, J. TOPOMETRICAL FEM OPTIMIZATION OF L 410 NG AIRCRAFT WING STRUCTURE. In Sborník příspěvků Mezinárodní Masarykovy konference pro doktorandy a mladé vědecké pracovníky 2014. Hradec Králové: MAGNANIMITAS. 2014. Hradec Králové: MAGNANIMITAS, 2014. p. 1-9. ISBN: 978-80-87952-07-8.
Detail
PÍŠTĚK, V.; MAUDER, T.; KLIMEŠ, L. Nonlinear optimization of generalized Kelvin-model parameters with the use of mathematical programming. In Proceeding of International Conference Transport Means 2014. Transport Means. "Technologija", Studentu St. 54, LT-51424 Kaunas: Kaunas University of Technology, K. Donelaičio st. 73, LT-44029 Kaunas, 2014. p. 277-280. ISBN: 9955-09-935-6. ISSN: 1822-296X.
Detail
BALÁŠ, M.; LISÝ, M.; ŠPILÁČEK, M.; SKÁLA, Z. Biomass Gasification and Microcogeneration Unit - EZOB Technology. World Academy of Science, Engineering and Technology, 2014, vol. 8, no. 10, p. 1381-1384. ISSN: 1307-6892.
Detail
BULEJKO, P.; SIKOROVÁ, K.; KEJÍK, P.; KRIŠTOF, O.; SVĚRÁK, T. Filtration Membranes Based on Secondary Materials: Preparation, Characterization, and Properties. 22nd INTERNATIONAL CONFERENCE ON MATERIALS AND TECHNOLOGY. Ljubljana, Slovenia: Inštitut za kovinske materiale in tehnologije, Ljubljana, Lepi pot 11, Ljubljana, Slovenija, 2014. ISBN: 978-961-92518-7-4.
Detail
MLKVIK, M.; STÄHLE, P.; SCHUCHMANN, H.; GAUKEL, V.; JEDELSKÝ, J. INVESTIGATION OF NEAR NOZZLE FLOW OF HIGH VISCOUS LIQUID IN TWIN-FLUID ATOMIZERS. Proceedings of the 25th international symposium on transport phenomena. Krabi, Thailand: KMITL, 2014. p. 1-8.
Detail
LEŠTINSKÝ, P.; JECHA, D.; BRUMMER, V.; BÉBAR, L.; STEHLÍK, P. Removal of SO2 from flue gases using a new design of a Venturi scrubber. 2014.
Detail
STRÁNSKÝ, K.; JANOVÁ, D.; STRÁNSKÝ, L.; PANTĚLEJEV, L.; KAVIČKA, F.; SEKANINA, B.; SPOTZ, Z. Hutnické zpracování polymetalických Pb-Cu-Zn-Ag rud na Českomoravské vrchovině. Hutnické listy, 2014, roč. LXVII/2014, č. 5, s. 88-99. ISSN: 0018-8069.
Detail
CEJPEK, J.; JURAČKA, J. MODIFICATIONS OF A SIMPLE I-BEAM AND ITS EFFECTS ON THE STRESS STATE. In Sborník příspěvků Mezinárodní Masarykovy konference pro doktorandy a mladé vědecké pracovníky 2014. 2014. Hradec Králové, Česká republika: MAGNANIMITAS, 2014. p. 1-5. ISBN: 978-80-87952-07-8.
Detail
KOLÍBAL, Z.; BLECHA, P.; BLECHA, R.; BRADÁČ, F.; KÁRNÍK, L.; KNOFLÍČEK, R.; KUBELA, T.; POCHYLÝ, A.; SINGULE, V. Roboty a robotizované výrobní technologie. Brno: VUTIUM, 2016. 788 s. ISBN: 978-80-214-4828-5.
Detail
ZAREMBA, M.; MLKVIK, M.; MALÝ, M.; JEDELSKÝ, J.; JÍCHA, M. Evaluation of Steadiness and Drop Size Distribution in Sprays Generated by Different Twin-Fluid Atomizers. In EPJ Web of Conferences. EPJ Web of Conferences. Český Krumlov, Czech Republic: EDP Sciences, 2014. s. 757-762. ISSN: 2100-014X.
Detail
LÍZAL, F.; TUHOVČÁK, J.; JÍCHA, M. Measurement of the airflow velocity upstream and downstream a wire mesh using constant temperature anemometry. In EPJ Web of Conferences. EPJ Web of Conferences. Francie: EDP Sciences, 2013. p. 1-4. ISBN: 978-80-260-5375-0. ISSN: 2100-014X.
Detail
POKORNÝ, J.; JÍCHA, M. Implementace Fialova termofyziologického modelu tepelného komfortu v Matlabu. Simulace budov a techniky prostředí 8. národní konference s mezinárodní účastí. Praha: IBPSA-CZ, 2014. s. 65-69. ISBN: 978-80-260-7209-6.
Detail
POKORNÝ, J.; FIŠER, J.; JÍCHA, M. Calibration of Virtual Testing Stand of the Car Cabin using climatic chamber tests. In EPJ Web of Conferences. EPJ Web of Conferences. EFM. EDP Sciences, 2015. p. 497-500. ISSN: 2100-014X.
Detail
KLIMEŠ, L.; CHARVÁT, P.; OSTRÝ, M.; ŠTĚTINA, J. Parallel heat transfer model of a panel with phase change material for thermal storage applications computed on graphics processing units. In ICMEM 2014. Advanced Materials Research. Švýcarsko: Trans Tech Publications, 2015. p. 118-123. ISBN: 978-3-03835-369-0. ISSN: 1022-6680.
Detail
VEJLUPEK, J.; GREPL, R.; KREJČÍ, P.; LESÁK, F.; KAREL, M. Hardware-In-the-Loop Simulation for Automotive Parking Assistant Control Units. In Proceedings of the 16th International Conference on Mechatronics – Mechatronika 2014. Brno: Brno University of technology, 2014, 2014. p. 325-330. ISBN: 978-80-214-4817-9.
Detail
VEJLUPEK, J. Trailer Parking Assistant. In Proceedings of the 16th International Conference on Mechatronics – Mechatronika 2014. Brno: Brno University of technology, 2014, 2014. p. 677-682. ISBN: 978-80-214-4817-9.
Detail
TUHOVČÁK, J.; HEJČÍK, J.; JÍCHA, M. Modelling fluid flow in a reciprocating compressor. In EPJ Web of Conferences. EPJ Web of Conferences. France: EDP Sciences, 2015. p. 1-5. ISSN: 2100-014X.
Detail
ŠPERKA, P.; KŘUPKA, I.; HARTL, M. Evidence of Plug Flow in Rolling-Sliding Elastohydrodynamic Contact. Tribology Letters, 2014, vol. 54, no. 2, p. 151-160. ISSN: 1023-8883.
Detail
PANTĚLEJEV, L.; ŠTĚPÁNEK, R.; MAN, O. Thermal stability of bimodal microstructure in magnesium alloy AZ91 processed by ECAP. MATERIALS CHARACTERIZATION, 2015, vol. 107, no. 9, p. 167-173. ISSN: 1044-5803.
Detail
RUDOLF, P.; KLAS, R. Numerical simulation of pump-intake vortices. In Proceedings of the International conference Experimental Fluid Mechanics 2014. TU Liberec, 2014. p. 525-530.
Detail
JANHUBA, L.; NAVRÁTIL, J. METHODS FOR SAFETY AND RELIABILITY EVALUATION OF GENERAL AVIATION AIRCRAFT ELECTRIC SYSTEM. In Sborník příspěvků Mezinárodní Masarykovi konference pro doktorandy a mladé vědecké pracovníky 2014. Hradec Králové: MAGNANIMITAS. 2014. 2014. p. 1-11. ISBN: 978-80-87952-07-8.
Detail
HRABOVSKÝ, J.; LOŠÁK, P.; HORSKÝ, J. Material parameters estimation of Small Punch test by two variants of genetic algorithms. In 22nd SVSFEM ANSYS Users' Group Meeting and Conference 2014. 1. Jasná: SVS FEM s.r.o., 2014. p. 57-65. ISBN: 978-80-905525-1-7.
Detail
LÍZAL, F.; JEDELSKÝ, J.; ADAM, J.; BĚLKA, M.; JÍCHA, M. Measurement of Aerosol Deposition in a Replica of Human Airways by Positron Emission Tomography. Busan, Korea: Korean Association for Particle and Aerosol Research, 2014. p. 1 (1 s.).
Detail
ELCNER, J.; LÍZAL, F.; JEDELSKÝ, J.; JÍCHA, M. Study of airflow in the trachea of idealized model of human tracheobronchial airways during breathing cycle. In EPJ Web of Conferences. EPJ Web of Conferences. Český Krumlov: EDP Sciences, 2014. p. 1-6. ISSN: 2100-014X.
Detail
SVĚRÁK, T.; Baker, G. J. CH.; SIKOROVÁ, K.; KEJÍK, P.; BULEJKO, P.; KRIŠTOF, O. Progress of the IR measurement in the area of the fine particulate material water content. In Proceedings of the 2nd International Conference on Advances in Applied Science and Environmental Engineering. USA: Institute of Research Engineers and Doctors, 2014. p. 20-23. ISBN: 978-1-63248-033-0.
Detail
LÍZAL, F.; JEDELSKÝ, J.; BĚLKA, M.; ZAREMBA, M.; MALÝ, M.; JÍCHA, M. Investigation of the Airflow inside Realistic and Semi-Realistic Replicas of Human Airways. In EPJ Web of Conferences. EPJ Web of Conferences. Francie: EDP Sciences, 2015. p. 1-8. ISSN: 2100-014X.
Detail
STEHLÍK, P. Up-to-date technologies in waste to energy field. REVIEWS IN CHEMICAL ENGINEERING, 2012, vol. 28, no. 4-6, p. 223-242. ISSN: 0167-8299.
Detail
STRÁNSKÝ, K.; JANOVÁ, D.; STRÁNSKÝ, L.; PANTĚLEJEV, L.; SPOTZ, Z. Hutnické zpracování polymetalických rud na Českomoravské vrchovině. Slévárenství, 2014, roč. 2014, č. 11-12, s. 470-474. ISSN: 0037-6825.
Detail
POSPÍŠIL, J.; HUZLÍK, J.; LIČBINSKÝ, R. Dispersion of Pollutants from Line Sources in Small Municipalities. TRANSACTIONS ON TRANSPORT SCIENCES, 2014, vol. 7, no. 4, p. 161-168. ISSN: 1802-971X.
Detail
ŠENBERGER, J.; PERNICA, V.; PEŠEK, J. Změna obsahu dusíku během vakuování v elektrické vakuové indukční peci. In Sborník přednášek z 51. slévárenských dnů Blok A – Sekce metalurgie oceli na odlitky a ingoty. Brno: Česká slévárenská společnost, 2014. s. 39-44. ISBN: 978-80-02-02566-5.
Detail
KOMÍNEK, J.; POHANKA, M. Estimation of the Number of Forward Time Steps for the Sequential Beck Approach Used for Solving Inverse Heat Conduction Problems. 22nd INTERNATIONAL CONFERENCE ON MATERIALS AND TECHNOLOGY. Ljubljana, Slovenia: Inštitut za kovinske materiale in tehnologije, Ljubljana, Lepi pot 11, Ljubljana, Slovenija, 2014. p. 122-122. ISBN: 978-961-92518-7-4.
Detail
HNÍZDIL, M.; CHABIČOVSKÝ, M.; RAUDENSKÝ,M. Influence of impact angle and pressure on spray cooling of vertically moving hot steel surfaces. Program and book of abstracts, 21th Conference on Materials and Technology. Ljubljana, Slovenija: Institute of Metals and Technology, 2013. p. 85-85. ISBN: 978-961-92518-6-7.
Detail
KRIŠTOF, O.; SVĚRÁK, T.; BULEJKO, P.; KEJÍK, P.; SIKOROVÁ, K. PILOT-PLANT SHOWER SCRUBBER FOR CLEANING POLLUTED GAS. 22nd INTERNATIONAL CONFERENCE ON MATERIALS AND TECHNOLOGY. Ljubljana, Slovenia: Inštitut za kovinske materiale in tehnologije, Ljubljana, Lepi pot 11, Ljubljana, Slovenija, 2014. p. 128-128. ISBN: 978-961-92518-7-4.
Detail
KRIŠTOF, O.; SVĚRÁK, T.; KEJÍK, P.; BULEJKO, P.; SIKOROVÁ, K. CO2 absorption to the NaOH solution using pilot-plant wet shower scrubber. 21st International Congress of Chemical Engineering CHISA 2014 and 17th Conference PRES 2014, 23 - 27 August 2014, Praha, Czech Republic, Czech Society of Chemical Engineering. 2014. ISBN: 978-80-02-02555-9.
Detail
KEJÍK, P.; SVĚRÁK, T.; SIKOROVÁ, K.; KRIŠTOF, O.; BULEJKO, P. COIR-BASED FILLERS GRINDING AND BULK PROPERTIES. 22nd INTERNATIONAL CONFERENCE ON MATERIALS AND TECHNOLOGY. Ljubljana, Slovenia: Inštitut za kovinske materiale in tehnologije, Ljubljana, Lepi pot 11, Ljubljana, Slovenija, 2014. p. 111-111. ISBN: 978-961-92518-7-4.
Detail
KEJÍK, P.; SVĚRÁK, T.; SIKOROVÁ, K.; KRIŠTOF, O.; BULEJKO, P. Specific grinding energy and phase changes of the limestone and corundum ground stock in the ultrafine activated comminution process. 21st International Congress of Chemical Engineering CHISA 2014 and 17th Conference PRES 2014, 23 - 27 August 2014, Praha, Czech Republic, Czech Society of Chemical Engineering. 2014. p. 1 (1 s.). ISBN: 978-80-02-02555-9.
Detail
HRABOVSKÝ, J.; CHABIČOVSKÝ, M.; HORSKÝ, J. The Effect of Discontinued Water Spray Cooling on the Heat Transfer Coefficient. World Academy of Science, Engineering and Technology, 2015, vol. 9, no. 1, p. 81-87. ISSN: 1307-6892.
Detail
MAUDER, T.; ŠANDERA, Č.; ŠTĚTINA, J. Optimal Control Algorithm for Continuous Casting Process by Using Fuzzy Logic. STEEL RESEARCH INTERNATIONAL, 2015, vol. 86, no. 7, p. 785-798. ISSN: 1611-3683.
Detail
STRÁNSKÝ, K.; JANOVÁ, D.; STRÁNSKÝ, L.; KAVIČKA, F.; SPOTZ, Z.; PANTĚLEJEV, L. Hutnické zpracování polymetalických rud na Českomoravské vrchovině. II. Díl. Slévárenství, 2015, roč. LXIII (201, č. 1-2, s. 61-64. ISSN: 0037-6825.
Detail
ŠTĚPÁNEK, R.; PANTĚLEJEV, L.; MAN, O. Microstructural changes of magnesium alloy AZ91 during thermal exposure. In Multi-scale design of advanced materials. 2015. p. 36-41. ISBN: 978-80-214-5146-9.
Detail
HAVLÍK, P.; KOUŘIL, J.; FORET, R. Influence of post weld heat treatments on structure of electron beam welds of Ti-6Al-4V alloy. In MULTI-SCALE DESIGN OF ADVANCED MATERIALS CONFERENCE PROCEEDINGS. Velké Bílovice: Brno University of Technology, Antonínská 548/1, 601 90 Brno, 2015. p. 131-138. ISBN: 978-80-214-5146-9.
Detail
STRÁNSKÝ, K.; JANOVÁ, D.; KAVIČKA, F.; PANTĚLEJEV, L.; SEKANINA, B.; SPOTZ, Z.; STRÁNSKÝ, L. K historii těžby polymetalických rud v lesní lokalitě Havírna u obce Štěpánova nad Svratkou. Hutnické listy, 2015, roč. LXVIII, č. 2, s. 27-34. ISSN: 0018-8069.
Detail
J. KLEMENT, P. AUGUSTIN. Damage tolerance of high-speed machined integral panels made from 2024-T351 aluminium alloy. In XIII. Odborný seminář Materiály a technologie ve výrobě speciální techniky. Brno: Univerzita obrany, Brno, 2015. p. 52-59. ISBN: 978-80-7231-999-2.
Detail
KELBL, M.; KOČIŠ, J.; VESELÝ, R.; FLORIAN, Z.; NÁVRAT, T.; VOSYNEK, P. Biomechanical Testing of Spinal Segment Fixed by Arcofix System on the Swine Spine. Asian Spine Journal, 2015, vol. 9, no. 4, p. 503-510. ISSN: 1976-1902.
Detail
MAZAL, P.; VLAŠIC, F. Hodnocení stádií únavového poškozování využitím metody akustické emise v oblasti energetického průmyslu. All for Power, 2015, roč. 9, č. 3, s. 98-100. ISSN: 1802-8535.
Detail
PAVLOUŠKOVÁ, Z.; MAN, O.; HORYNOVÁ, M.; ČELKO, L.; ŠVEJCAR, J. Analysis of Cracked Spring Washer for Sleeper-Rail Joints. In Key Engineering Materials. Key Engineering Materials (print). Switzerland: Trans Tech Publications Ltd, 2015. p. 222-227. ISBN: 9783038354703. ISSN: 1013-9826.
Detail
KRACÍK, P.; ŠPILÁČEK, M.; BALÁŠ, M.; POSPÍŠIL, J. Boiling On Sprinkled Tube Bundle. In Proceedings of the 2nd International Conference on POWER and ENERGY SYSTEMS (POES '15). 1. Sliema, Malta: WSEAS Press, 2015. p. 23-29. ISBN: 978-1-61804-329-0.
Detail
PÍŠTĚK, V.; KLIMEŠ, L.; MAUDER, T. Dynamic models of elastomer parts using mass-spring-damper system. In 19th International conference Transport Means 2015 Proceedings. Transport Means. Kaunas, Lithuania: Kaunas University of Technology, 2015. p. 63-66. ISSN: 1822-296X.
Detail
SKAROLEK, V.; KARAMPELAS, S. Energy efficient active control of the flow past an aircraft wing: RANS and LES evaluation. APPLIED MATHEMATICAL MODELLING, 2015, vol. 40, no. 2, p. 700-725. ISSN: 0307-904X.
Detail
PAVLOUŠKOVÁ, Z.; MAN, O.; HORYNOVÁ, M.; ČELKO, L.; ŠVEJCAR, J. Analysis of Cracked Spring Washer for Sleeper-Rail Joints. In Přínos metalografie pro řešení výrobních problémů. Praha: ČVUT v Praze, FS a Výzkumný a zkušební ústav Plzeň s. r. o., 2014. p. 150-155. ISBN: 978-80-01-05474-1.
Detail
HORÁK, M.; JEBÁČEK, I. Measuring of a Nose Landing Gear Load during Take-Off and Landing. Svratka, ČR: 2015.
Detail
ŠTĚPÁNEK, R.; PANTĚLEJEV, L. Changes in mechanical properties of as-cast magnesium alloy AZ91 after equal channel angular pressing. Materials Engineering - Materiálové inžinierstvo (online version), 2015, vol. 22, no. 4, p. 160-165. ISSN: 1338-6174.
Detail
PANTĚLEJEV, L.; ŠTĚPÁNEK, R. Influence of microstructure on mechanical properties of magnesium alloy AZ91. Konštrukčné materiály 2015. Žilina, Slovenská republika: Žilinská universita, Slovenská republika, 2015. p. - (- p.)
Detail
AUGSTE, J.; HOLUB, M.; KNOFLÍČEK, R. Tools for Visualization of Active Power and Energy at Machine Tools. In Mechatronic systems and materials 2014, Selected papers. Opole, Poland: Oficyna Wydaw. Politechniki Opolskiej, 2014. p. 11-16. ISBN: 978-83-65235-06-0.
Detail
TOUŠ, M.; PAVLAS, M.; PUTNA, O.; STEHLÍK, P.; CRHA, L. Combined heat and power production planning in a waste-to-energy plant on a short-term basis. Energy, 2015, no. 90, p. 137-147. ISSN: 0360-5442.
Detail
KATRŇÁK, T.; JURAČKA, J. Detailed topometry FEM optimization of wing structural panel. Svratka, ČR: 2015.
Detail
CEJPEK, J.; WEIS, M.; JURAČKA, J. Acoustic Emission Localization in Testing of Composite Structures. Svratka, ČR: 2015.
Detail
POPELA, P.; MATOUŠEK, R. Stochastic Quadratic Assignment problem: EV and EO reformulations solved by HC12. Mendel Journal series, 2014, vol. 2014, no. 1, p. 13-20. ISSN: 1803-3814.
Detail
ŠABARTOVÁ, Z.; POPELA, P. Beam design optimization model with FEM based constraints. Mendel Journal series, 2012, vol. 2012, no. 1, p. 422-427. ISSN: 1803-3814.
Detail
SKLENÁŘ, J.; POPELA, P. Integer simulation based optimization by local search. Procedia Computer Science, 2010, vol. 1, no. 1, p. 1341-1348. ISSN: 1877-0509.
Detail
NEVRLÝ, J.; BRANDEJS, J. METHODOLOGY OF HYDRAULIC SYSTEM DEVELOPMENT USING EXPERIMENTAL STAND AND COMPUTER MODELING. MM Science Journal, 2016, no. 3, p. 882-886. ISSN: 1803-1269.
Detail
KAVIČKA, F.; STRÁNSKÝ, K.; DOBROVSKÁ, J.; ŠTĚTINA, J.; MAUDER, T. Analýza atypického průvalu při radiálním plynulém lití bramy v pásmu rovnání. In Sborník přednášek z 53. slévárenských dnů. 2016. s. 17-29. ISBN: 978-80-02-02690-7.
Detail
KATRŇÁK, T.; PEJCHAR, J. Modern student research and education in aircraft design. konference Research and Education in Aircraft Design 2016, Varšava, Polsko: 2016.
Detail
KATRŇÁK, T.; JURAČKA, J.; SYMONOV, V. Structural analyses of small transport aircraft by the Institute of Aerospace Engineering. Letecký zpravodaj, 2015, vol. 2015, no. 3, p. 21-23. ISSN: 1211-877X.
Detail
KATRŇÁK, T.; AUGUSTIN, P.; VLČEK, D. Fatigue analyses and optimization of L 410 NG aircraft. Letecký zpravodaj, 2016, vol. 2016, no. 2, p. 39-41. ISSN: 1211-877X.
Detail
LÖFFELMANN, F. Stress Distribution Investigation at the Tapered Sandwich Endings. konference Research and Education in Aircraft Design 2016, Varšava, Polsko: 2016.
Detail
MALIŠ, M. DESIGN OF COMPOSITE STRUCTURE OF A SMALL AIRCRAFT USING FEM ANALYSIS. konference Research and Education in Aircraft Design 2016, Varšava, Polsko: 2016.
Detail
HORSÁK, L. Životnost pecí v petrochemickém průmyslu. All for Power, 2017, roč. 11, č. 3, s. 84-87. ISSN: 1802-8535.
Detail
POCHYLÝ, F.; HALUZA, M.; FIALOVÁ, S.; DOBŠÁKOVÁ, L.; VOLKOV, A.V.; PARYGIN, A.G.; NAUMOV, A.V.; VIKHLYANTSEV, A.A.; DRUZHININ, A.A. Application of Heterogeneous Blading Systems Is the Way for Improving Efficiency of Centrifugal Energy Pumps. Thermal Engineering (English translation of Teploenergetika), 2017, vol. 64, no. 11, p. 794-801. ISSN: 0040-6015.
Detail
FELBER, C.; AZOUMA, Y.; REPPICH, M. Evaluation of analytical methods for the determination of the physicochemical properties of fermented, granulated, and roasted cassava pulp - gari. Food Science and Nutrition, 2017, vol. 2017, no. 1, p. 46-53. ISSN: 2048-7177.
Detail
LÖFFELMANN, F. Stress Distribution Investigation at the Tapered Sandwich Endings. Transactions of the Institute of Aviation, 2018, vol. 2017, no. 4(249), p. 62-79. ISSN: 0509-6669.
Detail
LEGRAND, N.; WEISZ-PATRAULT, D.; HORSKY, J.; LUKS, T.; LABBE, N.; PICARD, M.; EHRLACHER, A. Characterization of roll bite heat transfers in hot steel strip rolling and their influence on roll thermal fatigue degradation. In 16th ESAFORM Conference on Material Forming. Key Engineering Materials (print). SWITZERLAND: TRANS TECH PUBLICATIONS LTD, 2013. p. 1555-1569. ISBN: 9783037857199. ISSN: 1013-9826.
Detail
WEISZ-PATRAULT, D.; EHRLACHER, A.; LEGRAND, N.; LABBE, N.; HORSKÝ, J.; LUKS, T. Experimental study of interfacial heat flux and surface temperature by inverse analysis with thermocouple (fully embedded) during hot steel strip rolling. In 2011 International Conference on Management, Manufacturing and Materials Engineering. Advanced Materials Research. 2012. p. 959-963. ISBN: 9783037853511. ISSN: 1022-6680.
Detail
KOTEK, L.; TRÁVNÍČEK, P.; TŮMA, Z.; NOVOTNÝ, L. DEVELOPMENT OF PRODUCTION MACHINES WITH RESPECT TO THE HUMAN FACTORS. Transactions of the VSB - Technical University of Ostrava, Safety Engineering Series, 2019, vol. XIII, no. 2, p. 49-54. ISSN: 1805-3238.
Detail
VAVERKA, O.; KOUTNÝ, D.; PALOUŠEK, D. Topologically optimized axle carrier for Formula Student produced by selective laser melting. RAPID PROTOTYPING JOURNAL, 2019, vol. 25, no. 9, p. 1545-1551. ISSN: 1355-2546.
Detail
DOLEŽAL, P.; HASOŇOVÁ, M.; MARADA, T.; DOLEŽALOVÁ WEISSMANNOVÁ, H. Characterization of Mg-Zn Layered Bulk Materials Prepared by Powder Metallurgy Method. Defect and Diffusion Forum, 2020, vol. 405, no. 385-390, p. 385-390. ISSN: 1662-9507.
Detail
WANG, Q.; SUNDÉN, B.; CHEN, Y.; GUO, Z.; STEHLÍK, P. Selected Papers from the 2nd International Workshop on Heat Transfer Advances for Energy Conservation and Pollution Control (IWHT2013). Heat Transfer Engineering. PHILADELPHIA, PA, USA: TAYLOR & FRANCIS INC, 2016. p. 243-245. ISSN: 0145-7632.
Detail
SYMONOV, V.; JURAČKA, J. Bird strike simulations in MSC.Software: correlation between the experiments and simulations. 32nd Congress of the International Council of the Aeronautical Sciences: 2021.
Detail
ŠKAROUPKA, D.; Vysoké učení technické v Brně, Antonínská 548/1, Brno, 60109, CZ: Vozidlo systému individuální městské mobility. 35314, průmyslový vzor. (2012)
Detail
MAZŮREK, I.; Vysoké učení technické v Brně Technická 2896/2 616 69 BRNO Česká Republika: Snímač kmitání karoserie automobilu. 22133, užitný vzor. Praha (2011)
Detail
JEDELSKÝ, J.; JÍCHA, M.; ELCNER, J.; LÍZAL, F.; Vysoké učení technické, Brno, CZ: Model části dýchacího traktu člověka pro studium depozice aerosolu a způsob jeho výroby. 302640, patent. Praha (2011)
Detail
MAZŮREK, I.; Vysoké učení technické v Brně Technická 2896/2 616 69 BRNO Česká Republika: Tlakový rezervoár pro jednoplášťový hydraulický tlumič. 22867, užitný vzor. Praha (2011)
Detail
MALÁŠEK, J.; VUT v Brně: Zařízení pro kreativní systém tvorby matematických popisů obecných procesů. 23722, užitný vzor. Praha (2012)
Detail
MAZŮREK, I.; ROUPEC, J.; Vysoké učení technické v Brně Technická 2896/2 616 69 BRNO Česká Republika: Pístový reometr pro testování magnetoreologických kapalin. 23387, užitný vzor. (2012)
Detail
MAZŮREK, I.; KLAPKA, M.; Vysoké učení technické v Brně Technická 2896/2 616 69 BRNO Česká Republika: Bezdemontážní testr pro ověřování komplexního stavu polonáprav osobních automobilů. 23496, užitný vzor. (2012)
Detail
KERMES, V.; STEHLÍK, P.; Vysoké učení technické v Brně, Brno, CZ: Způsob rozprašování kapalin pro optimalizaci jejich spalování. 303148, patent. (2012)
Detail
MAZŮREK, I.; Vysoké učení technické v Brně Technická 2896/2 616 69 BRNO Česká Republika: Způsob zjišťování útlumových vlastností náprav jednostopých vozidel. 304768, patent. (2014)
Detail
MAZŮREK, I.; Vysoké učení technické v Brně Technická 2896/2 616 69 BRNO Česká Republika: Způsob zjištování útlumových vlastností náprav automobilů a zařízení k provádění tohoto způsobu. 303605, patent. (2012)
Detail
MAZŮREK, I.; ROUPEC, J.; Vysoké učení technické v Brně Technická 2896/2 616 69 BRNO Česká Republika: Pístový reometr pro testování vlastností magnetoreologických kapalin a způsob analýzy dat. 304085, patent. (2013)
Detail
MAZŮREK, I.; Vysoké učení technické v Brně Technická 2896/2 616 69 BRNO Česká Republika: Způsob stanovení míry opotřebení převodovky a zařízení k provádění tohoto způsobu. 303481, patent. (2012)
Detail
MAZŮREK, I.; Vysoké učení technické v Brně Technická 2896/2 616 69 BRNO Česká Republika: Tlakový rezervoár pro jednoplášťový hydraulický tlumič. 303530, patent. (2012)
Detail
MINAŘÍKOVÁ, O.; KOUTNÝ, D.; Vysoké učení technické v Brně, Antonínská 548/1, Brno, 60190, CZ: Kompenzační pomůcka horní končetiny. 35426, průmyslový vzor. (2012)
Detail
KŘENEK, L.; FRIDRICHOVÁ, E.; BAŘINA, T.; Vysoké učení technické v Brně: Poštovní schránka. 35311, průmyslový vzor. (2012)
Detail
UHLÍŘ, F.; KOUTNÝ, D.; Vysoké učení technické v Brně: Stereoskopická panoramatická hlava. 35271, průmyslový vzor. (2012)
Detail
HORSKÝ, J.; Vysoké učení technické v Brně, Brno, CZ: Magnetický kontaktní teplotní senzor. 24110, užitný vzor. (2012)
Detail
ČUPERA, J.; FAJMAN, M.; PORTEŠ, P.; VOTAVA, J.; Mendelova univerzita v Brně, Brno, CZ: Indikátor bočního náklonu. 24005, užitný vzor. (2012)
Detail
KOLÍBAL, Z.; BLECHA, P.; BLECHA, R.; TOMAN, J.; BRADÁČ, F.; VUT v Brně: Adaptivní podtlakový koncový efektor. 25083, užitný vzor. (2013)
Detail
PALOUŠEK, D.; LUX, M., ROSICKÝ, J.; Vysoke uceni technicke v Brne, Brno, cz ING corporation, spol. s r.o., Frydlant nad Ostravici, CZ: Manuálně nastavitelná protéza prstu horní končetiny. 25369, užitný vzor. (2013)
Detail
KOŠŤÁL, D.; SVOBODA, P.; KŘUPKA, I.; Vysoké učení technické v Brně, Brno, CZ: Simulátor tribologického kontaktu. 25667, užitný vzor. (2013)
Detail
ŠPERKA, P.; SVOBODA, P.; VRBKA, M.; KOŠŤÁL, D.; Vysoké učení technické v Brně, Brno, CZ: Tribologický simulátor valivého ložiska. 25805, užitný vzor. (2013)
Detail
ANDRŠ, O.; KOVÁŘ, J.; VETIŠKA, V.; Vysoké učení technické v Brně, Brno, CZ: Samohybná pojízdná platforma. 305593, patent. (2015)
Detail
HRAZDIL, V.; HORSKÝ, J.; Vysoké učení technické v Brně, Brno, CZ: Měřidlo na dutá vlákna. 25346, užitný vzor. (2013)
Detail
POCHYLÝ, F.; KOLÁČNÝ, J.; FIALOVÁ, S.; VUT v Brně FSI, Brno, CZ: Pístové čerpadlo, zejména čerpadlo na krev. 304230, patent. (2013)
Detail
RAUDENSKÝ, M.; HORSKÝ, J.; DOHNAL, M.; Vysoké učení technické v Brně, Brno, CZ: Způsob zdrsnění dutých polymerních vláken. 304206, patent. (2013)
Detail
FIEDLER, J.; FLIMEL, T.; Flimel: Způsob monitorování dálkově ovládaných armatur. 304063, patent. (2013)
Detail
FIEDLER, J.; FLIMEL, T.; Flimel: Zařízení pro monitorování dálkově ovládaných armatur. 19544, užitný vzor. (2009)
Detail
STRECKER, Z.; MAZŮREK, I.; ROUPEC, J.; Vysoké učení technické v Brně Technická 2896/2 616 69 BRNO Česká Republika: Ovládací obvod magnetoreologického tlumiče. 304636, patent. (2014)
Detail
KLAPKA, M.; MAZŮREK, I.; Vysoké učení technické v Brně Technická 2896/2 616 69 BRNO Česká Republika: Způsob testování radiálního uložení hřídelů. 304632, patent. (2014)
Detail
MAZŮREK, I.; ROUPEC, J.; STRECKER, Z.; Vysoké učení technické v Brně Technická 2896/2 616 69 BRNO Česká Republika: Magnetoreologický ventil. 304949, patent. (2014)
Detail
SKALICKÝ, L.; ŠPERKA, P.; Vysoké učení technické v Brně, Brno, CZ: Vysokotlaký pádový viskozimetr. 25926, užitný vzor. (2013)
Detail
GALDA, M.; ŠPERKA, P.; Vysoké učení technické v Brně, Brno, CZ: Optický tribometr. 26573, užitný vzor. (2014)
Detail
STEHLÍK, P.; JEGLA, Z.; KILKOVSKÝ, B.; Vysoké učení technické v Brně, Brno, CZ: Žebrovaná trubka s podélnými žebry pro zvýšení schopnosti turbulence média. 306476, patent. (2016)
Detail
POPELA, R.; PEJCHAR, J.; DANIEL, M.; BÁBOVKA, M.; NĚMČÁK, O.; Vysoké učení Technické v Brně Milan Bábovka: Life-saving equipment for unmanned air vehicles. US 10,202,198 B2, patent. (2019)
Detail
NIEDOBA, P.; JÍCHA, M.; ČERMÁK, L.: SNGR; Stochastic Noise Generation and Radiation. http://www.energetickeforum.cz/fsi-vut-v-brne/vysledky-vyzkumu. URL: http://www.energetickeforum.cz/fsi-vut-v-brne/vysledky-vyzkumu/. (software)
Detail
POSPÍŠIL, J.; ŠNAJDÁREK, L.: Stend-Labyrint; Zkušební stend pro měření proudění a přestupu tepla v labyrintových ucpávkách. VUT v Brně, Fakulta strojního inženýrství, Energetický ústav/hala C3. URL: http://www.oei.fme.vutbr.cz/vysledky-vyzkumu.aspx. (funkční vzorek)
Detail
JANOUŠEK, M.; PROKOP, A.; NOVOTNÝ, P.: Holograficke pole v01; Microphone Array for Acoustic Holography. Lab. ÚADI C3. URL: http://www.iae.fme.vutbr.cz/vyzkum-produkty-vav. (funkční vzorek)
Detail
MARŠÁLEK, O.; NOVOTNÝ, P.: ReMesher 1.0; ReMesher 1.0. FSI VUT v Brně, Technická 2896/2, 616 69 Brno. místnost A3/519. URL: http://www.iae.fme.vutbr.cz/vyzkum-produkty-vav. (software)
Detail
DRÁPAL, L.; NOVOTNÝ, P.: Genset crankshaft; Crankshaft of an Engine-generator. Laboratoře C3 Ústavu automobilního a dopravního zařízení Fakulty strojního inženýrství Vysokého učení technického v Brně – Technická 2896/2, 616 69 Brno.. (funkční vzorek)
Detail
DRÁPAL, L.; NOVOTNÝ, P.: Genset piston assembly; Piston assembly of an Engine-generator. Laboratoře C3 Ústavu automobilního a dopravního zařízení Fakulty strojního inženýrství Vysokého učení technického v Brně – Technická 2896/2, 616 69 Brno.. (funkční vzorek)
Detail
MÁŠA, V.; BOBÁK, P.; KUBA, P.: Model ENP; Technologická linka pro průmyslovou údržbu prádla. areál FSI VUT v Brně, budova D5 NETME Centre, m.č. 107. (poloprovoz)
Detail
BURŠA, J.; MAN, V.; POLZER, S.; SKÁCEL, P.: Sada žiletkových nožů; Sada vysekávacích nožů pro vzorky měkkých tkání. A2/715. (funkční vzorek)
Detail
BURŠA, J.; SKÁCEL, P.; MAN, V.: Svorky na trombus; Svorky pro upínání velmi poddajných biologických tkání při tahové zkoušce. A2/715. (funkční vzorek)
Detail
SVOBODA, P.; HOUFEK, M.: měření ax. síly; Stend pro stanovení axiálních sil ve šroubech. POKORNÝ, spol. s.r.o. Brno, Trnkova 115/2788, PSČ 628 00. URL: http://dl.uk.fme.vutbr.cz/zobraz_soubor.php?id=2086. (funkční vzorek)
Detail
SVOBODA, P.; KREJČÍ, P.: ax.síla.sw; Program pro měření a vyhodnocení rozdílů axiálních sil. místnost A2/421 - Tribologická laboratoř ÚSTAV KONSTRUOVÁNÍ Vysoké učení technické v Brně, FSI Technická 2896/2 616 69 BRNO. URL: http://dl.uk.fme.vutbr.cz/zobraz_soubor.php?id=2087. (software)
Detail
MAZŮREK, I.: Prask; Úprava redukčního ventilu IVC pro analýzu funkce. místnost B1/111 ÚSTAV KONSTRUOVÁNÍ Fakulta strojního inženýrství Vysoké učení technické v Brně Technická 2896/2 616 69 BRNO Česká Republika. URL: http://dl.uk.fme.vutbr.cz/zobraz_soubor.php?id=2093. (funkční vzorek)
Detail
MAZŮREK, I.: Stick; Demonstrátor pro analýzu příčin váznutí plynového ventilu. místnost B1/111 ÚSTAV KONSTRUOVÁNÍ Fakulta strojního inženýrství Vysoké učení technické v Brně Technická 2896/2 616 69 BRNO Česká Republika. URL: http://dl.uk.fme.vutbr.cz/zobraz_soubor.php?id=2095. (funkční vzorek)
Detail
MAZŮREK, I.: Dual; Program pro simulaci funkce vzpěry D-Strut. místnost B1/111 ÚSTAV KONSTRUOVÁNÍ Fakulta strojního inženýrství Vysoké učení technické v Brně Technická 2896/2 616 69 BRNO Česká Republika. URL: http://dl.uk.fme.vutbr.cz/zobraz_soubor.php?id=2096. (software)
Detail
MAZŮREK, I.: VUTrium; Program pro simulaci reologie nového MR tlumiče. místnost B1/111 ÚSTAV KONSTRUOVÁNÍ Fakulta strojního inženýrství Vysoké učení technické v Brně Technická 2896/2 616 69 BRNO Česká Republika. URL: http://dl.uk.fme.vutbr.cz/zobraz_soubor.php?id=2094. (software)
Detail
BRÁZDIL, M.; LOKAJ, J.; TŘINÁCTÝ, J.; POSPÍŠIL, J.: TEG test stend; Zkušební stend pro měření termoelektrických modulů. VUT v Brně, FSI EU Technická 2 616 69 Brno. (funkční vzorek)
Detail
KLAPKA, M.; MAZŮREK, I.: TriSphere; Mikrofonní pole pro měření akustického výkonu dle normy ISO 3744. FSI VUT v Brně, Technická 2, místnost B1/110. URL: http://pom.uk.fme.vutbr.cz/pdf_projekt.php?id=309. (funkční vzorek)
Detail
ŠNAJDÁREK, L.; POSPÍŠIL, J.: Statický labyrint; Statický stend pro analýzu proudění v labyrintovém těsnění. VUT v Brně, Fakulta strojního inženýrství, Energetický ústav/hala C3. URL: http://www.oei.fme.vutbr.cz/vysledky-vyzkumu.aspx. (funkční vzorek)
Detail
ŠNAJDÁREK, L.; POSPÍŠIL, J.: Svorník; Systém měření a vyhodnocení krouticího momentu a napjatosti svorníku přírubového spoje. Firma MICo s.r.o. provozovna Hrotovice. URL: http://www.oei.fme.vutbr.cz/vysledky-vyzkumu.aspx. (funkční vzorek)
Detail
POSPÍŠIL, J.; CAHA, T.: dělený spalinovod; Spalinovod s řízeným dělením proudu spalin pro parní kotel s předřazenou spalovací turbínou. SYNTHOS Kralupy. URL: http://www.oei.fme.vutbr.cz/vysledky-vyzkumu.aspx. (funkční vzorek)
Detail
POSPÍŠIL, J.; ŠKORPÍK, J.: solar receiver; Solární receiver s optimalizovanou tlakovou ztrátou. Strojírny Bohdalice, Bohdalice, ČR. URL: http://www.oei.fme.vutbr.cz/vysledky-vyzkumu.aspx. (funkční vzorek)
Detail
UHER, O.; POSPÍŠIL, J.: spalinovod odsíření; Segmentový spalinovod využívající setrvačnosti proudu spalin. Synthos Kralupy, Kralupy nad Vltavou. URL: http://www.oei.fme.vutbr.cz/vysledky-vyzkumu.aspx. (funkční vzorek)
Detail
ŠNAJDÁREK, L.; POSPÍŠIL, J.: Datalogger a telemetrický systém; Datalogger a telemetrický systém pro rotační stroje. VUT v Brně, Fakulta strojního inženýrství, Energetický ústav/hala C3. URL: http://www.oei.fme.vutbr.cz/vysledky-vyzkumu.aspx. (funkční vzorek)
Detail
HEJČÍK, J.: MINIBench; Měřicí zařízení pro stanovení termohydraulických charakteristik kruhových minikanálů. FSI VUT v Brně A2/305 a Technická 2896/2 616 69 Brno. URL: http://www.energetickeforum.cz/fsi-vut-v-brne/vysledky-vyzkumu. (funkční vzorek)
Detail
MAZŮREK, I.: Mrkos4; Modifikace expanzní nádobky s MR ventilem. místnost B1/111 ÚSTAV KONSTRUOVÁNÍ Fakulta strojního inženýrství Vysoké učení technické v Brně Technická 2896/2 616 69 BRNO Česká Republika. URL: http://dl.uk.fme.vutbr.cz/zobraz_soubor.php?id=1787. (funkční vzorek)
Detail
MAZŮREK, I.; KLAPKA, M.: VVR125; Mobilní dynamometr. místnost B1/111 ÚSTAV KONSTRUOVÁNÍ Fakulta strojního inženýrství Vysoké učení technické v Brně Technická 2896/2 616 69 BRNO Česká Republika. URL: http://dl.uk.fme.vutbr.cz/zobraz_soubor.php?id=1789. (funkční vzorek)
Detail
MAZŮREK, I.; ROUPEC, J.: Ginova 1.4; Hydraulický pulzátor. místnost B1/111 ÚSTAV KONSTRUOVÁNÍ Fakulta strojního inženýrství Vysoké učení technické v Brně Technická 2896/2 616 69 BRNO Česká Republika. URL: http://dl.uk.fme.vutbr.cz/zobraz_soubor.php?id=1788. (funkční vzorek)
Detail
MAZŮREK, I.: MultiViscoMRCore; Program pro analýzu viskozity MR kapalin při rozběhové zkoušce. místnost B1/111 ÚSTAV KONSTRUOVÁNÍ Fakulta strojního inženýrství Vysoké učení technické v Brně Technická 2896/2 616 69 BRNO Česká Republika. URL: http://dl.uk.fme.vutbr.cz/zobraz_soubor.php?id=1790. (software)
Detail
MAZŮREK, I.: EUSAMA Limit; Program pro simulaci limitního chování vozidel na testeru EUSAMA. místnost B1/111 ÚSTAV KONSTRUOVÁNÍ Fakulta strojního inženýrství Vysoké učení technické v Brně Technická 2896/2 616 69 BRNO Česká Republika. URL: http://dl.uk.fme.vutbr.cz/zobraz_soubor.php?id=1792. (software)
Detail
MAZŮREK, I.: Pruzina XYDSoft100; Program pro identifikaci deformačních charakteristik. místnost B1/111 ÚSTAV KONSTRUOVÁNÍ Fakulta strojního inženýrství Vysoké učení technické v Brně Technická 2896/2 616 69 BRNO Česká Republika. URL: http://dl.uk.fme.vutbr.cz/zobraz_soubor.php?id=1791. (software)
Detail
MAZŮREK, I.: Damper_2DOF; Program pro simulaci F-v charakteristiky tlumiče. místnost B1/111 ÚSTAV KONSTRUOVÁNÍ Fakulta strojního inženýrství Vysoké učení technické v Brně Technická 2896/2 616 69 BRNO Česká Republika. URL: http://dl.uk.fme.vutbr.cz/zobraz_soubor.php?id=1801. (software)
Detail
MAZŮREK, I.: DelphiCore; Program pro simulaci binghamské reologie MR tlumiče. místnost B1/111 ÚSTAV KONSTRUOVÁNÍ Fakulta strojního inženýrství Vysoké učení technické v Brně Technická 2896/2 616 69 BRNO Česká Republika. URL: http://dl.uk.fme.vutbr.cz/zobraz_soubor.php?id=1802. (software)
Detail
SLÁMA, S.; NÁVRAT, T.; VOSYNEK, P.: držak66A50; Držák snímače Endevco model 66A50. B1/105 ÚMTMB FSI VUT v Brně Technická 2896/2 Brno 61669. URL: http://www.umt.fme.vutbr.cz/cz/ustav/produkty/. (funkční vzorek)
Detail
SLÁMA, S.; NÁVRAT, T.; VOSYNEK, P.: hrot; Hrot snímače síly. B1/105 ÚMTMB FSI VUT v Brně Technická 2896/2 Brno 61669. URL: http://www.umt.fme.vutbr.cz/cz/ustav/produkty/. (funkční vzorek)
Detail
KLAPKA, M.; ROZSYPÁLEK, T.: DynamoTR1; Software pro řízení zkoušek převodovek DynamoTR1. místnost: B1/111 ÚSTAV KONSTRUOVÁNÍ Fakulta strojního inženýrství Vysoké učení technické v Brně Technická 2896/2 616 69 BRNO. URL: http://dl.uk.fme.vutbr.cz/zobraz_soubor.php?id=1848. (software)
Detail
STRECKER, Z.; MAZŮREK, I.: GYRO; Snímač úhlové rychlosti - GYRO. Místnost A2/412; Ústav konstruování Fakulta strojního inženýrství Vysoké ucení technické v Brne Technická 2896/2, 616 69 Brno Ceská Republika. URL: http://dl.uk.fme.vutbr.cz/zobraz_soubor.php?id=1840. (funkční vzorek)
Detail
KLAPKA, M.; STRECKER, Z.; ROZSYPÁLEK, T.: HOP TR1; Řídicí panel stanice pro zkoušky převodovek. místnost: B1/111 ÚSTAV KONSTRUOVÁNÍ Fakulta strojního inženýrství Vysoké učení technické v Brně Technická 2896/2 616 69 BRNO. URL: http://dl.uk.fme.vutbr.cz/zobraz_soubor.php?id=1844. (funkční vzorek)
Detail
KLAPKA, M.; MAZŮREK, I.: SBox9; Stavitelné mikrofonní pole pro měření akustického výkonu. místnost: B1/111 ÚSTAV KONSTRUOVÁNÍ Fakulta strojního inženýrství Vysoké učení technické v Brně Technická 2896/2 616 69 BRNO. URL: http://dl.uk.fme.vutbr.cz/zobraz_soubor.php?id=1847. (funkční vzorek)
Detail
ŠTĚTINA, J.: BrDSM; Dynamic solidafication model for slab caster. VUT FSI v Brně, Technická 2, Brno A2/314. URL: http://www.energetickeforum.cz/vysledkyvyzkumu. (software)
Detail
SLÁMA, S.; NÁVRAT, T.: pripravek EN60068; Upínací přípravek pro dynamickou zkoušku ložiska. B1/105 ÚMTMB FSI VUT v Brně Technická 2896/2 Brno 61669. URL: http://www.umt.fme.vutbr.cz/cz/ustav/produkty/. (funkční vzorek)
Detail
SYNEK, M.: KM-S-4; Polohovací modul. MEDIA EFEKT,s.r.o., Kytnerova 93/3, 621 00 Brno. URL: http://www.mediaefekt.cz/. (prototyp)
Detail
STRECKER, Z.; MAZŮREK, I.: Program Advanced Motor Adjuster; Advanced Motor Adjuster. Místnost A2/412; Ústav konstruování Fakulta strojního inženýrství Vysoké ucení technické v Brne Technická 2896/2, 616 69 Brno Ceská Republika. URL: http://dl.uk.fme.vutbr.cz/zobraz_soubor.php?id=1858. (software)
Detail
SLÁMA, S.; NÁVRAT, T.: vana; Záchytná žebrovaná vana provozních kapalin při provádění dynamických zkoušek. B1/105 ÚMTMB FSI VUT v Brně Technická 2896/2 Brno 61669. URL: http://www.umt.fme.vutbr.cz/cz/ustav/produkty/. (funkční vzorek)
Detail
SLÁMA, S.; NÁVRAT, T.: priruba; Modulární příruba pro uchycení D-nox čerpacích modulů. B1/105 ÚMTMB FSI VUT v Brně Technická 2896/2 Brno 61669. URL: http://www.umt.fme.vutbr.cz/cz/ustav/produkty/. (funkční vzorek)
Detail
SLÁMA, S.; NÁVRAT, T.: zkusebni nadoba; Nerezová zkušební nádoba - Behalter. B1/105 ÚMTMB FSI VUT v Brně Technická 2896/2 Brno 61669. URL: http://www.umt.fme.vutbr.cz/cz/ustav/produkty/. (funkční vzorek)
Detail
SYNEK, M.; SINGULE, V.; BALABÁN, B.: Verikální větrná turbína; Elektrické vybavení verikální větrné turbíny. DEVON Rousínov, s.r.o. Npor. Krále 753/38 683 01 Rousínov-Slavíkovice. URL: http://www.slavikovice.info/?page_id=749. (prototyp)
Detail
GALDA, M.; BRANDEJS, J.: Aktivní závěs kapoty; Aktivní závěs kapoty. VUT-FSI, Ústav konstruování, A2/402. (funkční vzorek)
Detail
HALUZA, M.; KOUTNÝ, L.: savka FT; Savka Francisovy turbíny. Německo. (prototyp)
Detail
ŽÁK, R.; HALUZA, M.: Rozvaděč kašnové turbíny; Rozvaděč kašnové turbíny. Malá vodní elektrárna Gottne, Německo. (funkční vzorek)
Detail
ŽÁK, R.; HALUZA, M.: Kašnova turbína; Savka kašnové turbíny s oběžným kolem typu Francis. Vodní dílo Gottne, Německo. (prototyp)
Detail
SYNEK, M.; SINGULE, V.; BALABÁN, B.: Vrtací stroj; Automatizované ovládání vrtacího stroje. DEVON Rousínov, s.r.o. Npor. Krále 753/38 683 01 Rousínov-Slavíkovice. URL: http://www.slavikovice.info/?page_id=749. (prototyp)
Detail
KOUTNÝ, D.; KOPECKÝ, M.: TRB01; Transtibiální protéza. místnost A4/514 ÚSTAV KONSTRUOVÁNÍ Fakulta strojního inženýrství Vysoké učení technické v Brně Technická 2896/2 616 69 BRNO Česká Republika. URL: http://pom.uk.fme.vutbr.cz/pdf_projekt.php?id=278. (funkční vzorek)
Detail
KOUTNÝ, D.; VÁVRA, J.: KAFO_1; Koleno – kotníková ortéza s hydraulickým kolenním kloubem. Ústav konstruování, Fakulta strojního inženýrství, Vysoké učení technické v Brně, Technická 2896/2, 616 69 Brno, A4/514. URL: http://pom.uk.fme.vutbr.cz/pdf_projekt.php?id=277. (funkční vzorek)
Detail
KLIMEŠ, L.; MAUDER, T.; PÍŠTĚK, V.: VEE-RM Optimization; Viscous-elastic elements optimization of rheological models. http://www.energetickeforum.cz/fsi-vut-v-brne/vysledky-vyzkumu. URL: http://www.energetickeforum.cz/fsi-vut-v-brne/vysledky-vyzkumu. (software)
Detail
BENCALÍK, K.; TŘETINA, K.: Pružinový stend; Pružinový stend pro testování aktuátorů. C3a/308. (funkční vzorek)
Detail
Hydraulický stend; Stend pro testování hydraulického posilovače. LÚ. (funkční vzorek)
Detail
HORÁK, M.; PÍŠTĚK, A.; HLINKA, J.: bateriové skříně; Bateriové skříně letounu VUT 051 RAY. Letecký ústav. (funkční vzorek)
Detail
WEIS, M.: lože VUT 051 RAY; Motorové lože letounu VUT 051 RAY. Letecký ústav. (funkční vzorek)
Detail
DOBŠÁKOVÁ, L.; HALUZA, M.: Bánkiho turbína; Bánkiho turbína na zadané parametry. Kateřinky (u Liberce). (prototyp)
Detail
ŠÁLENÝ, V.; KATOLICKÝ, J.: Varhanní píšťala; Měřící zařízení pro validační experimenty výpočtové aeroakustiky (CAA). Sobriety s.r.o.. URL: http://www.energetickeforum.cz/fsi-vut-v-brne/vysledky-vyzkumu. (funkční vzorek)
Detail
DLOUHÝ, I.; VÁLKA, L.; ČUPERA, P.: nůžkové čelisti; Čelisti pro mechanické zatěžování segmentů trub. Areál FSI VUT - mechanická zkušebna ÚMVI NETME B3/109. (funkční vzorek)
Detail
VAŠÍČEK, A.; HOUŠKA, P.; HUZLÍK, R.; SINGULE, V.: MC001; Zařízení pro měření napětí, proudů a energie v třífázové síti. B3-406. URL: http://www.uvee.feec.vutbr.cz/fvzorky. (funkční vzorek)
Detail
HOUŠKA, P.: FEI-Stolek; Software pro řízení pěti-osého zařízení. FEI Czech Republic, s.r.o. Podnikatelská 6 612 00 Brno. URL: http://uai.fme.vutbr.cz/mechatronika/riv/. (software)
Detail
HOUŠKA, P.; ŠUBRT, K.: TEDS-Calibr; Kalibrátor snímačů. DURA Automotive Systems CZ, s.r.o. Průmyslový park 300, 742 21 Kopřivnice. URL: http://uai.fme.vutbr.cz/mechatronika/riv/. (software)
Detail
ANČÍK, Z.; VETIŠKA, V.; HADAŠ, Z.: TEG CAAE; Sestava termoelektrického generátoru pro energy harvesting v letecké aplikaci. FSI, VUT v Brně A4/716. URL: http://www.uvee.feec.vutbr.cz/fvzorky. (funkční vzorek)
Detail
BĚLOHRADSKÝ, P.; SKRYJA, P.; HUDÁK, I.: Vysokoteplotní termočlánek; Vodou chlazený vysokoteplotní termočlánek. ÚPEI FSI VUT v Brně, Technická 2, Brno, Těžká laboratoř C3. (funkční vzorek)
Detail
POHANKA, M.; KOTRBÁČEK, P.; HNÍZDIL, M.: FV06/LPTP/09/2013; Kalibrační tryska. LPTP/D3. (funkční vzorek)
Detail
HRAZDIL, V.; RAUDENSKÝ, M.; BULEJKO, P.: FV02/03/2013; Navíjecí zařízení dutých vláken. LPTP/ D5/428. (funkční vzorek)
Detail
HRAZDIL, V.; POHANKA, M.; KOTRBÁČEK, P.: FV04/LPTP/07/2013; Odstředivka na zalévání koncovek svazků dutých vláken. LPTP/D5/428. (funkční vzorek)
Detail
ANDRŠ, O.; KOVÁŘ, J.: MCUDCM; Modulární řídicí jednotka DC motorů. Plyne ze smluvních podmínek řešeného projektu.. URL: http://amlab.fme.vutbr.cz/riv. (funkční vzorek)
Detail
ANDRŠ, O.; KOVÁŘ, J.: TS01; Senzor ujeté dráhy. Plyne ze smluvních podmínek řešeného projektu.. URL: http://amlab.fme.vutbr.cz/riv. (funkční vzorek)
Detail
ANDRŠ, O.; KOVÁŘ, J.: LIPSCH; Solární nabíječka Li-Ion-Pol battery packu. Plyne ze smluvních podmínek řešeného projektu.. URL: http://amlab.fme.vutbr.cz/riv. (funkční vzorek)
Detail
POHANKA, M.; HNÍZDIL, M.; KOTRBÁČEK, P.: FV07/LPTP/09/2013; Kalibrátor teplotních čidel. LPTP/D3. (funkční vzorek)
Detail
HORSKÝ, J.; GUZEJ, M.: FV08/LPTP/12/2013; Stend na odmlžování automobilových světel. LPTP/D3. (funkční vzorek)
Detail
HORSKÝ, J.; GUZEJ, M.: FV09/LPTP/12/2013; Zvlhčovací zařízení. LPTP/D3. (funkční vzorek)
Detail
HORSKÝ, J.; KEJÍK, P.; KRIŠTOF, O.: FV10/LPTP/12/2013; Stend na měření chlazení hliníkových vzorků. LPTP/D3. (funkční vzorek)
Detail
ŠPLÍCHAL, J.: MT27A_system_rizeni; Systém řízení letounu VUT 061 Turbo. Instalován na prototypu letounu VUT 061 Turbo. (funkční vzorek)
Detail
MALIŠ, M.; URÍK, T.; ŠPLÍCHAL, J.; JURAČKA, J.: MT53A; Trup letounu VUT 061 Turbo. letiště Křižanov. (prototyp)
Detail
URÍK, T.; JURAČKA, J.; ŠPLÍCHAL, J.; SCHOŘ, P.; MALIŠ, M.: MT32A; Sendvičová kompozitní podvozková noha. letiště Křižanov. (prototyp)
Detail
ANDRŠ, O.; KOVÁŘ, J.: DCDPU; Výkonová jednotka napájení DC motorů. Plyne ze smluvních podmínek řešeného projektu.. URL: http://amlab.fme.vutbr.cz/riv. (funkční vzorek)
Detail
ANDRŠ, O.; KOVÁŘ, J.: DCDPU-SMD; Výkonová jednotka napájení DC motorů - SMD. Plyne ze smluvních podmínek řešeného projektu.. URL: http://amlab.fme.vutbr.cz/riv. (funkční vzorek)
Detail
ANDRŠ, O.; KOVÁŘ, J.: OPMD; Zařízení pro měření provozních teplot. Plyne ze smluvních podmínek řešeného projektu.. URL: http://amlab.fme.vutbr.cz/riv. (funkční vzorek)
Detail
ANDRŠ, O.; KOVÁŘ, J.: DETSD; Zkušební zařízení elektroniky pohonu. Plyne ze smluvních podmínek řešeného projektu.. URL: http://amlab.fme.vutbr.cz/riv. (funkční vzorek)
Detail
LAJZA, O.; POPELA, R.; DOUPNÍK, P.: chlazení; Chladící systém letounu VUT 061 Turbo. letoun VUT 061 Turbo. (funkční vzorek)
Detail
NAVRÁTIL, J.; DOUPNÍK, P.; POPELA, R.: chlazení pohonné soustavy RAY; Systém chlazení pohonné soustavy letounu VUT-051 RAY. letoun VUT-051 RAY. (funkční vzorek)
Detail
KRACÍK, P.; POSPÍŠIL, J.: Atmosférický stand; Experimentální zařízení pro hodnocení skrápěných trubkových svazků. Fakulta strojního inženýrství, VUT v Brně, Technická 2896/2, 616 69 Brno, Budova C3/314, místnost 2.2. URL: http://www.oei.fme.vutbr.cz/vysledky-vyzkumu.aspx. (funkční vzorek)
Detail
KOVÁŘ, J.; RUČKA, J.: ADAM GC; ADAM GC - Klientská aplikace pro distribuované výpočty. Na pracovišti autora - Vysoké učení technické v Brně, Fakulta strojního inženýrství, Technická 2, Brno 61669, místnost B1/313. URL: http://amlab.fme.vutbr.cz/riv Je nutné ťuknout na výsledek ADAM GC. (software)
Detail
MATĚJÁK, V.; PÍŠTĚK, A.: Prepuno; Prepuno. Letecký ústav Fakulta strojního inženýrství VUT v Brně. URL: http://lu.fme.vutbr.cz. (software)
Detail
BÍLEK, T.; POKORNÝ, J.; JÍCHA, M.: RaViFa; Radiační úhlové faktory. odbor termomechaniky a techniky prostředí, EÚ. URL: http://www.energetickeforum.cz/fsi-vut-v-brne/vysledky-vyzkumu. (software)
Detail
SMEJKAL, D.; BRANDEJS, J.: Univerzální pohonná jednotka; Dálkově řízená univerzální pohonná jednotka. DAKR, s.r.o Komenského 264, Hranice, 753 01. URL: http://dl.uk.fme.vutbr.cz/zobraz_soubor.php?id=1800. (funkční vzorek)
Detail
SLÁMA, S.; NÁVRAT, T.: Přípravek pro ventily DV-EG2; Univerzální přípravek pro kombinované dynamické a teplotní zkoušky 6ks ventilů DV-EG2. B1/105 ÚMTMB FSI VUT v Brně Technická 2896/2 Brno 61669. URL: http://www.umt.fme.vutbr.cz/cz/ustav/produkty/. (funkční vzorek)
Detail
SLÁMA, S.; NÁVRAT, T.: Systém RMS; Headexpander elektrodynamického zkušebního systému RMS SW 2-1240SWH600APP-TGE10-1 (SCP). B1/105 ÚMTMB FSI VUT v Brně Technická 2896/2 Brno 61669. URL: http://www.umt.fme.vutbr.cz/cz/ustav/produkty/. (funkční vzorek)
Detail
PALOUŠEK, D.; BRADA, M.: Rhino Head 01; Skript pro měření deformací lidské hlavy. místnost A4/516 ÚSTAV KONSTRUOVÁNÍ Fakulta strojního inženýrství Vysoké učení technické v Brně Technická 2896/2 616 69 BRNO. URL: http://pom.uk.fme.vutbr.cz/pdf_projekt.php?id=271. (software)
Detail
MAUDER, T.; CHARVÁT, P.: Multilayer wall with PCM; Multilayer wall with PCM. http://www.energetickeforum.cz/fsi-vut-v-brne/vysledky-vyzkumu. URL: http://www.energetickeforum.cz/fsi-vut-v-brne/vysledky-vyzkumu. (software)
Detail
TŮMA, J.; HOLUB, M.; VETIŠKA, J.; BRADÁČ, F.: ZJ-1/2/500; Jednoosá zatěžovací jednotka. VUT v Brně, FSI, Technická 2896/2, Brno hala - C1/118. URL: http://www.uvssr.fme.vutbr.cz/?page_id=1345. (funkční vzorek)
Detail
HADAŠ, Z.; KUČERA, D.: piezogenerátor; Tlačítkový piezogenerátor. FSI, VUT v Brně A4/714. URL: http://www.umt.fme.vutbr.cz/cz/ustav/produkty/. (funkční vzorek)
Detail
MAZAL, P.: HVD AE 1; Přípravek pro hodnocení vlivu drsnosti metodou AE. VUT v Brně, FSI, Technická 2, 61669 Brno, budova A3/109. URL: http://dl.uk.fme.vutbr.cz/zobraz_soubor.php?id=1862. (funkční vzorek)
Detail
KLIMEŠ, L.: TRNSYS Type253; TRNSYS Type253: TRNSYS module for 1D PCM layer heat transfer modelling. http://www.energetickeforum.cz/fsi-vut-v-brne/vysledky-vyzkumu. URL: http://www.energetickeforum.cz/fsi-vut-v-brne/vysledky-vyzkumu. (software)
Detail
VEJLUPEK, J.; GREPL, R.: KamnaKontrolUnit R1.0; Řídicí jednotka pohonu peletových kamen. A2/714 (mechlab) ÚMTMB FSI VUT v Brně Technická 2896/2 Brno 61669. URL: http://www.umt.fme.vutbr.cz/cz/ustav/produkty/. (prototyp)
Detail
ANDRŠ, O.; KOVÁŘ, J.; VETIŠKA, V.; HADAŠ, Z.; VETIŠKA, J.: MSCD-PLS; Mechanické řešení komplexní pohonné jednotky – pravá a levá strana. Plyne ze smluvních podmínek řešeného projektu.. URL: http://amlab.fme.vutbr.cz/riv. (funkční vzorek)
Detail
VETIŠKA, V.; ANDRŠ, O.; KOVÁŘ, J.; VETIŠKA, J.; HADAŠ, Z.: CHUCDU; Nabíjecí elektronika pro komplexní pohon. Plyne ze smluvních podmínek řešeného projektu.. URL: http://amlab.fme.vutbr.cz/riv. (funkční vzorek)
Detail
KOVÁŘ, J.; ANDRŠ, O.; VETIŠKA, V.; VETIŠKA, J.; HADAŠ, Z.: ICIFD-PU; Inteligentní řídící jednotka pro kompaktní pohon - primární jednotka. Plyne ze smluvních podmínek řešeného projektu.. URL: http://amlab.fme.vutbr.cz/riv. (funkční vzorek)
Detail
KOVÁŘ, J.; ANDRŠ, O.; VETIŠKA, V.; HADAŠ, Z.; VETIŠKA, J.: ICIFD-SU; Inteligentní řídící jednotka pro kompaktní pohon - sekundární jednotka. Plyne ze smluvních podmínek řešeného projektu.. URL: http://amlab.fme.vutbr.cz/riv. (funkční vzorek)
Detail
JECHA, D.; SKRYJA, P.; JEDLIČKA, F.; BRUMMER, V.: KatOx Sokolov; Poloprovozní jednotka technologie katalytické oxidace na jednotce 2U-600. Momentive Specialty Chemicals, a.s. Sokolov. (poloprovoz)
Detail
SKRYJA, P.; JECHA, D.; BRUMMER, V.: Ejektor KatOx Sokolov; Ejektor spalin pro jednotku katalytické oxidace. Momentive Specialty Chemicals, a.s. Sokolov. (funkční vzorek)
Detail
NÁVRAT, T.; PETRUŠKA, J.; VOSYNEK, P.; VLK, M.; HOUFEK, L.; HOUFEK, M.; TOMÁNEK, J.: LKDS 800; Klikový lis LKDS 800. Hayes Lemmerz Autokola, a.s. Vratimovská ul. 707 70700 Ostrava Kunčice. URL: http://www.umt.fme.vutbr.cz/cz/ustav/produkty/. (funkční vzorek)
Detail
BRANDEJS, J.; NEVRLÝ, J.: Měření průhybu plachetky; Zařízení pro měření průhybu filtrační plachetky. VUT-FSI, A2/402. URL: http://dl.uk.fme.vutbr.cz/zobraz_soubor.php?id=1757. (funkční vzorek)
Detail
VRBKA, M.; BOSÁK, D.: rezervoár - vana; Rezervoár maziva pro realizaci plně zaplaveného EHD kontaktu za podmínek čistého skluzu. A2/421. URL: http://dl.uk.fme.vutbr.cz/zobraz_soubor.php?id=1857. (funkční vzorek)
Detail
PALOUŠEK, D.; KOBZA, M.; KOUKAL, O.; KREJČÍ, M.; MACHÁČEK, O.; NEVRLÝ, J.: Stand 01; Stand pro 3D skenování závitových tyčí. místnost A4/516 ÚSTAV KONSTRUOVÁNÍ Fakulta strojního inženýrství Vysoké učení technické v Brně Technická 2896/2 616 69 BRNO. URL: http://pom.uk.fme.vutbr.cz/pdf_projekt.php?id=272. (funkční vzorek)
Detail
KOUTECKÝ, T.; PALOUŠEK, D.; RANUŠA, M.; VRÁNA, R.; SABO, K.; URBAN, F.: 3DOS-UK-2; 3D laserový skener. laboratoř č. A4/516 ÚSTAV KONSTRUOVÁNÍ Fakulta strojního inženýrství Vysoké učení technické v Brně Technická 2896/2 616 69 BRNO Česká Republika. URL: http://dl.uk.fme.vutbr.cz/zobraz_soubor.php?id=1759. (funkční vzorek)
Detail
AUGSTE, J.; HOLUB, M.; KNOFLÍČEK, R.; NOVOTNÝ, T.; BRADÁČ, F.: ECO Design v1.0; Software pro vizualizaci energetických toků výrobních strojů. VUT v Brně, FSI. Technická 2/ 616 69, Brno UVSSR. URL: http://www.uvssr.fme.vutbr.cz/?page_id=1353. (software)
Detail
SVOBODA, P.; ZIMMERMAN, M.: Měřicí aparatura; Konstrukce přípravku pro studium axiálních sil ve šroubech. Pokorný, spol. s.r.o. Brno, Trnkova 115/2788.. URL: http://dl.uk.fme.vutbr.cz/zobraz_soubor.php?id=1851. (funkční vzorek)
Detail
SVOBODA, P.; KREJČÍ, P.: Měřicí karta; Měřicí karta pro zpracování signálu z tenzometrů. Pokorný, spol. s.r.o. Brno, Trnkova 115/2788.. URL: http://dl.uk.fme.vutbr.cz/zobraz_soubor.php?id=1850. (funkční vzorek)
Detail
SVOBODA, P.; KREJČÍ, P.: BoltMSR; Software pro vyhodnocení maximálních axiálních sil ve šroubech. místnost A2/421 - Tribologická laboratoř ÚSTAV KONSTRUOVÁNÍ Vysoké učení technické v Brně, FSI Technická 2896/2 616 69 BRNO. URL: http://dl.uk.fme.vutbr.cz/zobraz_soubor.php?id=1849. (software)
Detail
SVOBODA, P.; HOUFEK, L.; HOUFEK, M.: Tenzometry; Univerzální tenzometrický člen pro měření krouticího momentu a axiálních sil ve šroubech. Pokorný, spol. s.r.o. Brno, Trnkova 115/2788.. URL: http://dl.uk.fme.vutbr.cz/zobraz_soubor.php?id=1852. (funkční vzorek)
Detail
HOUFEK, M.; HOUFEK, L.: N1-MK20Nm-A; Snímač kroutícího momentu 20Nm. Vysoké učení technické v Brně, Technicka 2 A2/715. URL: http://www.umt.fme.vutbr.cz/cz/ustav/produkty/. (funkční vzorek)
Detail
KOŠŤÁL, D.; SVOBODA, P.: Simulátor; Systém zajištění osy rotace valivého elementu pro tribologický simulátor. místnost A2/401 ÚSTAV KONSTRUOVÁNÍ Vysoké učení technické v Brně, FSI Technická 2896/2 616 69 BRNO. URL: http://dl.uk.fme.vutbr.cz/zobraz_soubor.php?id=1854. (funkční vzorek)
Detail
KREJČÍ, P.: HalfDuplexCom4Ch; Jednotka pro komunikaci po jednom drátě - 4 kanálová varianta. A2/713b ÚMTMB FSI VUT v Brně Technická 2896/2 Brno 61669. URL: http://www.umt.fme.vutbr.cz/cz/ustav/produkty/. (funkční vzorek)
Detail
KREJČÍ, P.: HalfDuplexCom16Ch; Jednotka pro komunikaci po jednom drátě - 16 kanálová varianta. A2/713b ÚMTMB FSI VUT v Brně Technická 2896/2 Brno 61669. URL: http://www.umt.fme.vutbr.cz/cz/ustav/produkty/. (funkční vzorek)
Detail
PALOUŠEK, D.; MACHÝČEK, D.; GREPL, R.; KREJČÍ, P.; VEJLUPEK, J.: Inkubátor 01; Bioinkubátor pro transport buněčných struktur. Funkční vzorek je umístěn: Laboratoř integrity genomu, Lékařská fakulta, Šlechtitelů 11 A, Místnost: 3.21, Olomouc Česká Republika. URL: http://pom.uk.fme.vutbr.cz/pdf_projekt.php?id=273. (funkční vzorek)
Detail
HOUFEK, M.; HOUFEK, L.: 001; Statický momentový snímač přítlaku dvěří rozvaděcí skříně. ABB s.r.o. pobočka Brno-Dolní Heršpice Vídeňská 117/113a 619 00 Brno-Dolní Heršpice. URL: http://www.umt.fme.vutbr.cz/cz/ustav/produkty/. (funkční vzorek)
Detail
HOUFEK, M.; HOUFEK, L.: 001; Dynamický a statický stand pro měření dveří rozvaděcích skříní. ABB s.r.o. pobočka Brno-Dolní Heršpice Vídeňská 117/113a 619 00 Brno-Dolní Heršpice. URL: http://www.umt.fme.vutbr.cz/cz/ustav/produkty/. (funkční vzorek)
Detail
HORSKÝ, J.; ZAHRADNÍK, R.: FV06/11/2012; Zařízení pro měření tepelných toků v okolí žárovek. FSI/LPTP. (funkční vzorek)
Detail
HORSKÝ, J.; KOTRBÁČEK, P.: FV04/11/2012; Zkušební zařízení pro zatěžování vzorků za velmi vysokých teplot (do 1650 stupňů Celsia). FSI/LPTP. (funkční vzorek)
Detail
BRANDEJS, J.; PALOUŠEK, D.: Naviják; Lesní naviják. Solaris24 s.r.o. Kanice 205 664 01. URL: http://dl.uk.fme.vutbr.cz/zobraz_soubor.php?id=1843. (funkční vzorek)
Detail
BĚLOHRADSKÝ, P.; SKRYJA, P.: Kyslíkový difuzor; Kyslíkový difuzor. ÚPEI FSI VUT v Brně, Technická , Brno, Těžká laboratoř C3. (funkční vzorek)
Detail
JEDELSKÝ, J.; JÍCHA, M.: laser knife; Světelný nůž s pevnolátkovým laserem. Vysoké učení technické v Brně, Fakulta strojního inženýrství, Technická 2896/2, 61669 Brno, místnost C3/0213c. URL: http://www.energetickeforum.cz/fsi-vut-v-brne/vysledky-vyzkumu. (funkční vzorek)
Detail
ČAVOJ, O.: Xwind-PV_v04; Xwind-PV. FSI VUT v Brně, Technická 2, Brno 616 69, místnost D5/435. URL: http://www.iae.fme.vutbr.cz/vyzkum-produkty-vav. (software)
Detail
BLAŤÁK, O.; VANČURA, J.; ČAVOJ, O.: Experimentální vozidlo - aero; Experimentální vozidlo pro měření aerodynamické stability. C1/101. URL: http://www.iae.fme.vutbr.cz/vyzkum-produkty-vav. (funkční vzorek)
Detail
VANČURA, J.; BLAŤÁK, O.; KUČERA, P.: Fixace polohy karoserie; Přípravek pro fixaci polohy karoserie. C1/101. URL: http://www.iae.fme.vutbr.cz/vyzkum-produkty-vav. (funkční vzorek)
Detail
KUČERA, P.; VANČURA, J.; ROZSÍVAL, J.; BLAŤÁK, O.: Fixace tlumičů McPherson; Výškově stavitelné tlumiče pro zavěšení MacPherson. C1/101. URL: http://www.iae.fme.vutbr.cz/vyzkum-produkty-vav. (funkční vzorek)
Detail
KUČERA, P.; VANČURA, J.; ROZSÍVAL, J.; BLAŤÁK, O.: Fixace tlumičů zadní náprava; Výškově stavitelné tlumiče pro zadní zavěšení. C1/101. URL: http://www.iae.fme.vutbr.cz/vyzkum-produkty-vav. (funkční vzorek)
Detail
JURAČKA, J.; RŮŽIČKA, M.; PÍŠTĚK, A.: prototyp 001; Letoun VUT 061 Turbo. letiště Křižanov. URL: http://lu.fme.vutbr.cz. (prototyp)
Detail
HEJTMÁNEK, P.: SSI Analysis; SSI Analysis. FSI VUT v Brně, Technická 2, Brno 616 69, místnost D5/435. URL: http://www.iae.fme.vutbr.cz/vyzkum-produkty-vav. (software)
Detail
SLÁMA, S.; NÁVRAT, T.; VOSYNEK, P.: Víko VW MQB A1 HYBRID; Víko nádoby pro dynamické zkoušky VW MQB A1 HYBRID. B1/105 ÚMTMB FSI VUT v Brně Technická 2896/2 Brno 61669. URL: http://www.umt.fme.vutbr.cz/cz/ustav/produkty/. (funkční vzorek)
Detail
VEJLUPEK, J.; KREJCÍ, P.: ILS1 LabView Library; Knihovna do LabView pro ovládání pohonů Berger Lahr ILS1x po RS485. A2/714 ÚMTMB FSI VUT v Brně Technická 2896/2 Brno 61669. URL: https://www.vutbr.cz/www_base/gigadisk.php?i=86503ae6a. (software)
Detail
STRECKER, Z.; ROUPEC, J.: PWM kontrolér MR tlumiče; PWM kontrolér pro MR tlumič. Místnost A2/412; Ústav konstruování Fakulta strojního inženýrství Vysoké ucení technické v Brne Technická 2896/2, 616 69 Brno Ceská Republika. URL: http://dl.uk.fme.vutbr.cz/zobraz_soubor.php?id=1770. (funkční vzorek)
Detail
ROUPEC, J.; KUBIK, M.; STRECKER, Z.; MAZŮREK, I.: TSN 87; Zařízení pro ověření MKP analýzy magnetického pole v.2. místnost A2/412 ÚSTAV KONSTRUOVÁNÍ Fakulta strojního inženýrství Vysoké učení technické v Brně Technická 2896/2 616 69 BRNO Česká Republika. URL: http://dl.uk.fme.vutbr.cz/zobraz_soubor.php?id=1775. (funkční vzorek)
Detail
Bateriový vozík; Manipulační vozík pro baterie letounu VUT 051 RAY. LÚ. (funkční vzorek)
Detail
PAVLÍK, J.; PAVLÍK, J.; BRADÁČ, F.: Vstřelovací automat; Vstřelovací automat s integrovanými periferiemi. GIFOS, s.r.o. Kšírova 263c/733 619 00 Brno - Horní Heršpice. URL: http://www.gifos.eu. (prototyp)
Detail
PAVLÍK, J.; BRADÁČ, F.: Závěsná bruska; Závěsná bruska. GIFOS, s.r.o., Kšírova 263c/733, 619 00 Brno - Horní Heršpice. URL: http://www.gifos.eu. (prototyp)
Detail
PAVLÍK, J.; NOVOTNÝ, T.; BRADÁČ, F.: Automatická pila; Automatická pila pro dělení laminátových profilů. GIFOS, s.r.o., Kšírova 263c/733, 619 00 Brno - Horní Heršpice. URL: http://www.gifos.eu. (prototyp)
Detail
PAVLÍK, J.; BRADÁČ, F.; BILÍK, M.: Dávkování grafitu; Speciální zařízení pro dávkování grafitu. GIFOS, s.r.o., Kšírova 263c/733, 619 00 Brno - Horní Heršpice. URL: http://www.gifos.eu. (prototyp)
Detail
PAVLÍK, J.; BRADÁČ, F.; NOVOTNÝ, T.: Dvouramenný mísič; Dvouramenný průběžný mísič 2-5 tun/h. GIFOS, s.r.o., Kšírova 263c/733, 619 00 Brno - Horní Heršpice. URL: http://www.gifos.eu. (prototyp)
Detail
PAVLÍK, J.; PAVLÍK, J.; BRADÁČ, F.: Vytloukaci rošt; Vytloukaci rošt 2x2m. GIFOS, s.r.o., Kšírova 263c/733, 619 00 Brno - Horní Heršpice. URL: http://www.gifos.eu. (prototyp)
Detail
PAVLÍK, J.; BRADÁČ, F.; TŮMA, Z.: Vibrační dopravník; Šikmý vibrační dopravník. GIFOS, s.r.o., Kšírova 263c/733, 619 00 Brno - Horní Heršpice. URL: http://www.gifos.eu. (prototyp)
Detail
PAVLÍK, J.; BRADÁČ, F.: Plnící zařízení; Plnící zařízení pískovače tramvají. GIFOS, s.r.o., Kšírova 263c/733, 619 00 Brno - Horní Heršpice. URL: http://www.gifos.eu. (prototyp)
Detail
PAVLÍK, J.; BRADÁČ, F.: Plnící pistole 1; Plnící pistole verze 1. GIFOS, s.r.o., Kšírova 263c/733, 619 00 Brno - Horní Heršpice. URL: http://www.gifos.eu. (funkční vzorek)
Detail
PAVLÍK, J.; BRADÁČ, F.: Plnící pistole 2; Plnící pistole verze 2. GIFOS, s.r.o., Kšírova 263c/733, 619 00 Brno - Horní Heršpice. URL: http://www.gifos.eu. (prototyp)
Detail
NIEDOBA, P.; JÍCHA, M.; ČERMÁK, L.: Ghost Particles; Ghost Particles. http://www.energetickeforum.cz/fsi-vut-v-brne/vysledky-vyzkumu. URL: http://www.energetickeforum.cz/fsi-vut-v-brne/vysledky-vyzkumu. (software)
Detail
POKORNÝ, J.; FIŠER, J.; JÍCHA, M.: VTSCC; Zkušební virtuální stand vozidla. Odbor termomechaniky a techniky prostředí. URL: http://www.energetickeforum.cz/fsi-vut-v-brne/vysledky-vyzkumu. (software)
Detail
BOBÁK, P.; PAVLAS, M.: Torreo; Torreo - software pro zpracování dat z měření parametrů vlhkého vzduchu v odtahu ze sušicích zařízení. Ústav procesního a ekologického inženýrství, Fakulta strojního inženýrství, Vysoké učení technické v Brně, Technická 2896/2, 616 69 Brno. URL: http://www.upei.fme.vutbr.cz. (software)
Detail
HORT, F.; MAZAL, P.: KSEHL 2010; Kombinovaný systém experimentálního hodnocení životnosti radiálních ložisek. VUT v Brně, FSI, Technická 2, A3/110 Laboratoř životnosti ložisek. URL: http://dl.uk.fme.vutbr.cz/zobraz_soubor.php?id=1254. (funkční vzorek)
Detail
KATOLICKÝ, J.; JÍCHA, M.: T-ALS-H; Třídič uhelného prachu. ALSTOM s.r.o. Power Service Olomoucká 7/9 656 66 Brno. (funkční vzorek)
Detail
MAZŮREK, I.; ROUPEC, J.; STRECKER, Z.: Demo; Průtokový MR ventil. místnost B1/111 ÚSTAV KONSTRUOVÁNÍ Fakulta strojního inženýrství Vysoké učení technické v Brně Technická 2896/2 616 69 BRNO Česká Republika. URL: http://dl.uk.fme.vutbr.cz/zobraz_soubor.php?id=1487. (funkční vzorek)
Detail
MAZŮREK, I.; STRECKER, Z.: Mrkos1; Expanzní nádobka s MR ventilem. místnost B1/111 ÚSTAV KONSTRUOVÁNÍ Fakulta strojního inženýrství Vysoké učení technické v Brně Technická 2896/2 616 69 BRNO Česká Republika. URL: http://dl.uk.fme.vutbr.cz/zobraz_soubor.php?id=1489. (funkční vzorek)
Detail
MAZŮREK, I.: Elfi36; Experimentální magnetoreologický tlumič. místnost B1/111 ÚSTAV KONSTRUOVÁNÍ Fakulta strojního inženýrství Vysoké učení technické v Brně Technická 2896/2 616 69 BRNO Česká Republika. URL: http://dl.uk.fme.vutbr.cz/zobraz_soubor.php?id=1490. (funkční vzorek)
Detail
MAZŮREK, I.; RŮŽIČKA, B.: SynPor; Stanice pro zkoušky synchronizace převodovky. místnost B1/111 ÚSTAV KONSTRUOVÁNÍ Fakulta strojního inženýrství Vysoké učení technické v Brně Technická 2896/2 616 69 BRNO Česká Republika. URL: http://dl.uk.fme.vutbr.cz/zobraz_soubor.php?id=1491. (funkční vzorek)
Detail
MAZŮREK, I.: MultiGillopEvoMR; Program pro parametrizaci charakteristiky MR tlumiče. místnost B1/111 ÚSTAV KONSTRUOVÁNÍ Fakulta strojního inženýrství Vysoké učení technické v Brně Technická 2896/2 616 69 BRNO Česká Republika. URL: http://dl.uk.fme.vutbr.cz/zobraz_soubor.php?id=1492. (software)
Detail
MAZŮREK, I.: Overcross; Program pro simulaci přejezdového testu podvozku. místnost B1/111 ÚSTAV KONSTRUOVÁNÍ Fakulta strojního inženýrství Vysoké učení technické v Brně Technická 2896/2 616 69 BRNO Česká Republika. URL: http://dl.uk.fme.vutbr.cz/zobraz_soubor.php?id=1493. (software)
Detail
MAZŮREK, I.: Dokmit; Program pro simulaci dokmitového testu podvozku. místnost B1/111 ÚSTAV KONSTRUOVÁNÍ Fakulta strojního inženýrství Vysoké učení technické v Brně Technická 2896/2 616 69 BRNO Česká Republika. URL: http://dl.uk.fme.vutbr.cz/zobraz_soubor.php?id=1494. (software)
Detail
NÁVRAT, T.; SLÁMA, S.: ABB OCA 0126; Přípravek na testování izolátorů. ABB s.r.o. Technology Center Videnska 117 619 00, Brno, Czech Republic, CZ. URL: http://www.umt.fme.vutbr.cz/cz/ustav/produkty/. (funkční vzorek)
Detail
NÁVRAT, T.; SLÁMA, S.; HOUFEK, L.; PETRUŠKA, J.: Beran lisu EX; Rozšířený beran lisu pro lisování konglomerovaného kamene. Technistone, a.s. Bratří Štefanů 1070 50003 Hradec Králové. (funkční vzorek)
Detail
MAZAL, P.: SSZCS 1; Systém pro srovnávací zkoušky citlivosti snímačů AE. VUT FSI, Technická 2, Brno, budova A3, laboratoř 109. URL: http://pom.uk.fme.vutbr.cz/pdf_projekt.php?id=195. (funkční vzorek)
Detail
ČERNÝ, M.; MAZAL, P.: Systém VPDV; Systém verifikace parametrů dlouhých vlnovodů. VUT v Brně, FSI, Technická 2, A3/109. URL: http://dl.uk.fme.vutbr.cz/zobraz_soubor.php?id=1550. (funkční vzorek)
Detail
BORÁŇ, J.; ELSÄSSER, T.; HOUDKOVÁ, L.: SolarUP-ŘHS; Řetěžový hrabicový systém. ČOV Modřice. (funkční vzorek)
Detail
DRÁPAL, L.; PÍŠTĚK, V.; NOVOTNÝ, P.: Special Crankshaft R3; Crankshaft of Special Three-cylinder Engine. Laboratoře C3 Ústavu automobilního a dopravního zařízení Fakulty strojního inženýrství Vysokého učení technického v Brně – Technická 2896/2, 616 69 Brno. URL: http://www.iae.fme.vutbr.cz/cs/system/files/2011_FV_Drapal_--_Klikovy_hridel_nestandardni.pdf. (funkční vzorek)
Detail
NOVOTNÝ, P.; PÍŠTĚK, V.: GBlowBy 1.0; GBlowBy 1.0. A1/616. URL: http://www.uai.fme.vutbr.cz. (software)
Detail
SYNEK, M.: KM-NS-1; Přechodový spojovací modul. MEDIA EFEKT, s.r.o. Kytnerova 93/3 621 00 Brno. URL: http://www.mediaefekt.cz/. (funkční vzorek)
Detail
SYNEK, M.: KM-S-2; Přechodový spojovací modul varianta 2 Přechodový spojovací modul varianta 2. MEDIA EFEKT, s.r.o. Kytnerova 93/3 621 00 Brno. URL: http://www.mediaefekt.cz/. (funkční vzorek)
Detail
SYNEK, M.: UCHYT; Multifunkční úchyt. MEDIA EFEKT, s.r.o. Kytnerova 93/3 621 00 Brno. URL: http://www.mediaefekt.cz/. (funkční vzorek)
Detail
SVÍDA, D.; VÉVODA, A.: Brzdové stanoviště 500kW; Brzdové stanoviště pro měření motorů do výkonu 500kW. Lab. ÚADI C3. URL: http://www.iae.fme.vutbr.cz/cs/produkty-vav. (funkční vzorek)
Detail
SVÍDA, D.; HERKA, M.: Cylinder Flow Testing Stand; Zkušební stanoviště pro měření proudového pole ve válci motoru. Lab. ÚADI C3. URL: http://www.iae.fme.vutbr.cz/cs/produkty-vav. (funkční vzorek)
Detail
BERAN, M.: Startér test UNI; Zařízení pro zkoušky životnosti spouštěče. Lab. ÚADI C3. URL: http://www.iae.fme.vutbr.cz/cs/produkty-vav. (funkční vzorek)
Detail
VANČURA, J.; BLAŤÁK, O.; HEJTMÁNEK, P.: Experimentální vozidlo CW; Experimentální vozidlo CW 1.0. C1/101. URL: http://www.iae.fme.vutbr.cz/cs/system/files/2011_FV_Vancura-Experimentalni_vozidlo_CW 1.0.pdf. (funkční vzorek)
Detail
VANČURA, J.; BLAŤÁK, O.; HEJTMÁNEK, P.: Zkušební trať; Zkušební trať TPF 1.0. C1/101. URL: http://www.iae.fme.vutbr.cz/cs/system/files/2011_FV_Vancura-Zkusebni_trat_TPF_1.0.pdf. (funkční vzorek)
Detail
BLAŤÁK, O.; UŠELA, M.: Měřicí volant SWA; Měřicí volant SWA 1.0. A1/619. URL: http://www.iae.fme.vutbr.cz/cs/system/files/2011_FV_Blatak-Merici_volant_SWA_1.0.pdf. (funkční vzorek)
Detail
RAMÍK, P.; BLAŤÁK, O.; LNĚNIČKA, M.: Těhlice přední formule; Těhlice přední – formulový vůz s nízkým výkonem. C1/101. URL: http://www.iae.fme.vutbr.cz/cs/system/files/2011_FV_Ramik-Tehlice_predni_formulovy_vuz_s_nizkym_vykonem.pdf. (funkční vzorek)
Detail
RAMÍK, P.; BLAŤÁK, O.; NOVÁK, P.: Těhlice zadní formule; Těhlice zadní – formulový vůz s nízkým výkonem. C1/101. URL: http://www.iae.fme.vutbr.cz/cs/system/files/2011_FV_Ramik-Tehlice_zadni_formulovy_vuz_s_nizkym_vykonem.pdf. (funkční vzorek)
Detail
RAMÍK, P.; BLAŤÁK, O.; HAJER, V.: Trubkový rám formule; Trubkový rám formulového vozu s nízkým výkonem. C1/101. URL: http://www.iae.fme.vutbr.cz/cs/system/files/2011_FV_Ramik-Ram_formuloveho_vozu_s_nizkym_vykonem.pdf. (funkční vzorek)
Detail
RAMÍK, P.; BLAŤÁK, O.; MARTINEC, P.: Deformační člen formule; Deformační člen formulového vozu s nízkým výkonem. C1/101. URL: http://www.iae.fme.vutbr.cz/cs/system/files/2011_FV_Ramik-Deformacni_clen_formuloveho_vozu_s_nizkym_vykonem.pdf. (funkční vzorek)
Detail
RAMÍK, P.; BLAŤÁK, O.; PAULUS, L.; POSPÍŠIL, J.: Systém řízení formule; Systém řízení formulového vozu s nízkým výkonem. C1/101. URL: http://www.iae.fme.vutbr.cz/cs/system/files/2011_FV_Ramik-System_rizeni_formuloveho_vozu_s_nizkym_vykonem.pdf. (funkční vzorek)
Detail
PORTEŠ, P.; DVOŘÁK, K.; BLAŤÁK, O.: Tenzortest; Tenzortest 1.0. C1/101. URL: http://www.iae.fme.vutbr.cz/cs/system/files/2011_FV_Blatak-Tenzortest_1.0.pdf. (funkční vzorek)
Detail
VANČURA, J.; BLAŤÁK, O.; PORTEŠ, P.; HEJTMÁNEK, P.: Jxyz metr; Jxyz meter 1.0. C1/101. URL: http://www.iae.fme.vutbr.cz/cs/system/files/2011_FV_Vancura-Jxyz_metr_1.0.pdf. (funkční vzorek)
Detail
PORTEŠ, P.; HEJTMÁNEK, P.: Přední náprava MSZVF2011; Přední náprava malosériového závodního vozidla. FSI VUT v Brně, Technická 2, Brno 616 69, Labortoř C1. URL: http://www.iae.fme.vutbr.cz/cs/system/files/2011_FV_Portes-MSZV F2011.pdf. (funkční vzorek)
Detail
PORTEŠ, P.; HEJTMÁNEK, P.: Zadní náprava MSZVR2011; Zadní náprava malosériového závodního vozidla. FSI VUT v Brně, Technická 2, Brno 616 69 Laboratoř C1. URL: http://www.iae.fme.vutbr.cz/cs/system/files/2011_FV_Portes-MSZV R2011.pdf. (funkční vzorek)
Detail
RAMÍK, P.; BLAŤÁK, O.; TOVARYŠ, M.: Hnací ústrojí F; Hnací ústrojí malého experimentálního vozidla. C1/101. URL: http://www.iae.fme.vutbr.cz/cs/system/files/2011_FV_Blatak-Hnaci_ustroji_maleho_experimentalniho_vozidla.pdf. (funkční vzorek)
Detail
SVÍDA, D.; MALOVANÝ, D.: Chlazení F011; Chladicí systém pro malé experimentální vozidlo. Lab. ÚADI C1. URL: http://www.iae.fme.vutbr.cz/cs/produkty-vav. (funkční vzorek)
Detail
SVÍDA, D.; ADÁMEK, L.: Sací potrubí F011; Sací potrubí pro malé experimentální vozidlo. Lab. ÚADI C1. URL: http://www.iae.fme.vutbr.cz/cs/produkty-vav. (funkční vzorek)
Detail
SVÍDA, D.; DOLÁK, J.; FAJKUS, M.: Výfukové potrubí F011; Výfukové potrubí pro malé experimentální vozidlo. Lab. ÚADI C1. URL: http://www.iae.fme.vutbr.cz/cs/produkty-vav. (funkční vzorek)
Detail
SVÍDA, D.; ADÁMEK, L.; DOLÁK, J.; FAJKUS, M.; JANOUŠEK, M.: Fuel System F011; Palivový systém a pro malé experimentální vozidlo. Lab. ÚADI C1. URL: http://www.iae.fme.vutbr.cz/cs/produkty-vav. (funkční vzorek)
Detail
KUČERA, P.; PORTEŠ, P.: Moment of inertia v1.0; Moment of inertia v1.0. FSI VUT v Brně, Technická 2, Brno, 616 69, místnost A1/621. URL: http://www.iae.fme.vutbr.cz/cs/system/files/2011_AS_Kucera - Moment of inertia.pdf. (software)
Detail
SVÍDA, D.; BERAN, M.: Cycle Test v1.0; Cycle Test v1.0. Lab. ÚADI C3. URL: http://www.iae.fme.vutbr.cz/cs/produkty-vav. (software)
Detail
PALOUŠEK, D.; KREJČÍ, P.; LUX, M.: RR_01; Robotická ruka. místnost A4/516 ÚSTAV KONSTRUOVÁNÍ Fakulta strojního inženýrství Vysoké učení technické v Brně Technická 2896/2 616 69 BRNO. URL: http://pom.uk.fme.vutbr.cz/pdf_projekt.php?id=270. (funkční vzorek)
Detail
MAUDER, T.: 3D Continuous Casting Model; 3D Continuous Casting Model. http://ottp.fme.vutbr.cz/vysledkyvyzkumu. URL: http://ottp.fme.vutbr.cz/vysledkyvyzkumu. (software)
Detail
FIŠER, J.; POKORNÝ, J.: Cabin-metr; Systém pro mobilní měření prostředí v kabině osobního automobilu. FSI, VUT v Brně, těžké laboratoře OTTP. URL: http://www.energetickeforum.cz/fsi-vut-v-brne/vysledky-vyzkumu. (funkční vzorek)
Detail
KATOLICKÝ, J.: UST2A; Uzel mísení spalin. Teplárna Strakonice. URL: http://www.energetickeforum.cz/fsi-vut-v-brne/vysledky-vyzkumu. (funkční vzorek)
Detail
KATOLICKÝ, J.; JÍCHA, M.: H447N0M1; Vstřikovací jednotka primárního chladícího uzlu. Vítkovice Power Engineering. URL: http://www.energetickeforum.cz/fsi-vut-v-brne/vysledky-vyzkumu. (funkční vzorek)
Detail
KATOLICKÝ, J.; JÍCHA, M.: H447N0M2; Vstřikovací jednotka sekundárního chladícího uzlu. Vítkovice Power Engineering. URL: http://www.energetickeforum.cz/fsi-vut-v-brne/vysledky-vyzkumu. (funkční vzorek)
Detail
ŠTĚTINA, J.: TECHSTEELX; Technologie plynulého odlévání ocelových bram pro náročné prostředí se snížením výskytem povrchových vad. EVRAZ VITKOVICE STEEL a.s. Ostrava-Vítkovice. URL: http://www.energetickeforum.cz/fsi-vut-v-brne/vysledky-vyzkumu. (ověřená technologie)
Detail
KATOLICKÝ, J.; JÍCHA, M.: T-ALS-H-V3; Třídič uhelného prachu T- E. ALSTOM s.r.o. Power Service Olomoucká 7/9 656 66 Brno. URL: http://www.energetickeforum.cz/fsi-vut-v-brne/vysledky-vyzkumu. (funkční vzorek)
Detail
ŠTĚTINA, J.: BRDBSTEEL; Databázový program termofyzikálních vlastností ocelí. VUT FSI Technická 2 Brno 61669. URL: http://www.energetickeforum.cz/fsi-vut-v-brne/vysledky-vyzkumu. (software)
Detail
KERMES, V.; SKRYJA, P.: Stabilizační hořák dlouhý; Stabilizační hořák dlouhý 20kW. Dokumentace: FSI VUT v Brně, Technická 2, Brno, A1/924 Hořák: na zkušebně hořáků. (funkční vzorek)
Detail
ROUPEC, J.; STRECKER, Z.; BEDŘICH, M.: Kopeling 1; MR spojka v.1. místnost A2/412 ÚSTAV KONSTRUOVÁNÍ Fakulta strojního inženýrství Vysoké učení technické v Brně Technická 2896/2 616 69 BRNO Česká Republika. URL: http://dl.uk.fme.vutbr.cz/zobraz_soubor.php?id=1623. (funkční vzorek)
Detail
ROUPEC, J.; STRECKER, Z.; KUBIK, M.: TSN 86; Zařízení pro ověření MKP analýzy magnetického pole. místnost A2/412 ÚSTAV KONSTRUOVÁNÍ Fakulta strojního inženýrství Vysoké učení technické v Brně Technická 2896/2 616 69 BRNO Česká Republika. URL: http://dl.uk.fme.vutbr.cz/zobraz_soubor.php?id=1775. (funkční vzorek)
Detail
JECHA, D.; CHLÁPEK, P.; DVOŘÁK, R.; BÉBAR, L.: O-element 4R; O-element - čtyřramenný. laboratoře UPEI. (funkční vzorek)
Detail
ROUPEC, J.; STRECKER, Z.: HS Polička; program Air drive. místnost A2/412 ÚSTAV KONSTRUOVÁNÍ Fakulta strojního inženýrství Vysoké učení technické v Brně Technická 2896/2 616 69 BRNO Česká Republika. URL: http://dl.uk.fme.vutbr.cz/zobraz_soubor.php?id=1626. (software)
Detail
KERMES, V.; SKRYJA, P.; BĚLOHRADSKÝ, P.: Měřicí trať průtoku vzduchu; Měřicí trať průtoku vzduchu. Dvůr před Zkušebnou hořáků, FSI VUT v Brně, Technická 2, 61669 Brno. (funkční vzorek)
Detail
SLÁMA, S.; NÁVRAT, T.: Držák UA-0588; Náhrada plastové části integrovaného držáku Brüel&Kjaer typ UA-0588 1/2" měřícího mikrofonu. B1/105 ÚMTMB FSI VUT v Brně Technická 2896/2 Brno 61669. URL: http://www.umt.fme.vutbr.cz/cz/ustav/produkty/. (funkční vzorek)
Detail
SLÁMA, S.; NÁVRAT, T.: Frigera; Dvouplášťová nádoba Frigera. B1/105 ÚMTMB FSI VUT v Brně Technická 2896/2 Brno 61669. URL: http://www.umt.fme.vutbr.cz/cz/ustav/produkty/. (funkční vzorek)
Detail
ŠÁLENÝ, V.; KATOLICKÝ, J.: Crystal; Samočinně rozvinutelný habitat pro extrémní prostředí. NASA KSC, Florida Institute of Technology. URL: http://www.energetickeforum.cz/fsi-vut-v-brne/vysledky-vyzkumu. (funkční vzorek)
Detail
ANDRŠ, O.; KOVÁŘ, J.; VETIŠKA, V.; VETIŠKA, J.; HADAŠ, Z.: INDRV; Inteligentní řídící jednotka pro kompaktní pohon. Plyne ze smluvních podmínek řešeného projektu.. URL: http://amlab.fme.vutbr.cz/riv. (funkční vzorek)
Detail
KOVÁŘ, J.; ANDRŠ, O.; VETIŠKA, V.; VETIŠKA, J.; HADAŠ, Z.: MRCDR; Mechanické řešení kompaktního pohonu. Plyne ze smluvních podmínek řešeného projektu. URL: http://amlab.fme.vutbr.cz/riv. (funkční vzorek)
Detail
KUBÍN, M.; ŠKOPÁN, M.: KRAPED; Štípací stroj palivového dřeva KRAPED. UMIKOV CZ s.r.o. Liboměřice 12 538 21 Slatiňany. URL: http://www.iae.fme.vutbr.cz/cs/system/files/FV-KRAPED-NETME.pdf. (funkční vzorek)
Detail
VANĚK, F.; TEPLÝ, Z.; JURAČKA, J.; JEBÁČEK, I.: LVP; Lehký vozík padostroje. Zkušebna letecké techniky, FSI, VUT v Brně. (funkční vzorek)
Detail
VOLAVÝ, J., FIŠER, J., HEJČÍK, J., KREJČÍ, V., JÍCHA, M., KATOLICKÝ, J., JEDELSKÝ, J., FORMAN, M.: 23rd Annual Conference on Liquid Atomization and Spray Systems. Brno (06.09.2010)
Detail
VIth Workshop "NDT in Progress". Průhonice (10.10.2011)
Detail
PAZDERA, L., MAZAL, P.: NDE for Safety / Defektoskopie 2011. Ostrava (09.11.2011)
Detail
KOLÍBAL, Z.; OPL, M.; KOLÍBALOVÁ, A.; BLECHA, P.; BLECHA, R.; PAVLÍK, J.; NOVOTNÝ, T.; TŮMA, Z.; TŮMA, J.; SELINGEROVÁ, S.: 20th International Workshop on Robotics in Alpe-Adria-Danube Region. Brno (05.10.2011)
Detail
ČÍŽEK, J.: XXX Surface Modification Technologies. Milán (29.06.2016)
Detail
ČÍŽEK, J.: New Methods of Damage and Failure Analysis of Structural Parts 2016. Yokohama (01.11.2016)
Detail