Project detail
Optimalizace hydraulických systémů v procesu válcování
Duration: 01.01.2006 — 31.12.2009
Výzkum vlivu parametrů jednotlivých hydraulických systémů a jejich souhrnného působení na vlastnosti provalku a následnou optimalizaci parametrů těchto hydraulických systémů, a to z hlediska spotřeby energie a vody. Dále je projekt zaměřen na dosažení čistoty povrchu a lepších mechanických vlastností válcované oceli.
Description in English
Research of the influence of particular hydraulic systems parameters and their general impact on the properties of the rolled material, as well as at the susequent optimization of the parameters of the hydraulic systems, in terms of energy and water consumption in particular. Furthermore, the project is aimed at the achievement of surface purity and better mechanical properties of the rolled steel.
Keywords
energie vodního proudu, chladicí systém, hydraulický systém, provalek, čistota povrchu, mechanické vlastnosti
Key words in English
impact energy of water jet; interstand cooling system; hydraulic descaling at ho rolling; cooling of stand rolls; sectional cooling of rolls; cooling of calibrated rolls; fluid nozzles with ejector effect; temperature balicity of roll cooling
Ministerstvo průmyslu a obchodu ČR - TANDEM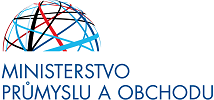 - whole funder (2006-01-01 - 2009-12-31)
BOHÁČEK, J. Ejector type cooling nozzle. In Experimental Fluid mechanics 2006. Liberec: TU Liberec, 2006. p. 30-38. ISBN: 80-7372-141-4.
Detail
ŘÍHA, Z.; HIMR, D.; HABÁN, V.; FOLDYNA, J. Trysky ejektorového provedení. VUT v Brně, FSI: 2007. s. 1-22.
Detail
RUDOLF, P.; BOHÁČEK, J.; SZWEDA, F.; POCHYLÝ, F. Návrh chladicí trysky s ejektorovým principem. Brno: 2006.
Detail
POCHYLÝ, F.; RUDOLF, P.; BOHÁČEK, J.; SZWEDA, F. Chladicí tryska ejektorového typu. VUT Brno, FSI: Hydrosystem project a.s. Olomouc, 2006. s. 1 ( s.)
Detail
ZUBÍK, P. Měření rychlostních polí uvnitř a vně modelu ejektorové chladicí trysky s dvojím přisáváním. VUT-EU13303-QR-06-08. Brno: VUT v Brně, 2008.
Detail
BELLEROVÁ, H.; RAUDENSKÝ, M.; HORSKÝ, J.; POHANKA, M.; KOTRBÁČEK, P. Měření charakteristik přestupu tepla při chlazení válců vodními tryskami. 2006.
Detail
RAUDENSKÝ, M.; HORSKÝ, J.; POHANKA, M.; KOTRBÁČEK, P. Optimalizace hydraulických systémů v procesu válcování - etapa E2 a E4. 2007. s. 1-17.
Detail
POCHYLÝ, F.; ŘÍHA, Z.; Vysoké učení technické v Brně, Brno, CZ: Hydraulický nástroj, zejména pro chlazení a čištění povrchů těles. 306290, patent. (2016)
Detail
POCHYLÝ, F.; BOHÁČEK, J.; RUDOLF, P.: ET01; Ejektorová chladicí tryska. laboratoř odboru. (funkční vzorek)
Detail
RAUDENSKÝ, M.; HORSKÝ, J.; KOTRBÁČEK, P.; POHANKA, M.; BELLEROVÁ, H.; BOHÁČEK, J.: FV02/LPTP/04/07; Litý válec s instalovanými teplotními čidly. Třinecké železárny trať Bohumín. (funkční vzorek)
Detail
HORSKÝ, J.; BOHÁČEK, J.; RAUDENSKÝ, M.; KOTRBÁČEK, P.; POHANKA, M.; BELLEROVÁ, H.: P04/LPTP/12/07; Kolektory pro chlazení. Třinecké železárny, trať Bohumín. (prototyp)
Detail
POCHYLÝ, F.; HABÁN, V.: Provzdušňování; Provzdušňovací zařízení. Laboratoř OFI V.K.. (funkční vzorek)
Detail
POCHYLÝ, F.; HABÁN, V.; FIALOVÁ, S.: Tryska; Ejektorová tryska. Laboratoř OFI V.K.. (funkční vzorek)
Detail
RAUDENSKÝ, M.; HORSKÝ, J.; KOTRBÁČEK, P.; POHANKA, M.; BELLEROVÁ, H.: OT01/LPTP/1108; Chladicí systém válců kolejnicové tratě. Třinecké železárny,a.s.. (funkční vzorek)
Detail