Pravděpodobně máte vypnutý JavaScript. Některé funkce portálu nebudou funkční.
How to place a request for the items at BUT?
If a library item is currently on loan, you can place request and the document will be prepared for you after it will be returned.
If the book is currently on loan, it will have a grey dot beside it. If you want the book, you can place a request. Click on the Locations tab and click on the Hold link beside the relevant copy or use the Request tab.
 
Confirm your request in the Request form. Your request will be accounted and after the return of the document you will get an e-mail that you can pick the book up.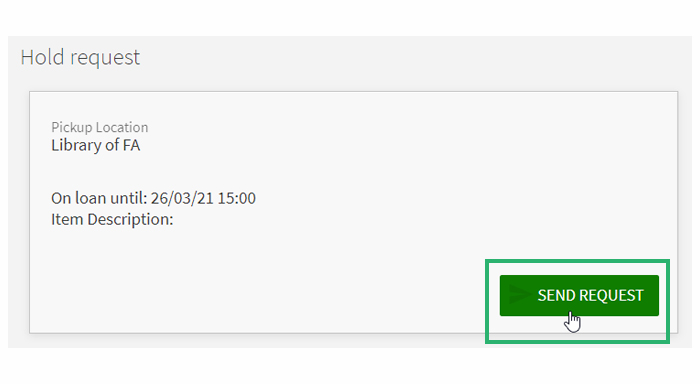 You can see the list of your requests in the section My Requests.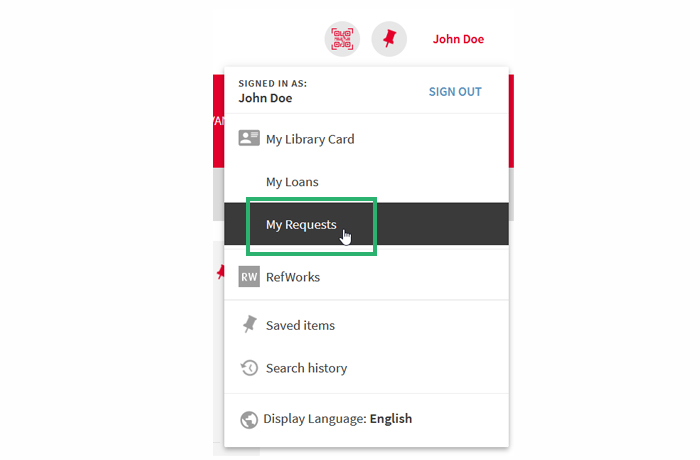 You can also cancel your request there.

---
Published: 2014-09-16 01:00
Short URL: https://www.vut.cz/en/uk/primo/f33407/d87189