Pravděpodobně máte vypnutý JavaScript. Některé funkce portálu nebudou funkční.
What can you search in Primo?
You can search online articles and books in prepaid licenced databases, books in BUT library collections, documents in BUT repository and other open access repositories. Primo offers a common and unified index for all sources, so you will get results from diverse sources on your query. There is no more need of searching in individual sources; all information can be accessed through a common interface.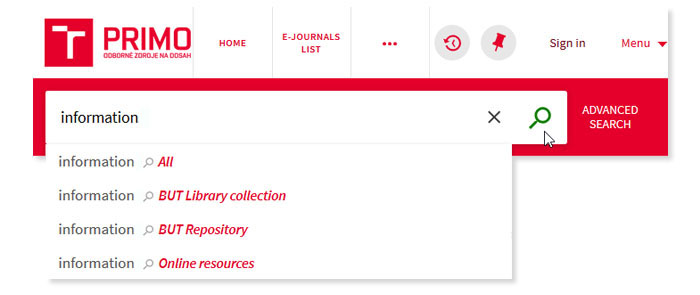 Primarily Primo searches in all resources available in BUT. You can limit your search to the particular collection.


---
Published: 2014-09-16 04:00
Short URL: https://www.vut.cz/en/uk/primo/f33307/d87166