Pravděpodobně máte vypnutý JavaScript. Některé funkce portálu nebudou funkční.
How to work with search results?
If too many records were found or if you want to clarify your query, you can do so by selecting the facets in the left menu.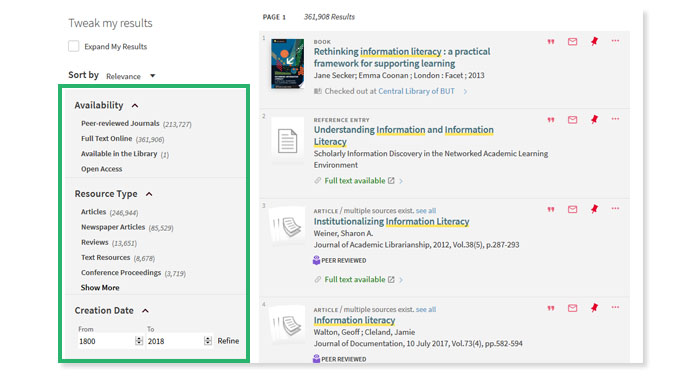 Search results can be refined:
By the resource type,
Creation date,
Topic,
Collection,
Creator,
Advisor,
Language.
You can show only Peer-reviewed Journals, Full Text Online or documents available in the library.
Selected filters can be cancelled by clicking on the X.



---
Published: 2014-09-16 02:00
Short URL: https://www.vut.cz/en/uk/primo/f33307/d87191