The student competition for the new look of AZ Tower has a winner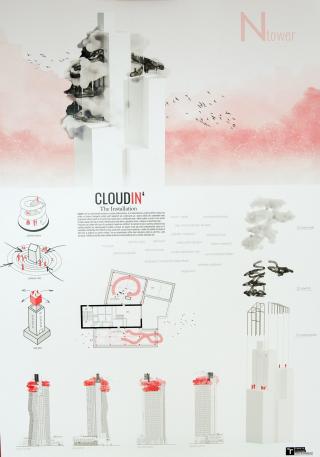 The tallest building in the Czech Republic, the Brno landmark AZ Tower (managed by N Tower), is celebrating its 10th anniversary this year. As the largest co-owner of the building, the Natland investment group is trying to improve the current facilities of the building and, in cooperation with the BUT Institute of Architecture, announced an idea competition for students last year, which already officially knows its winners.
Under the guidance of pedagogue Václav Kočí from the Department of Architecture, Faculty of Civil Engineering, BUT, students prepared proposals for
changes to the building as a semester work during the autumn of the school year 2020/2021. "The task of the idea competition was completely free: to prepare variants of plans to modernize, improve and beautify the roof space above the 30th floor, the entrance in front of the building and the foyer, which could be used as a template for changes in the future,"
the property manager of N Tower Igor Brukner from the Natland investment group says.
From fifteen designs, a four-member jury, which also included the architect and author of the building Gustav Křivinka, selected the best seven in the first round. They chose the winner in the second round.
"Students have the right feeling of space, they have chosen the right landmarks. As the winner, we clearly chose the best design, it is architecturally clean, but at the same time difficult to implement and expensive,"
Gustav Křivinka said during the evaluation of student work.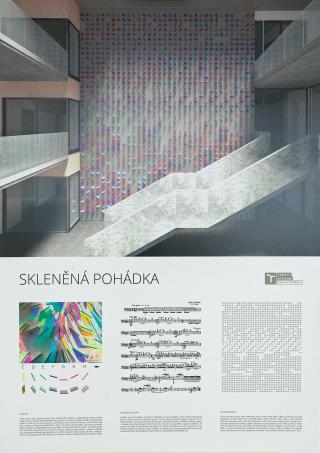 Lucie Střeďanská and Adam Vácha won the first place for the design "Cloud In", the second place went to the design "Glass Fairy Tale" by Anna Marie Bajerová and Charlotte Ivanová, and the third place went to the design "Terrace in the Clouds" by Ondřej Petečuk and David Rejchl. "
We decided to award two more special prizes because the approaches and ideas were so specific or up-to-date that we wanted to appreciate them," Václav Kočí added
, adding that Kateřina Machů and Peter Varga won them for the design "AZ Echo" and Mária Dvorská, Markéta Faryová and Marie Poláková for the design of "Ice Tower". In addition to the award, students will also receive a financial reward.
But one more prize was awarded. In cooperation with TV Architect, a vote for the TV Architect Award took place on the TVArchitect.com website during August and September, where readers and viewers could choose their favourite.
"The design by the authors Václav Buchta, Vendula Milošová and Tereza Janovská won here. They receive an internship from the Adam Rujbr Architects studio from us as a prize, to whom we would like to thank many times for their cooperation,"
Sylvia Hanáková, Director of TV Architect, said.
Source: Natland
---